Here at ThermoBliss we LOVE muesli bars! In fact, I used to spend a small fortune on fancy store-bought ones... but now that my Thermie has pride of place on the bench, it's homemade all the way!!!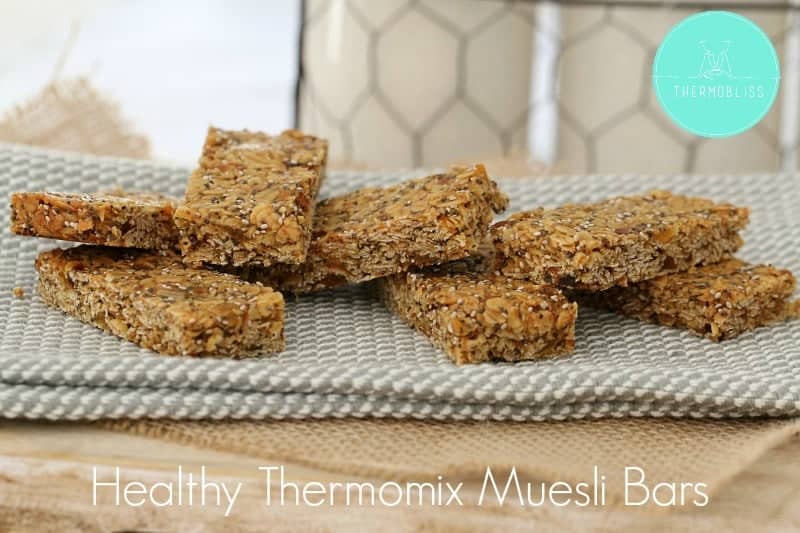 These healthy Thermomix muesli bars are based on Dani Valent's recipe on the Recipe Community, but with a few changes. You can find the original recipe here. 
I love that these are so quick and easy to prepare. Oh and did I mention that they taste delicious!? These are slightly crumblier than Dani's original recipe (as they don't include any brown sugar), but I find that if you pop them in the fridge before slicing them, they're nice and easy to cut.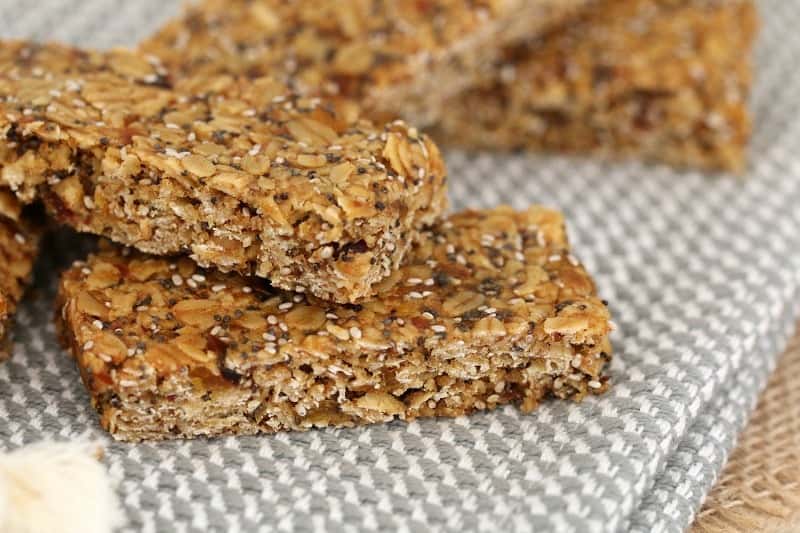 If you're after a great lunchbox treat for the kids, or just a yummy muesli bar to have with your afternoon cuppa, these healthy Thermomix muesli bars really are delicious. Give them a try... you're sure to love them!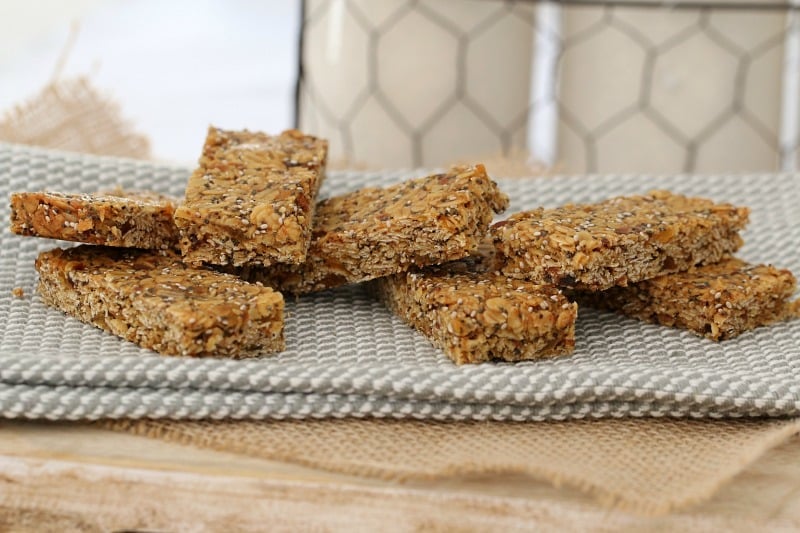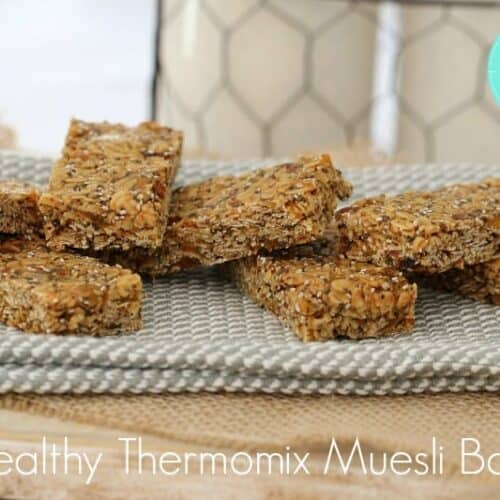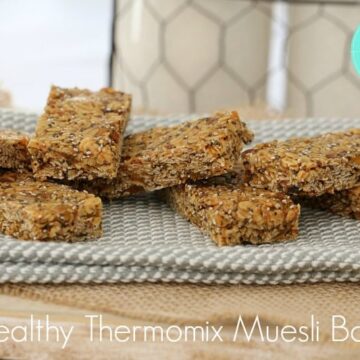 Ingredients
100

g

butter

120

g

honey

1

tsp

vanilla extract

80

g

pitted dates

40

g

dried apricots

200

g

rolled oats

20

g

poppy seeds

20

g

chia seeds

pinch sea salt
Instructions
Preheat oven to 140 degrees celsius.

Grease and line a 20X25cm rectangular slice tin.

Place the butter, honey and vanilla extract into the Thermomix bowl.

Heat for 6 minutes, Varoma, Speed 2.

Add the pitted dates and dried apricots and chop for 5 seconds, Speed 5.

Add the rolled oats, poppy seeds, chia seeds and sea salt.

Mix for 5 seconds, Speed 3. Scrape and repeat.

Pour the mixture into the prepared tray and press down firmly with a spoon.

Cook for 25 minutes or until golden.

Allow to cool to room temperature before placing into the fridge for 2-3 hours.

Cut into slices.