Browse our collection of the very best Thermomix smoothie recipes... from a classic banana smoothie to our extra nutritious super green smoothie and so many more!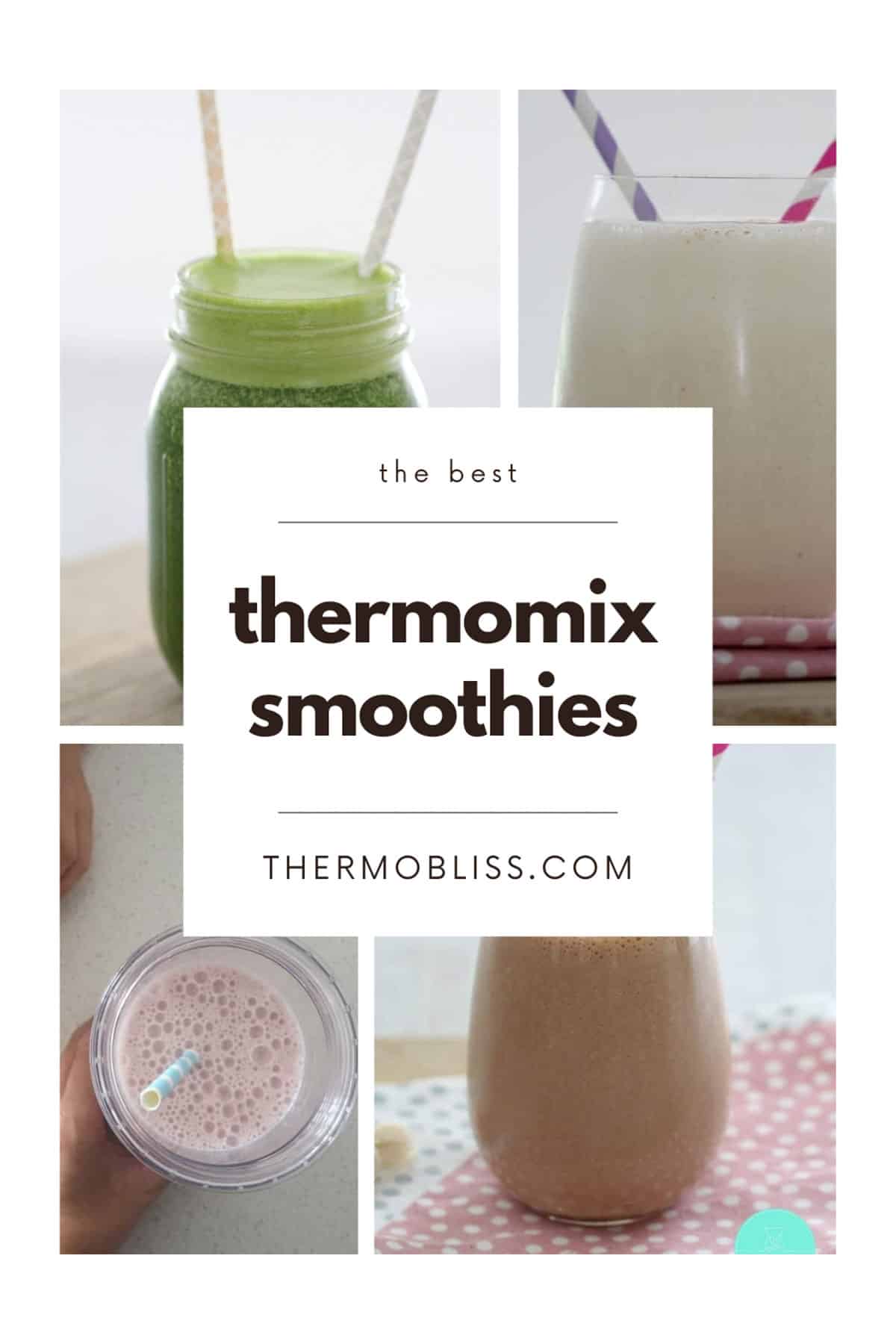 We all know that the Thermomix is a smoothie making dream!
Simply add in your favourite smoothie ingredients and you'll be sipping on the creamiest smoothie in no time!
Our smoothie recipes are perfect for breakfast on the run, an after school snack for the kids, or a post-gym pick-me-up (add a scoop of your favourite protein powder!).
A classic favourite recipe! The combination of sweet strawberries, banana and milk (any kind you like) is simply the best. We like to add a tablespoon of rolled oats to fill up those hungry tummies.
If you're a mango lover, then this is the smoothie recipe for you! Use fresh or frozen mangoes and add a teaspoon of chia seeds for an extra nutritious boost.
Our super green smoothie is PACKED full of all your favourite healthy greens... from kale to cucumber and baby spinach! Best of all, this smoothie is completely dairy-free so it can be enjoyed by all!
The all-time classic banana smoothie! This is always a winner with hungry kids after school (or for a super quick breaky on the run!).
Our favourite banana smoothie recipe... with an extra delicious chocolate twist! You are going to LOVE it!
Ok so while this isn't technically a 'smoothie' if you love coffee and icy drinks, you really need to try this recipe!
Tips For Making Smoothies In Your Thermomix
Here's our top tips for making smoothies in your Thermomix:
use frozen fruit - this is what gives the smoothies their super creamy texture. If you only have fresh fruit, add a handful of frozen cauliflower (it's flavourless but gives the smoothie it's creaminess).
use any model of the Thermomix - all of our recipes are suitable to any and all Thermomix machines.
use any kind of milk you like - choose from cow's milk, oat milk, almond milk, soy milk or coconut milk!
freeze any over-ripe bananas you have in the fruit bowl - that way you'll be ready to make smoothies anytime you like.
break the bananas into smaller chunks before mixing - this helps the blades to mix the bananas into their creamy texture.
serve immediately - smoothies are best served immediately!
don't go over the MAX line - it's fine to double or triple our smoothie recipes... just don't go over the MAX line (slightly different in each of the Thermomix models).
ensure the MC is in place before mixing - this will stop your smoothie mixture from spilling out the top!
add a scoop of protein powder - for an extra protein boost!
Shop Our Range Of Thermomix Cookbooks
Shop our range of Thermomix cookbooks here!
We have everything from family dinners to cocktails, lunch box recipes to slices, Christmas recipes to cookies and SO much more!!