Although we seem to go thorough bananas at a frightening speed, there inevitably is always a couple sitting in the fruit bowl which are brown. When I saw three lovely soft brown bananas sitting in the bowl last week, I took it as a sign I needed to make this Chocolate Chip Banana Bread.  This recipe is a favourite in our house, the addition of yummy chocolate chips turn this delicious banana bread into something really special.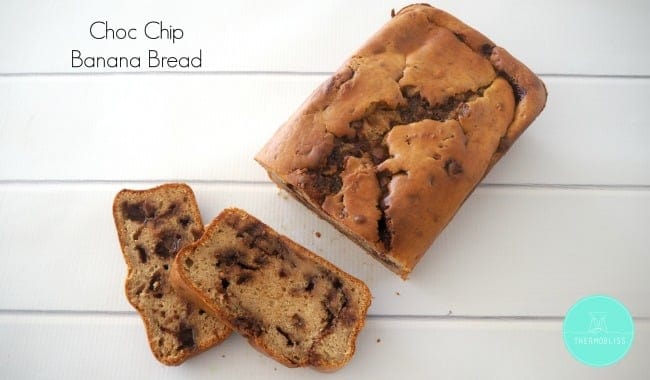 If you have more will power than us, you can cut up a few slices and pop them in the freezer so you will have Chocolate Chip and Banana Bread on demand – what more could you want?!
Donna Hay's Banana Bread Recipe here  (no chocolate)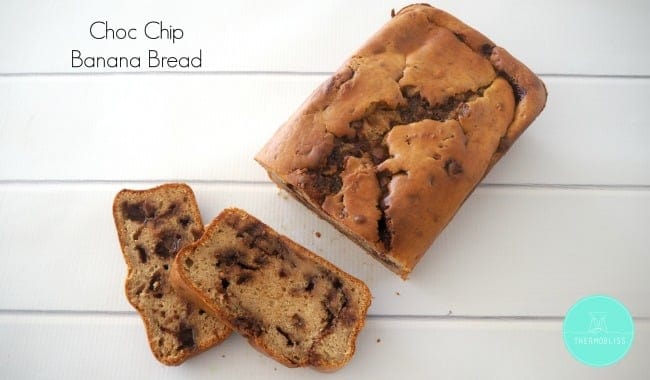 Ingredients
2

cups

of self raising flour

1/3

cup

of brown sugar

1

cup

of chocolate chips

2

eggs

3/4

cup

of milk

3

bananas

50

g

of butter
Instructions
Preheat your oven to 170 degrees.

Place the butter and bananas into your Thermomix bowl and cook for 2 minutes at 100 degrees on speed 3.

Scrape down the sides and add the brown sugar, eggs and milk and blitz on speed 6 for 20 seconds.

Add the self raising flour and mix for 10 seconds on speed 5.

Add the chocolate chips and mix for a further 10 seconds on speed 5 - REVERSE.

Pour the batter into a large greased loaf tin and bake for 45 minutes of until cooked through.

Allow the Banana Bread to cool in the tin for 10 minutes before carefully transferring to a wire rack to completely cool.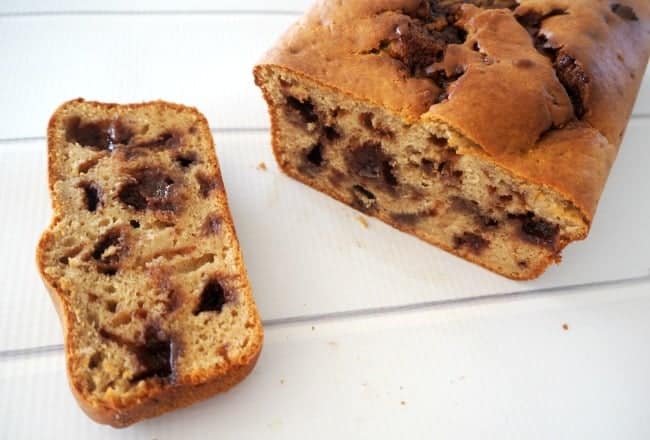 Do you go through a lot of bananas in your house too?
What's your favourite recipe to use up those brown bananas?