We make these Thermomix Fluffy Pancakes on a weekly basis in our house, they are really that good!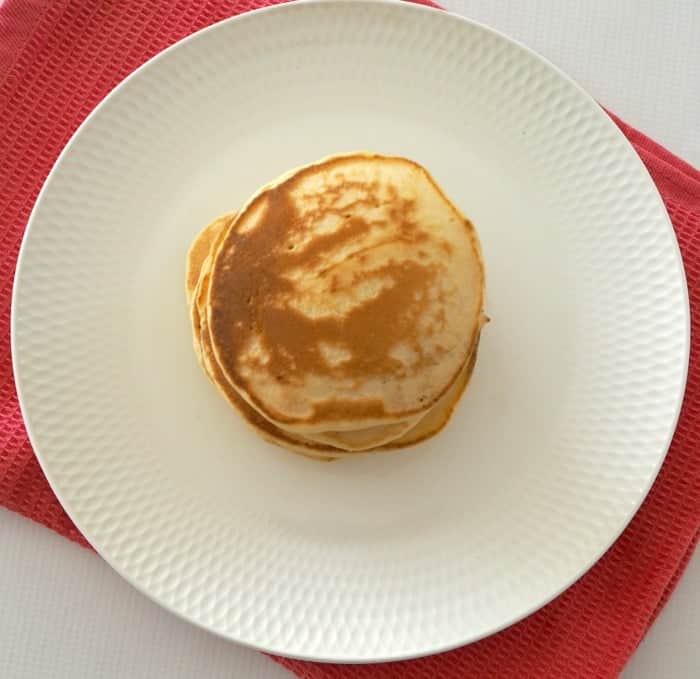 My family likes to mark ALL special occasions (including the weekend!) with pancakes for breakfast. These Thermomix Fluffy Pancakes are one of our favourite recipes as they are thick, fluffy and soak up a generous amount of maple syrup perfectly.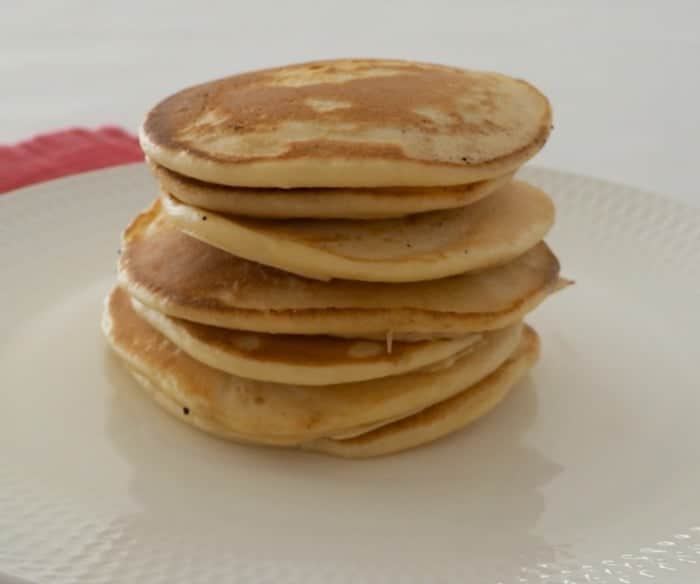 It only takes five minutes to make the pancake mixture itself, but I then like to let it rest for 20 minutes or so as I find that helps make these pancakes even fluffier.  If you don't have the time (or are impatient!) the pancakes will still taste great if you begin to cook them immediately after making the mixture.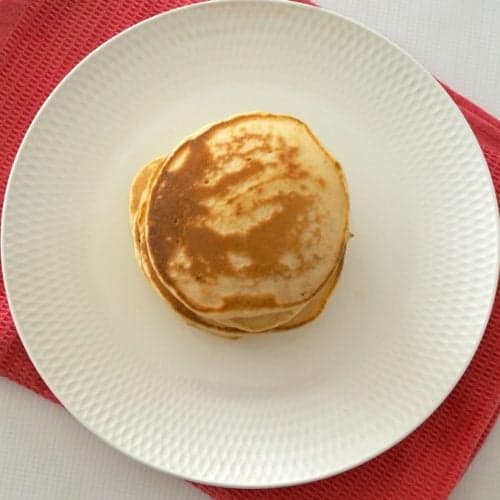 Ingredients
30

g

of butter

225

g

of plain flour

1

tablespoon

of baking powder

1

teaspoon

of caster sugar

2

eggs

300

ml

of milk

extra butter
Instructions
Place 30g of butter into your thermomix bowl and cook for 2 minutes, 60 degrees, speed 1 to melt.

Add the plain flour, baking powder, caster sugar, eggs and milk to the Thermomix bowl and mix for 10 seconds on speed 4. Scrape down the sides and mix for a further 10 seconds on speed 4 to combine.

Let the pancake mixture sit for 20 or so minutes - if you can.

Preheat a large non stick frying pan over a medium high heat and add a little of the extra butter to coat the pan.

Pour the pancake mixture into the pan to create 4 pancakes and cook for approximately 2 minutes or until bubbles begin to form. Flip the pancake and cook for a further one minute.

Transfer the cooked pancakes to a plate (or thermoserver to keep warm) and repeat until you have used all of the mixture.