When I first got my Thermomix one of the first things I wanted to make was my own butter.  I must admit I was more than a little daunted before trying to make it for the first time, however it's just so easy to make and tastes delicious there is now no stopping me!  Along the way I've picked up a few tips which help make sure my butter turns out every time and lasts for as long as possible, so today I decided to share my top tips for making butter in a Thermomix.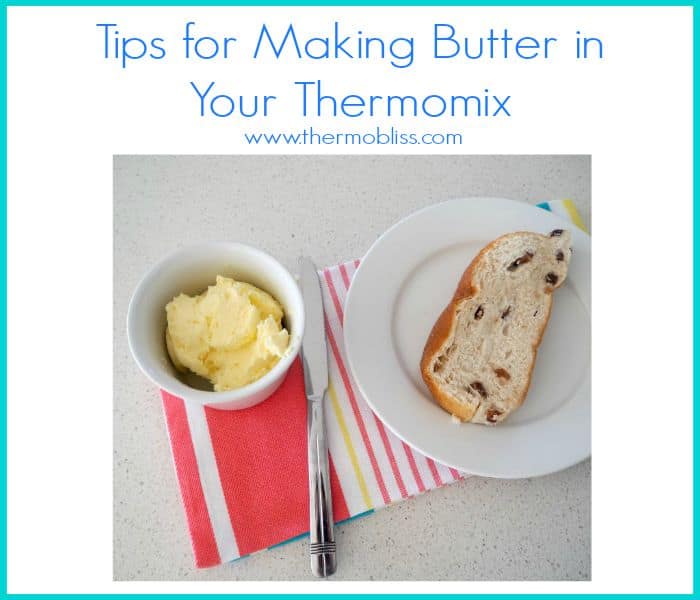 Wash your butter 4 - 5 times or until the water is almost clear to make sure you have removed all of the buttermilk as this is what makes it go bad.
Make sure the water you use is chilled, I like to use filtered water which I have cooled in the fridge.
Don't forget about your buttermilk!  This stuff is liquid gold and is perfect to use when making scones, cakes, pancakes or even as a coating for fried chicken!  If you don't have plans to use your buttermilk within a day or two, simply transfer it into a spill proof container and pop it in the fridge.
The time it takes for the buttermilk to separate from the butter will vary depending on the temperature of your cream and it's freshness.
Buying discounted cream which is close to it's use by date is a great way to save money.  Any surplus butter can portioned, wrapped and stored in your freezer until it's needed.
You can use thickened cream as well as pure pouring cream to make butter and I usually just grab whichever cream is on special.
To make spreadable butter, I add a teaspoon of rice bran oil at a time and whip until it reaches my desired consistency.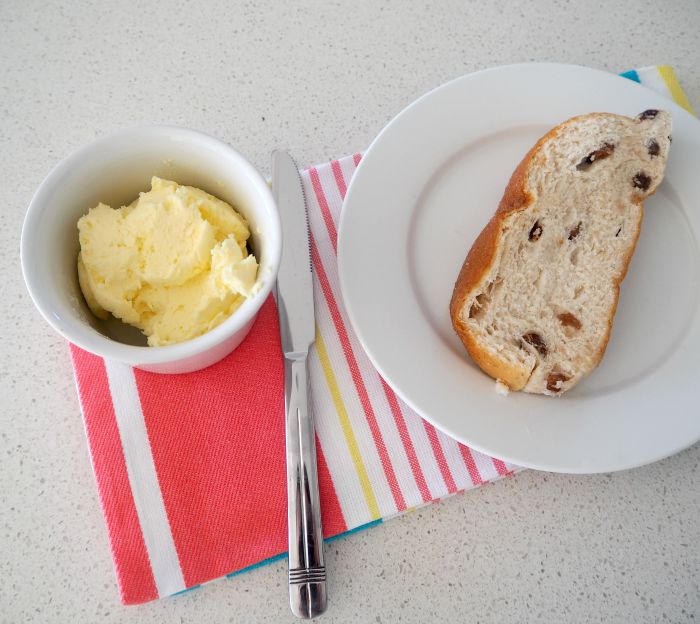 Do you make your own butter? What are your tips?