I know you shouldn't mess with classic recipes, but there was no way I couldn't not make a Themomix Jelly Slice!  Worse still, I decided to be a little creative and add sliced strawberries to the jelly layer which really helps to turn this yummy slice into something extra special.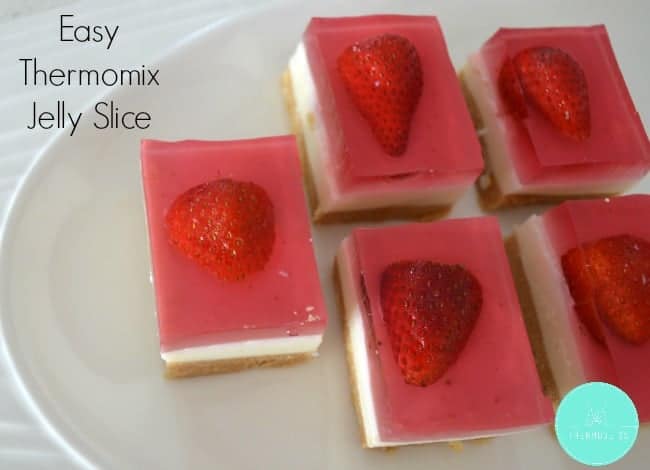 Of course you don't have to add the strawberries if you don't want to, but if you do go ahead and add them (which you really should!), my top tip is to make sure you press them down into the cheesecake mixture just a little so they don't float around in the jelly once you add it.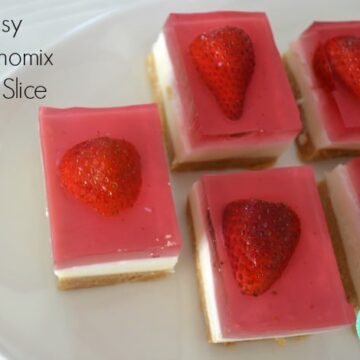 Ingredients
200

g

of Marie biscuits

225

g

of milted butter

For the filling:

395

g

can of condensed milk

2 ½

tablespoons

of gelatine

¾

cup

of boiling water

2

Lemons – juiced

For the top layer:

1

packet to strawberry jelly

Boiling Water as per packet instructions

1

teaspoon

of gelatine

250

g

of fresh strawberries – halved
Instructions
Line the base and the sides of a slice tin with baking paper, making sure you leave plenty hanging over the sides as this will help you remove the Jelly Slice from the tin once it has set.

Place the biscuits in the bowl and crush for 5 seconds on speed 9.

Add the butter and heat for 3 minutes on 80 degrees speed 2.

Remove the biscuit mixture from the bowl and pour into the lined tray. Push the mixture down with a metal spoon to create a flat surface. Place in the fridge for 30 minutes to set.

To make the filling, combine the gelatine in a jug with the boiling water and allow to cool slightly. In a clean bowl, add the lemon juice and condensed milk and mix for 45 seconds on speed 4. After 5 seconds, remove the measuring cup and carefully pour the gelatine mixture in. Remove the set slice base from the fridge and pour over the filling. Put back into the fridge for 30 minutes.

In a clean bowl, add the hot water and heat for 3 minutes on 90 degrees speed 2. Add the jelly crystals and stir until they have dissolved. Pour jelly into another bowl and allow it to cool until it has reached room temperature.

Remove the slice from the fridge and arrange the strawberries over the top of the slice – gently push them into the slice to help stop them moving when you add the jelly.

Carefully pour the jelly over the slice and place it back in the fridge to completely set approximately 6 hours. If possible, let it set overnight.

Remove the set slice from the fridge and using a hot knife, cut into squares.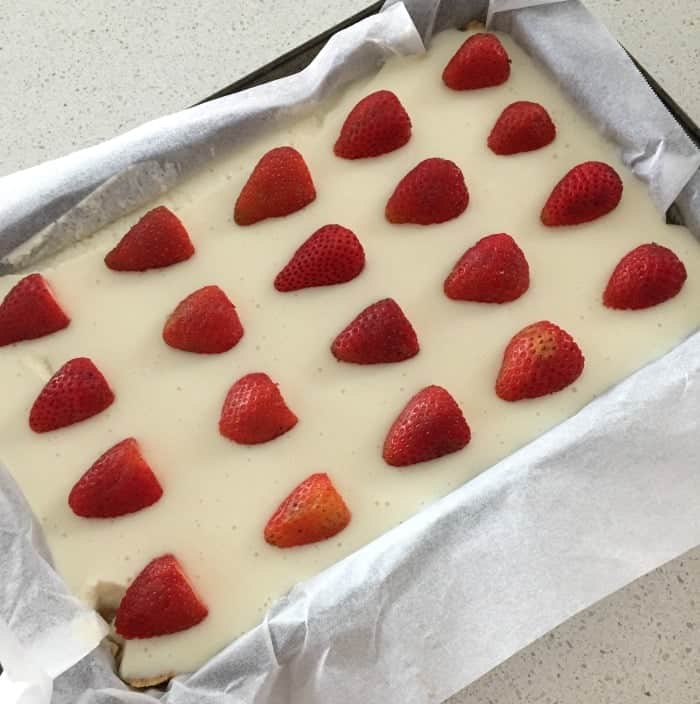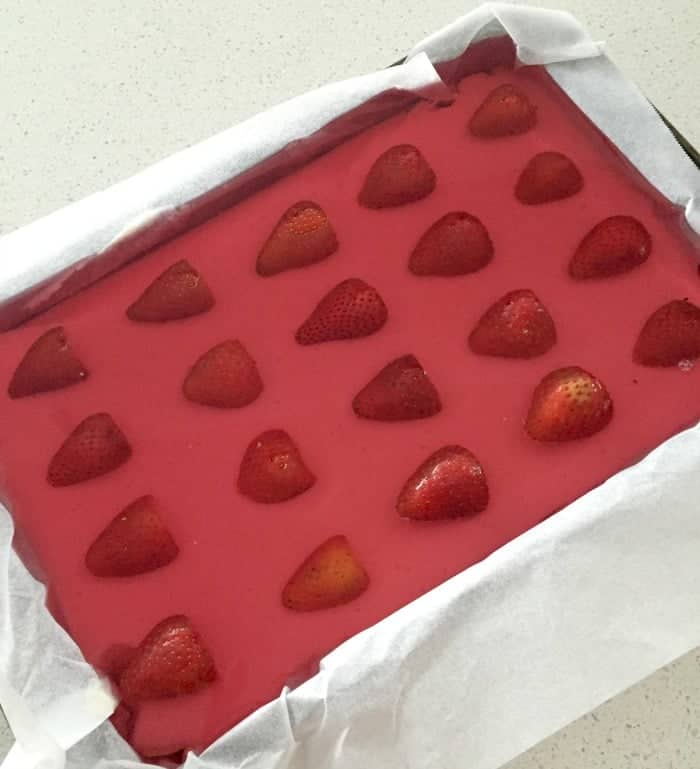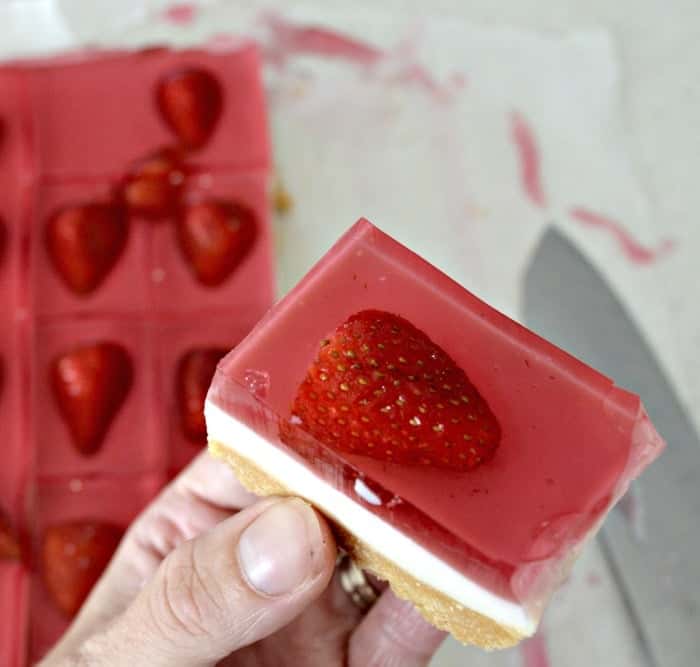 What classic recipe do you add a twist to?