Making your own biscuits at home has never been easier thanks to your Thermomix.  This Thermomix Yo Yo Biscuit recipe is so quick and simple to put together you will be enjoying a Yo Yo (or two!) in no time at all.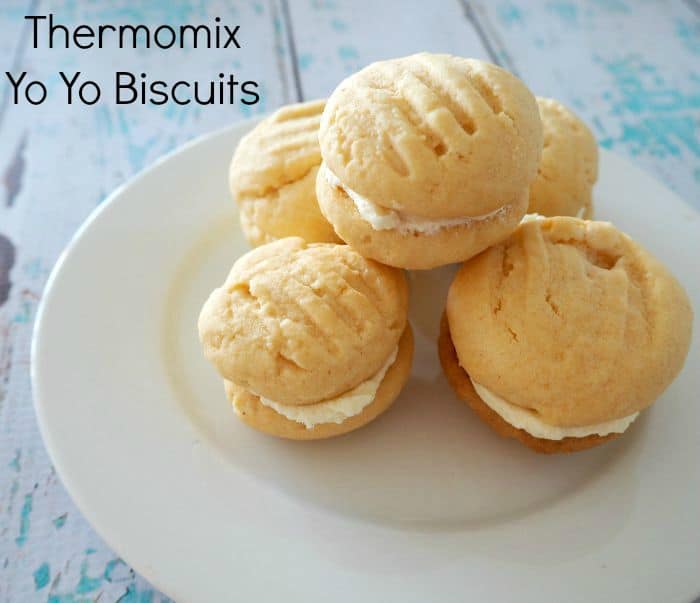 I love to fill mine with a yummy lemon filling, but you can also mix it up and substitute the lemon juice for the same amount of passionfruit pulp or even make them coffee flavoured by dissolving two teaspoons of  instant coffee in two teaspoons of water and adding to the sugar and butter mixture - too easy!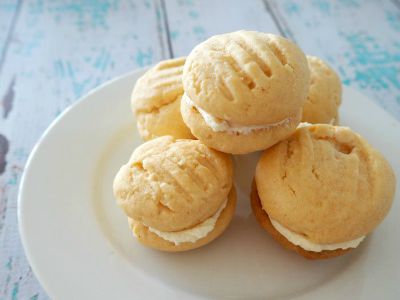 Ingredients
250

butter - softened

60

g

of icing sugar

1

teaspoon

of vanilla essence

225

g

of self raising flour

60

g

of custard powder

60

g

of softened butter - extra for the icing

80

g

of icing sugar - extra for the icing

1 ½

tablespoons

of lemon juice
Instructions
Line two baking trays and preheat your oven to 180 degrees.

Place 250g of softened butter into your Thermomix bowl with the butterfly attachment and whip for 20 seconds on speed 4.

Add 60g of icing sugar and vanilla essence before mixing for a further 10 seconds on speed 4. Scrape down the sides and mix for another 15 seconds on speed 4.

Add the self raising flour and custard powder to your Thermomix bowl (butterfly removed) and mix for 10 seconds on speed 3. Scrape down the sides of the bowl with a spatula and mix for a further 15 seconds on speed 3 or until combined.

Using a tablespoon, scoop the mixture and shape into balls before placing onto your prepared baking trays and lightly flatten with a fork - you should make around 28 biscuits.

Place the baking trays into the oven and cook for 20 minutes or until the biscuits are slightly golden on top.

Cool the melting moments on the baking trays for 5 minutes before carefully transferring to a wire rack to cool completely.

To make the lemon filling, place 60g of softened butter, 60g of icing sugar and lemon juice into a clean Thermomix bowl. Mix for 10 seconds on speed 6 before scraping down the sides and mixing for another 10 seconds on speed 6.

Smear a little of the filling on the bottom of one biscuit before sandwiching it together with another biscuit.
When preparing your Yo Yo's  for the oven, it's important to make sure you flatten enough so you don't end up with a huge Yo Yo biscuit which you can't fit in your mouth!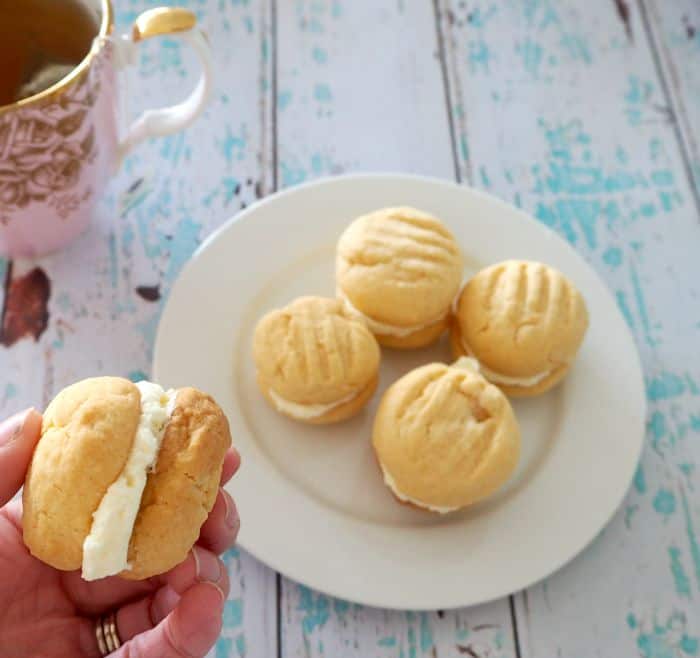 What is your favourite biscuit recipe to make in the Thermomix?