Kiss goodbye to making custard on the stovetop – our Easy Thermomix Vanilla Custard is absolutely delicious!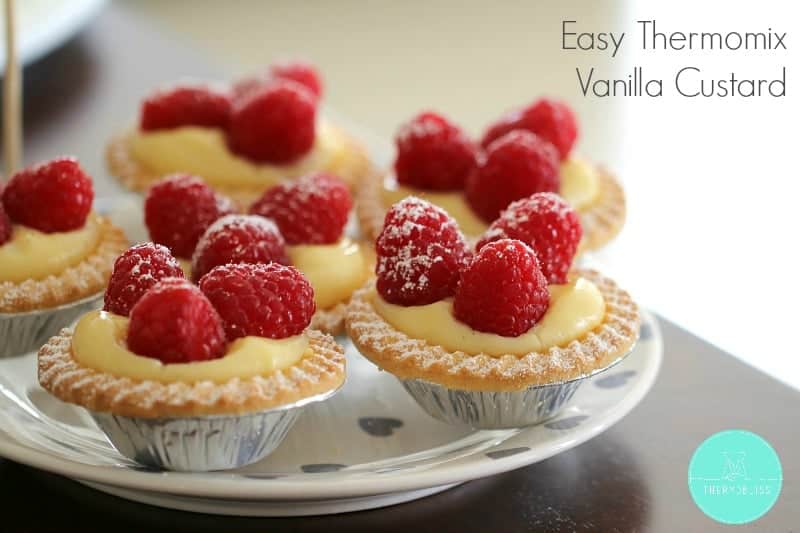 I love to use vanilla bean paste in my custard because it gives it such a delicious vanilla flavour. But if you don't have any paste, you can substitute it for 2 tsp vanilla extract.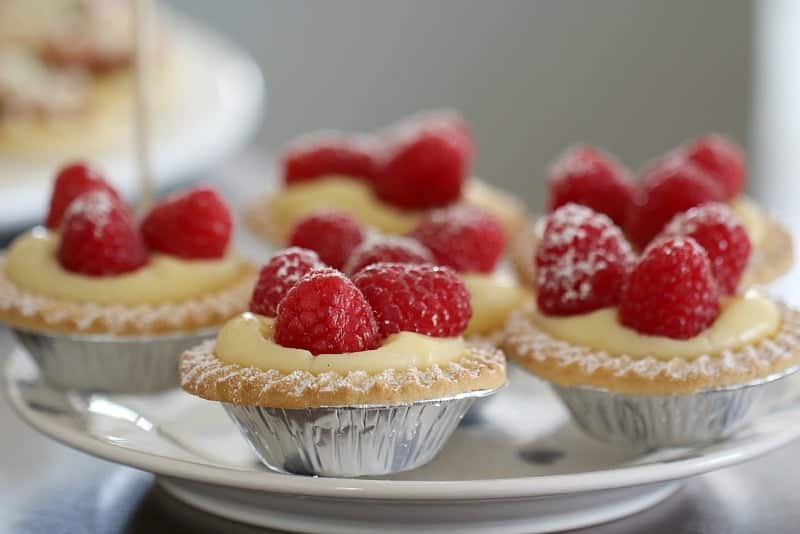 You can eat this custard on it's own, with stewed fruit, ice-cream, or poured over the top of your favourite dessert. It will thicken up as it cools, but if you'd like a really thick custard simply cook it for a couple of minutes longer.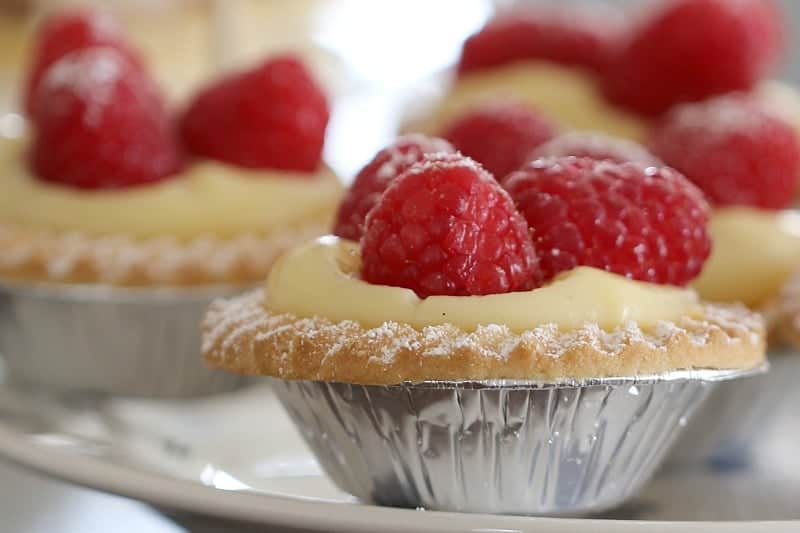 In these photos, I had cooked the custard for 3 minutes longer as I wanted it to be extra thick. I then placed it into the fridge and after 30 minutes, used it to fill tart cases. A super quick and easy dessert!!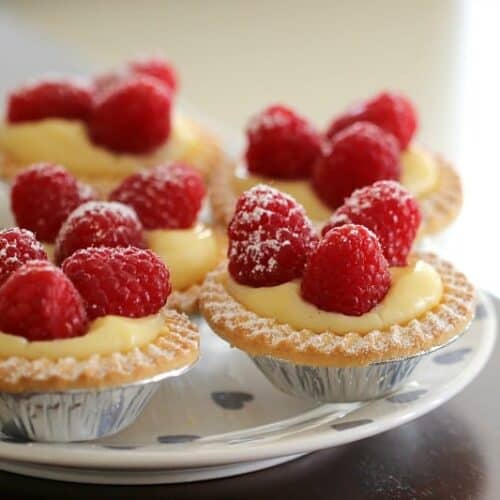 Ingredients
Zest 1 lemon

100

g

caster sugar

50

g

cornflour

500

g

full-cream milk

4

eggs

1

tsp

vanilla bean paste

(or 2 tsp vanilla extract)
Instructions
Place the lemon zest, sugar and cornflour into the TM bowl and mill on Speed 9 for 10 seconds.

Add the milk, eggs and vanilla essence (or paste) to the bowl.

Cook for 7 minutes, 90 degrees, Speed 4.

Serve immediately.
Notes
Use full-cream milk as reduced-fat milk will not thicken as well.
If you find your custard is too runny, cook it for an extra 2-3 minutes (but remember that it will thicken on cooling).
If you don't want to use your custard immediately, pour it into a bowl and place cling-wrap on top of the custard to stop it from forming a 'skin'.