I have a confession to make. Although this Thermomix Cheesy Cobb Loaf is considered a side dish, I *may* have been known to eat it as a meal for my lunch or dinner. When you think about it, it's really just like a big fancy cheese toastie with a few extra ingredients thrown in?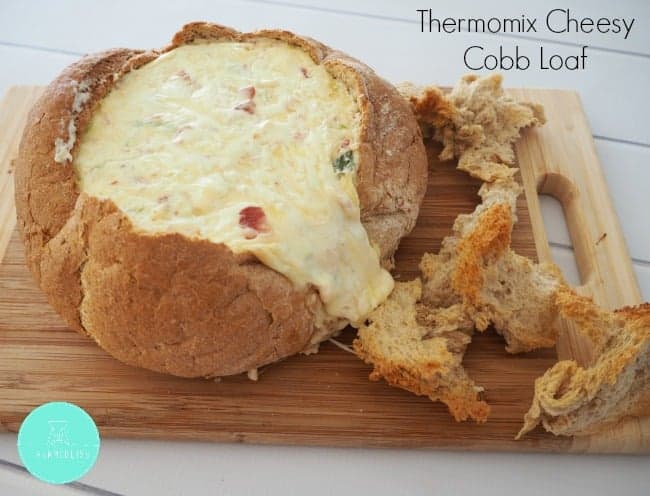 This Cheesy Cobb Loaf is really easy to make in your Thermomix, and in no time at all you will be sitting down to enjoy the cheesy goodness of this Cobb Loaf Dip.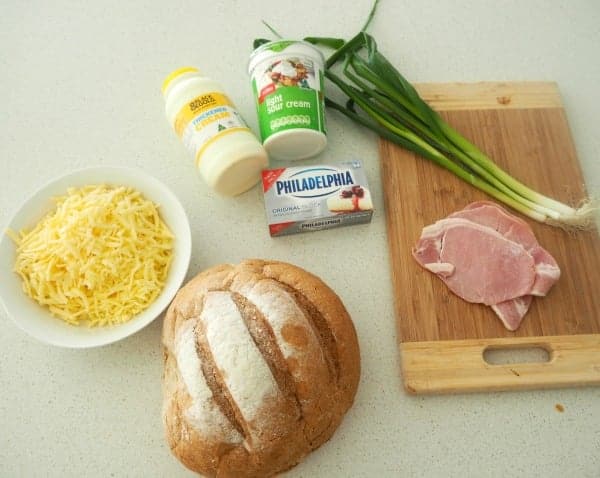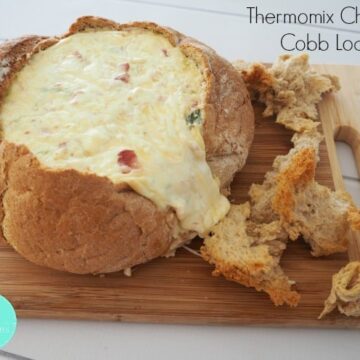 Ingredients
275

g

pack of Cream Cheese – softened

⅔

cup

of thickened cream

⅔

cup

of sour cream

1

cup

of grated Mozzarella Cheese

1

cup

of grated Cheddar Cheese

2

spring onions

4

rashers of short cut bacon

salt and pepper to taste

1

Cobb Loaf
Instructions
Line a tray with baking paper and preheat your oven to 190 degrees.

Cut a circle on top of your Cobb Loaf and carefully remove the 'lid'. Scoop out the soft bread inside the Cobb Loaf and set aside.

Place the bacon and spring onions into your Thermomix bowl and chop for 3 seconds on speed 6.

Add 20g of olive oil and cook for 3 minutes, 100 degrees, speed 1 REVERSE.

Add the cream cheese, thickened cream, sour cream, mozzarella cheese, cheddar cheese along with salt and pepper and combine for 20 seconds on speed 3 REVERSE.

Spoon the dip mixture into the hollowed Cob Loaf and put the lid back on. Cover the top of the Cobb Loaf with foil and place it onto the prepared baking tray and into the oven to bake for 40 minutes.

After 40 minutes, remove the foil and add the bread pieces to the tray. Bake for a further 10 – 15 minutes or until the bread pieces turn golden brown.

Serve immediately.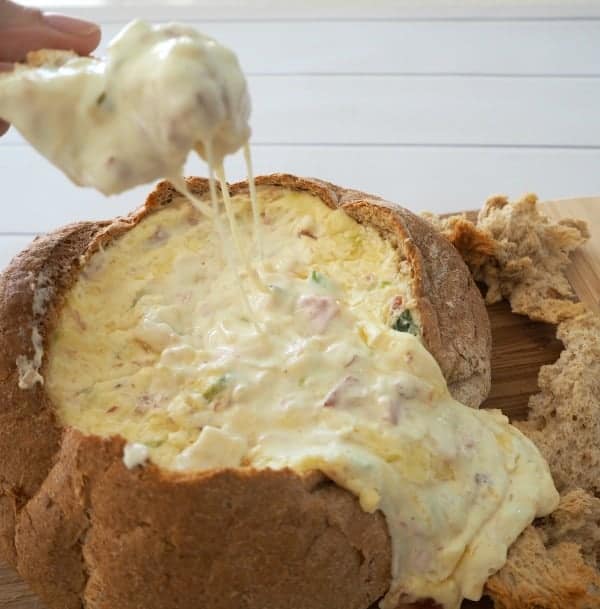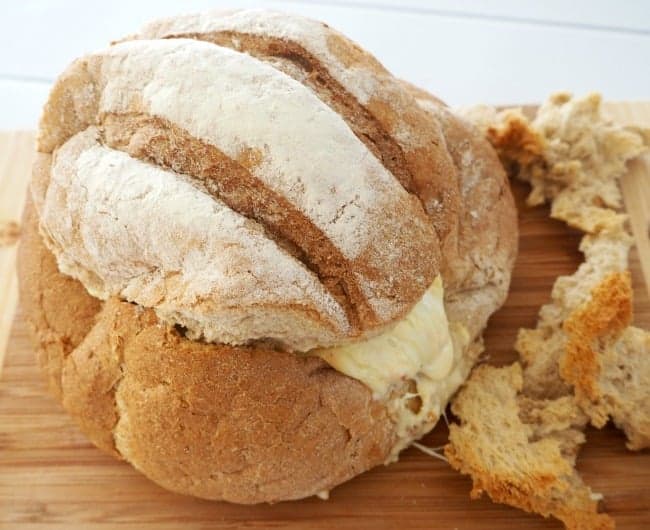 What side dish do you like to eat as your main meal? Please tell me I'm not the only one who does this!