My favourite drive thru coffee shop has recently opened a store 5 minutes from my house and while it's all kinds of awesome that I can easily drive by and grab a coffee, it also means I'm regularly tempted to buy a slice of my favourite snack - Coconut Bread.  After having a think about it, I realised it couldn't be that hard to make my own Coconut Bread, especially using my Thermomix!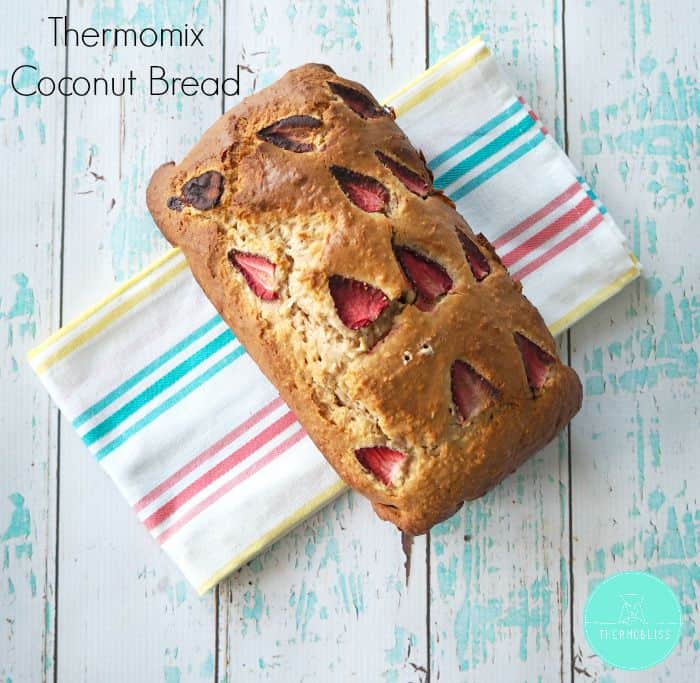 After finding a recipe which was packed full of coconut, it took me less than 5 minutes to prepare the tin, ingredients and mixture for this Thermomix Coconut Bread recipe - in fact the longest part was waiting for the oven to heat up!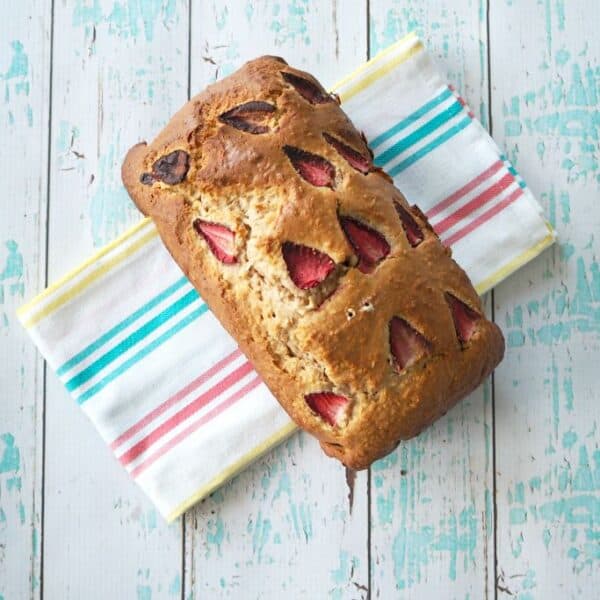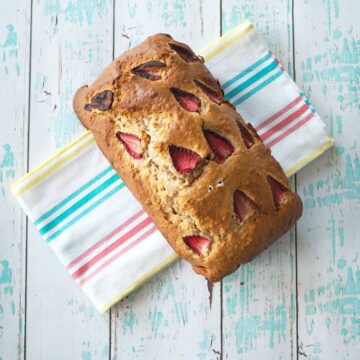 Ingredients
2

eggs

300

ml

milk

1

teaspoon

of vanilla essence

375

g

of plain flour

2

teaspoons

of baking powder

2

teaspoons

of cinnamon

200

g

of caster sugar

150

g

of shredded coconut

75

g

of butter

6

strawberries to decorate - optional
Instructions
Preheat your oven to 180 degrees and line a large loaf tin with baking paper.

Place the butter into your Thermomix bowl and cook for 3 minutes at 60 degrees on speed 2 or until the butter has melted.

Add all of the other ingredients to your Thermomix Bowl and mix for 10 seconds on speed 5.

Scrape the sides of your bowl and mix for a further 5 seconds on speed 4.

Pour the mixture into your prepared loaf tin and decorate with strawberries (optional) and bake in the oven for one hour and five minutes or until your Coconut Bread is cooked through when tested with a skewer.
I decided to decorate my Coconut Bread Loaf with sliced strawberries, but this is totally up to you.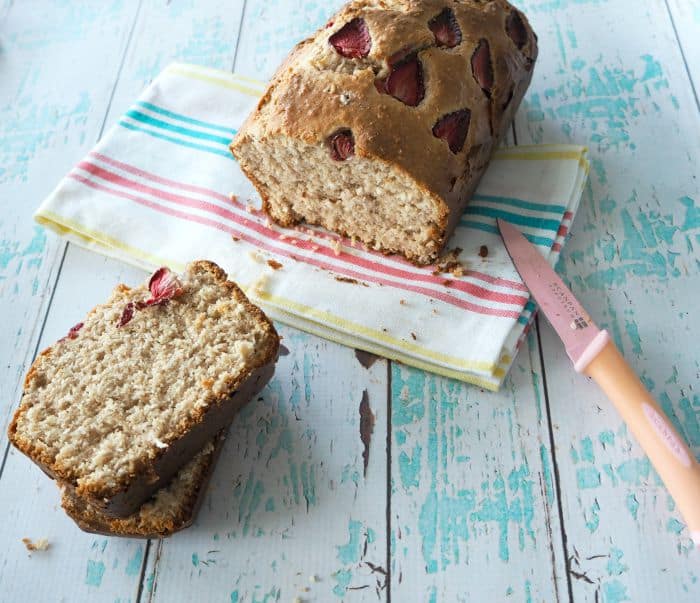 This recipe makes a BIG loaf, so make sure you use a large loaf tin.  It's also freezer friendly which makes it an easy treat to pull out of the freezer whenever you are craving something sweet or have visitors drop by unexpectedly.