I'm sure by now you know how much I love making dips in my Thermomix! It's just so quick and easy. And this Thermomix Walnut & Pumpkin Dip is absolutely no exception - it's fast and yummy.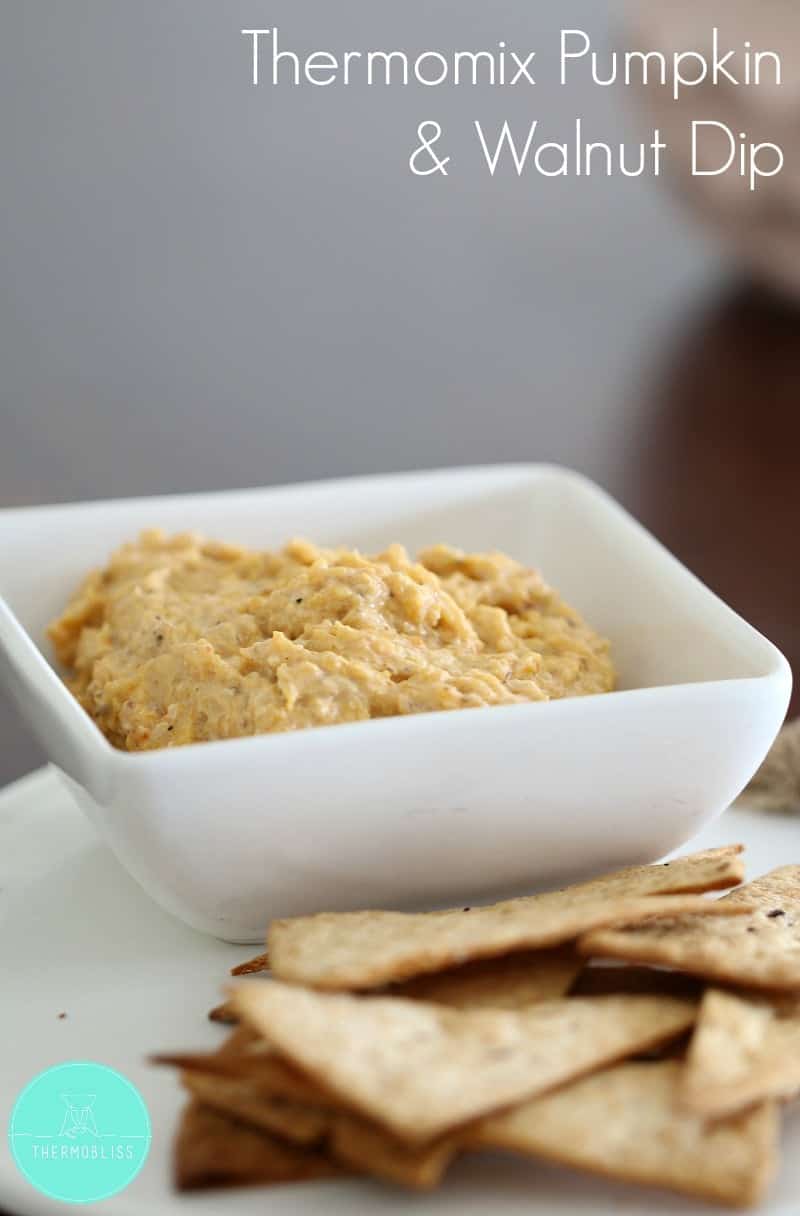 To make this dip, you'll need to roast some pumpkin in the oven until it's soft (I often just use leftover roast pumpkin from dinner the night before!). For extra taste, add a little bit of paprika, cumin or Moroccan seasoning to the pumpkin before roasting.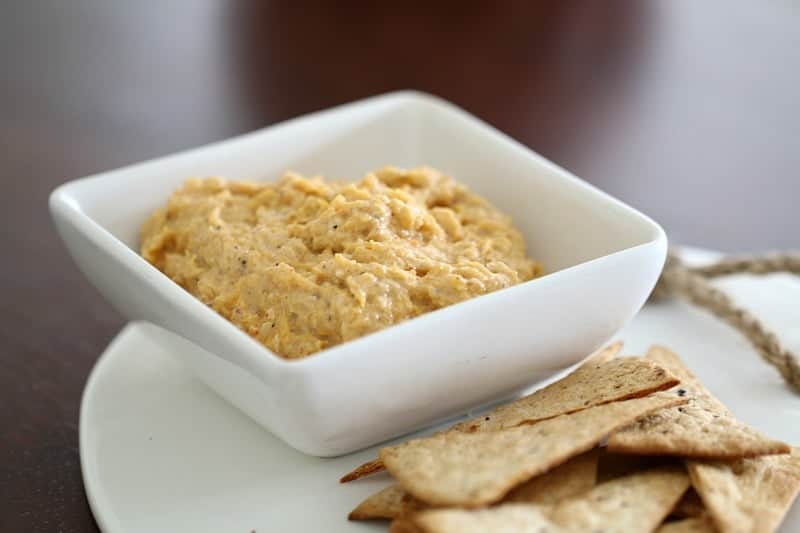 Chop the walnuts in your Thermomix (you can do this as roughly or as finely as you like - personally I prefer there to still be some bigger chunks). Add the cooled roast pumpkin, some greek yoghurt and a bit of extra Moroccan seasoning. Mix it all together until it's deliciously creamy. Have a taste and add extra seasoning if you like.
Serve with crackers or toasted Turkish bread (or veggie sticks if you're being healthy!!).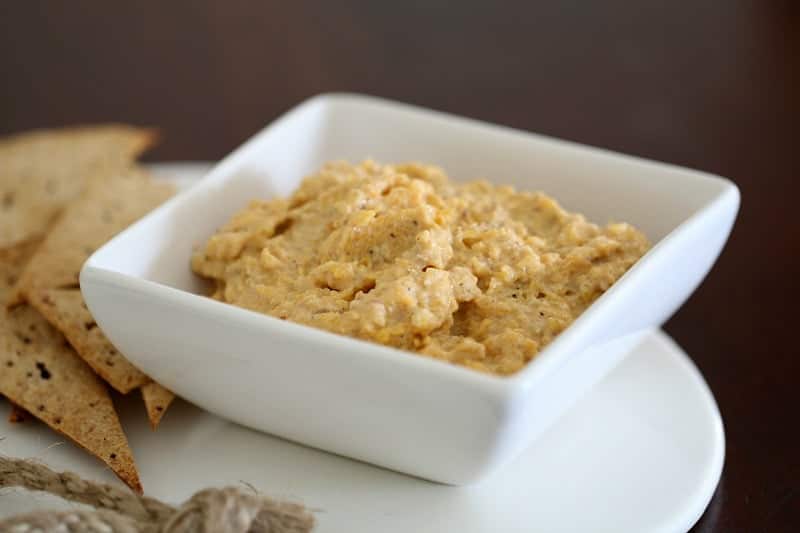 Recipe adapted from Taste (and converted to the Thermomix).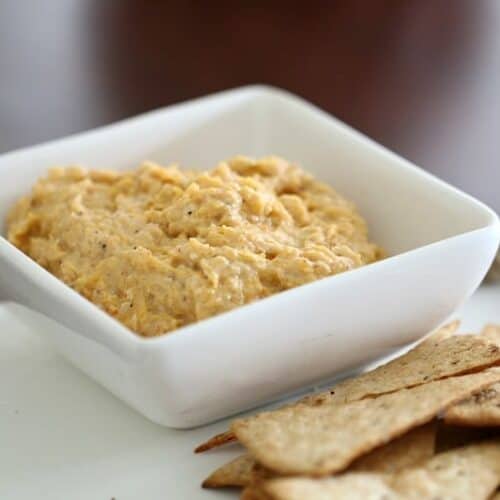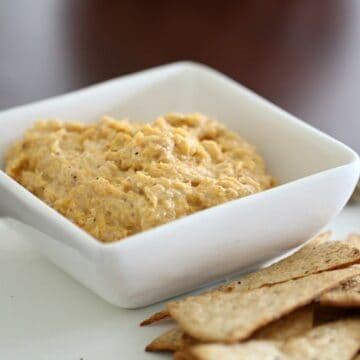 Ingredients
500

g

pumpkin

, chopped into cubes

olive oil

2

tsp

Moroccan seasoning

Pinch paprika and cumin

70

g

walnuts

220

g

Greek-style yoghurt

Extra Moroccan seasoning

, to taste
Instructions
Preheat oven to 200 degrees celsius.

Place the pumpkin onto a roasting tray.

Drizzle with olive oil and sprinkle with Moroccan seasoning, paprika and cumin.

Roast for 20-30 minutes or until the pumpkin has softened.

Allow to cool.

Place the walnuts into the TM bowl and press Turbo several times (until the walnuts are roughly chopped).

Add the greek yogurt and cooled pumpkin and mix on Speed 2 for 10 seconds.

Scrape down the sides of the bowl.

Add extra Moroccan seasoning if needed and mix for a further 10 seconds on Reverse, Speed 2.

Serve with crackers, Turkish bread or vegetable sticks.