Snickerdoodles really are the perfect little cookie! They have the most delicious vanilla and cinnamon flavour - seriously, once you try one, you'll be addicted!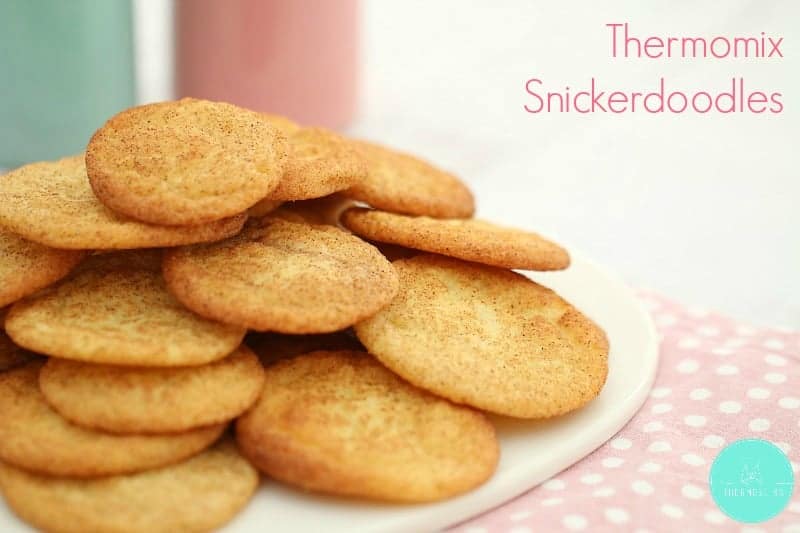 These are great to have with a cuppa, but they're also a really yummy lunchbox treat. If you're after a big batch of cookies, this recipe can easily be doubled.
When you cook these Thermomix Snickerdoodles, they will spread a LOT! So make sure you spread them out on your baking trays. Also, you'll notice that they'll puff up while baking but will then flatten out - this is totally normal! You can freeze the cookie dough which is really handy if you're getting organised over the weekend or school holidays.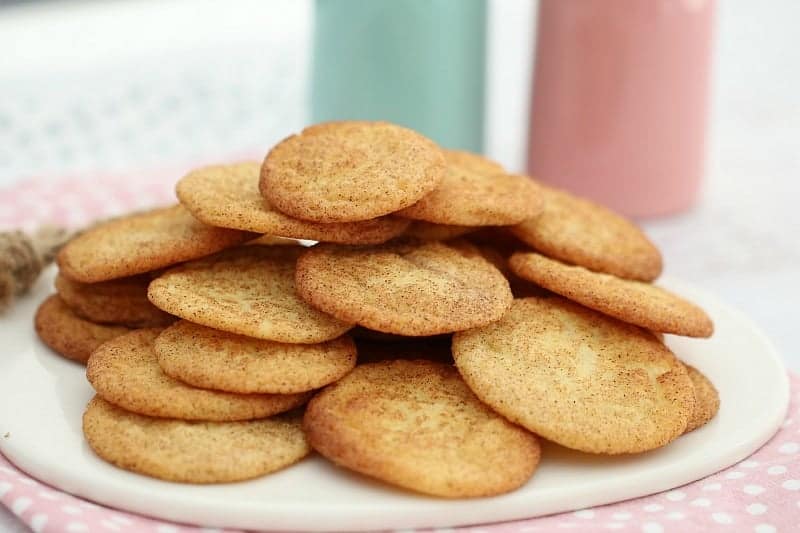 Have you made Thermomix Snickerdoodles yet?!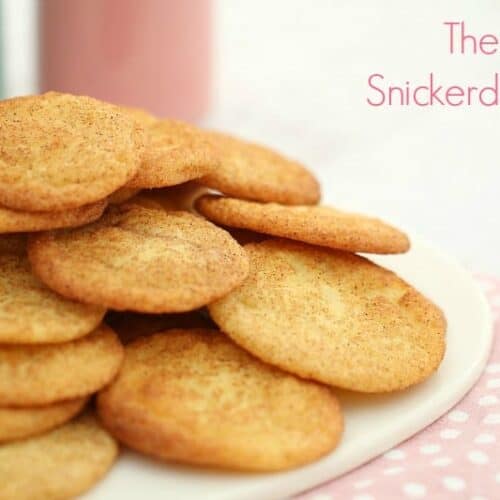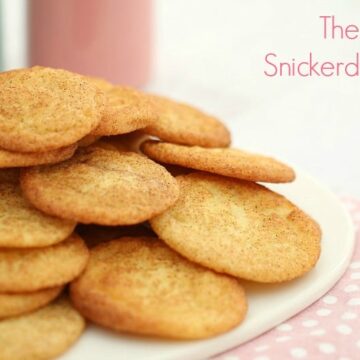 Ingredients
115

g

butter

, room temperature

180

g

caster sugar

2

tsp

vanilla extract

1

egg

165

g

plain flour

1

tsp

cream of tartar

½

tsp

bi-carb soda

¼

tsp

salt

2

tbs

ground cinnamon

Extra 30g caster sugar
Instructions
Insert the butterfly into the TM bowl.

Add the room temperature butter, caster sugar and vanilla extract and mix on Speed 3 for 90 seconds (scrape down the sides of the bowl partway through).

Take the butterfly out of the TM bowl. Add the egg and mix on Speed 5 for 10 seconds. Scrape down the sides of the bowl and repeat for a further 10 seconds.

Add the plain flour, cream of tartar, bi-carb soda and salt and mix on Speed 4 for 20 seconds.

Scrape down the sides of the bowl and repeat for a further 10 seconds.

At this stage the mixture will be quite sticky - place it into a bowl and then into the fridge for a minimum of 30 minutes.

Meanwhile, make the cinnamon sugar coating by placing the cinnamon and extra caster sugar into the TM bowl and mixing for 5 seconds on Speed 8.

Place the cinnamon sugar into a bowl.

Preheat the oven to 200 degrees celsius.

Line two baking trays with baking paper.

Remove the cookie dough from the fridge.

Roll the dough into teaspoon-sized balls and then coat in the cinnamon sugar mixture.

Allow a 5cm gap between each snickerdoodle on the baking trays as they will spread.

Bake in the oven for 8-10mins or until the cookies appear slightly puffed, lightly golden and set in the middle.

Leave the snickerdoodles to cool on baking tray for 10 mins before transferring to a wire rack to cool completely.