Lately my vegetable garden has been absolutely overflowing with silverbeet. We have soooo much of it going on, it's crazy!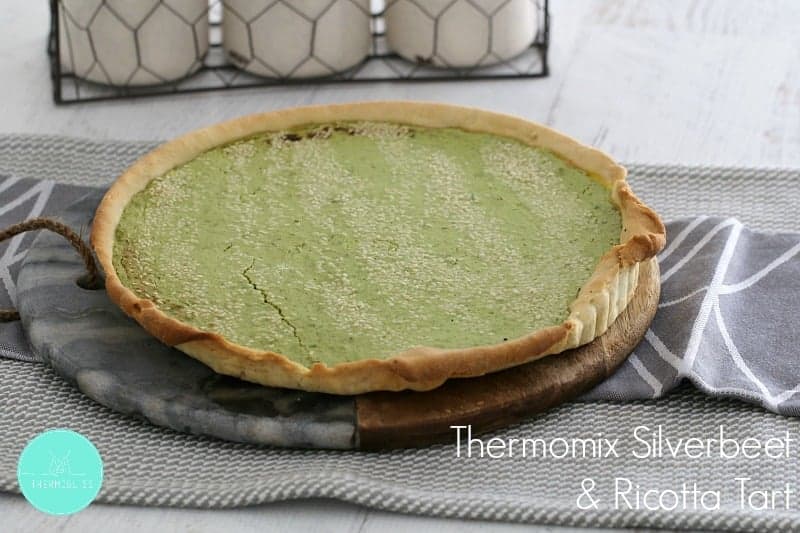 Anyway, I've made this Thermomix Silverbeet & Ricotta Tart quite a few times now... and it really is delicious (and the perfect way to use up some of the silverbeet).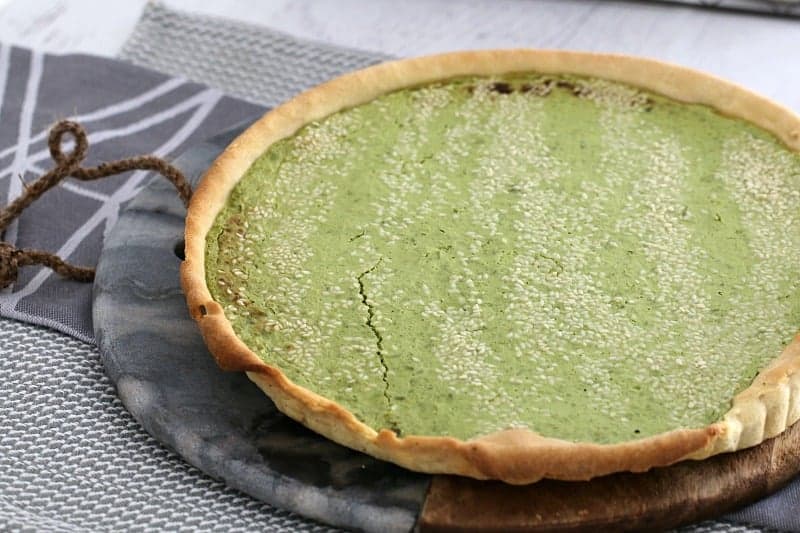 You can serve this as a light dinner with a salad on the side, or as a yummy lunch. It can also be frozen - which is perfect for those nights that you need to grab something quick and easy to reheat.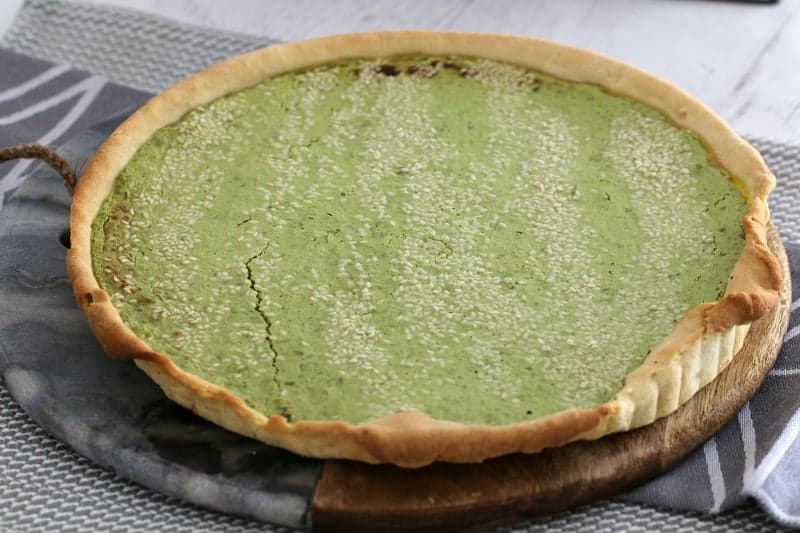 Ooh and one more thing! I like to make this Thermomix Silverbeet & Ricotta Tart using ½ the quantity of our olive oil pastry, but if you're rushed for time, you can always use a sheet of puff pastry or shortcrust pastry instead. Yummy and easy!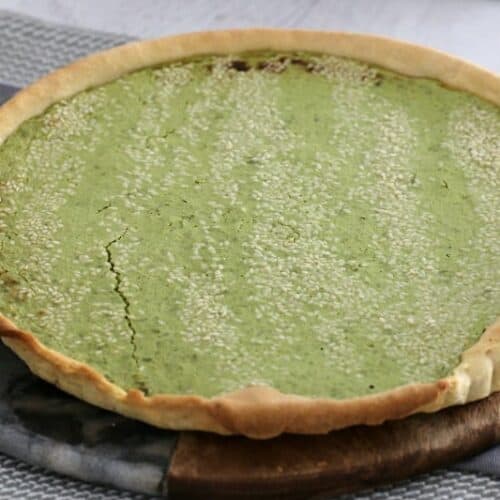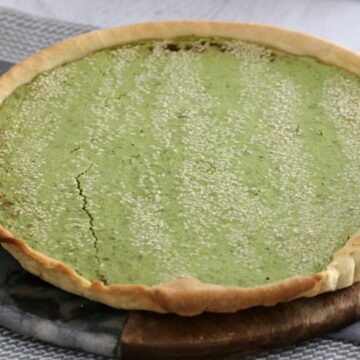 Ingredients
½

quantity of our olive oil pastry

(click for the recipe and then halve it).

250

g

silverbeet

(or spinach), washed and roughly chopped

100

g

cheese

(cheddar or parmesan are fine - I used 50/50)

4

spring onions

, roughly chopped

¼

cup

fresh mint

, chopped

250

g

ricotta cheese

80

g

feta cheese

¼

cup

lemon juice

2

eggs

sesame seeds

, to sprinkle
Instructions
Prepare the olive oil pastry and place into the fridge.

Preheat the oven to 200 degrees celsius.

Roll the olive oil pastry out and press into a greased, loose-bottomed tart tin.

Use a fork to press holes into the bottom of the pastry.

Cook for 10-15 minutes or until just lightly golden.

Remove from the oven and set aside.

Place the silverbeet into the TM bowl and press Turbo until chopped into small pieces.

Remove and set aside.

In a clean TM bowl, add the cheddar or parmesan cheese, spring onions and fresh mint.

Mix on Speed 8 until the cheese is grated and the spring onions and mint are chopped finely.

Add the silverbeet back to the bowl, along with the ricotta cheese, feta cheese, lemon juice and eggs.

Mix on Reverse Speed 5 until well combined.

Pour the mixture into the prepared tart tin.

Reduce oven temperature to 180 degrees and bake for 30 minutes or until firm to touch in the centre.