One of my favourite things about a Thermomix, is that it's just so easy to make things that you would usually buy at the supermarket. These Thermomix Rosemary & Garlic Crackers are a perfect example. Before we had our Thermomix, I had never, ever made my own crackers from scratch. In fact, the idea had never even crossed my mind.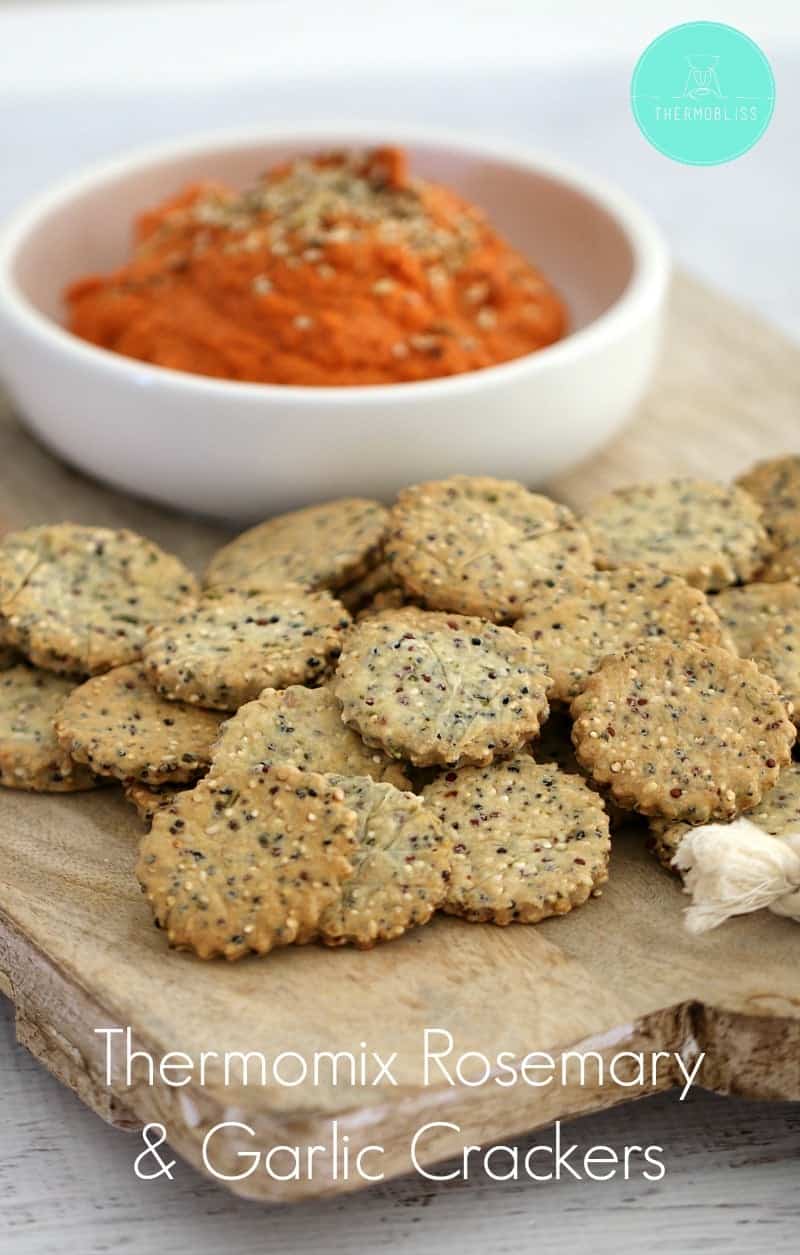 But the Thermomix makes really, really good crackers!! Even better than the store-bought ones.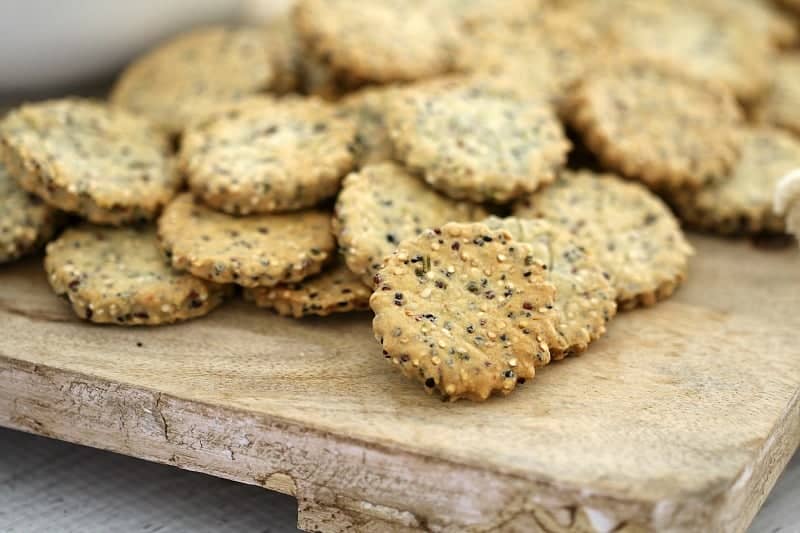 These crackers are based on a really yummy recipe off the Recipe Community, with a few tiny changes. It's a great recipe and really versatile. You can use whatever kind of seeds you have lying around at home, or even experiment with any different herbs you like.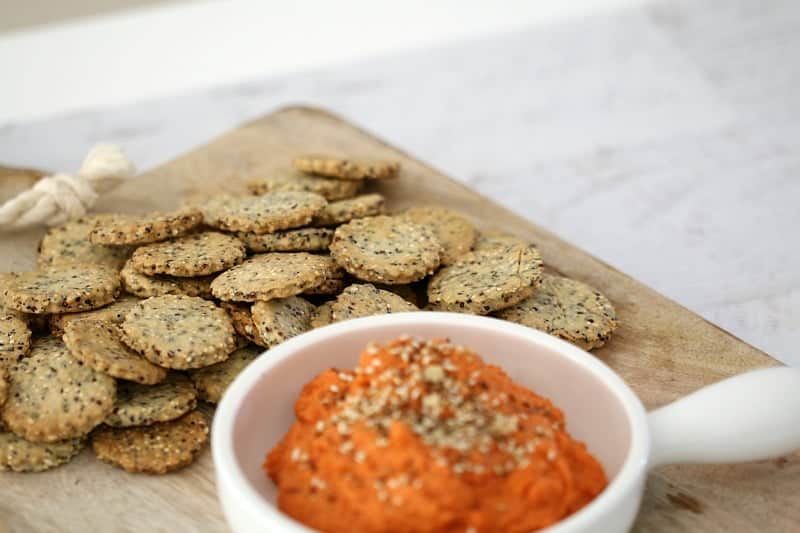 These Thermomix Rosemary & Garlic Crackers are absolutely delicious served with one of our dips - check out our classic hummus, or our baba ghanoush recipes.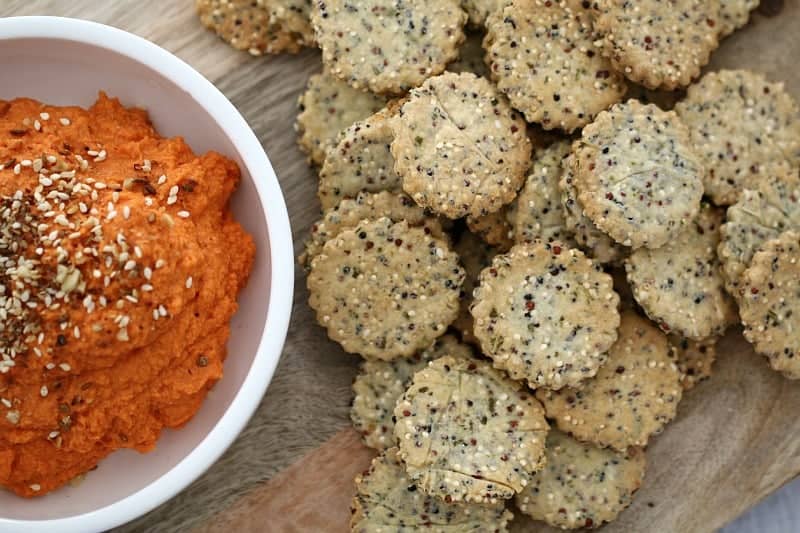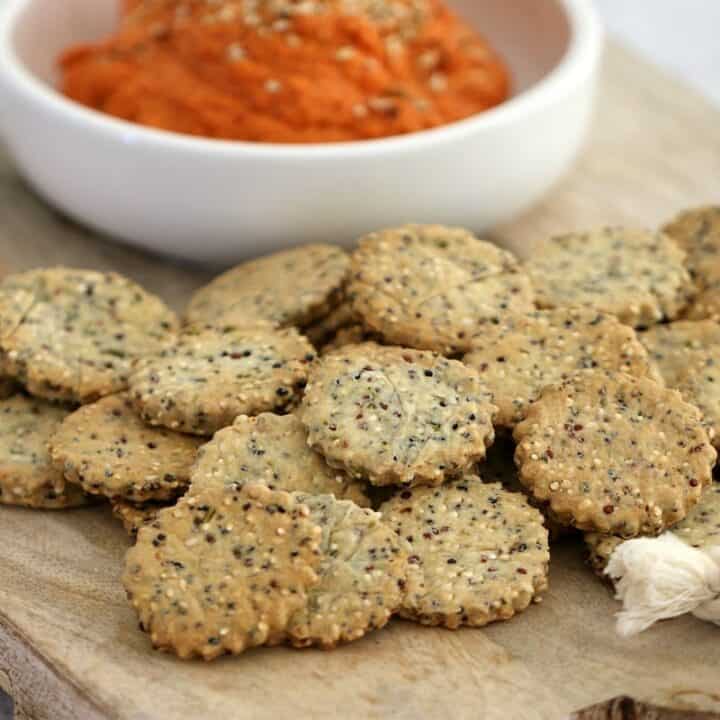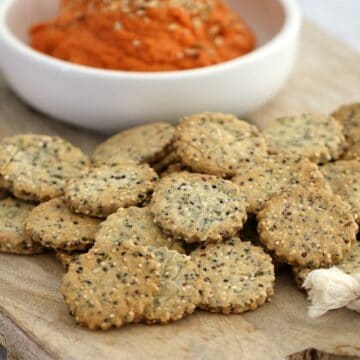 Ingredients
2

sprigs fresh rosemary

1

garlic clove

100

g

water

200

g

plain flour

100

g

uncooked quinoa

50

g

olive oil

pinch salt

3

tbs

seeds

(such as poppy seeds, sesame seeds, chia seeds)
Instructions
Preheat oven to 170 degrees celsius.

Place rosemary and garlic into the TM bowl.

Chop on Speed 5 for 30 seconds (scraping down the sides of the bowl every 10 seconds) or until finely chopped.

Add water, plain flour, quinoa, olive oil and salt to the bowl.

Mix for 8 seconds, Speed 7.

Add the seeds and mix on Interval/Knead Speed for 2 minutes.

Divide the dough into two equal portions.

Place one portion between two sheets of baking paper and roll out to 5mm.

Use a cookie cutter or knife to cut into crackers.

Place on a baking tray lined with baking paper.

Repeat with remaining dough portion.

Cook for 15-20 minutes or until lightly golden.

Remove from the oven and allow to cool for 10 minutes on the tray before transferring to a wire rack to cool completely.

Keep the the crackers in an airtight container at room temperature.