I absolutely love making chocolate mousse in my Thermomix – it's rich, decadent and oh-so-yummy. But sometimes, you need a change from your usual favourite desserts… which brings me to this Thermomix Raspberry Mousse recipe.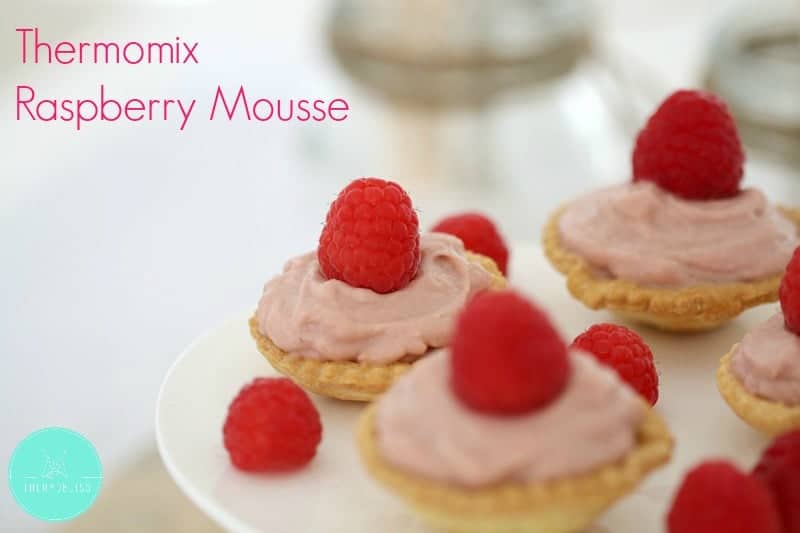 It's quick, easy and really delicious. It's also not quite as rich as chocolate mousse, which makes it perfect for a lighter dessert or a summer treat.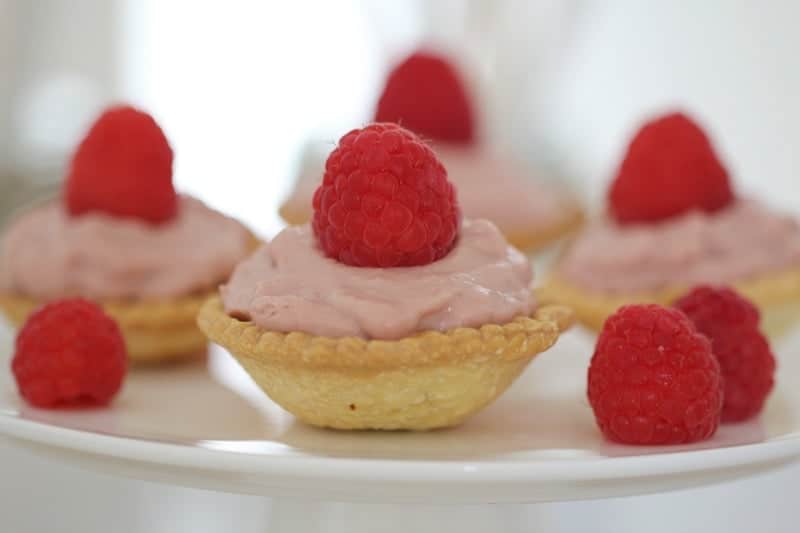 You can serve this Thermomix raspberry mousse in little tart shells (like we have here), or you can simply divide it into individual cups or ramekins and serve as individual desserts.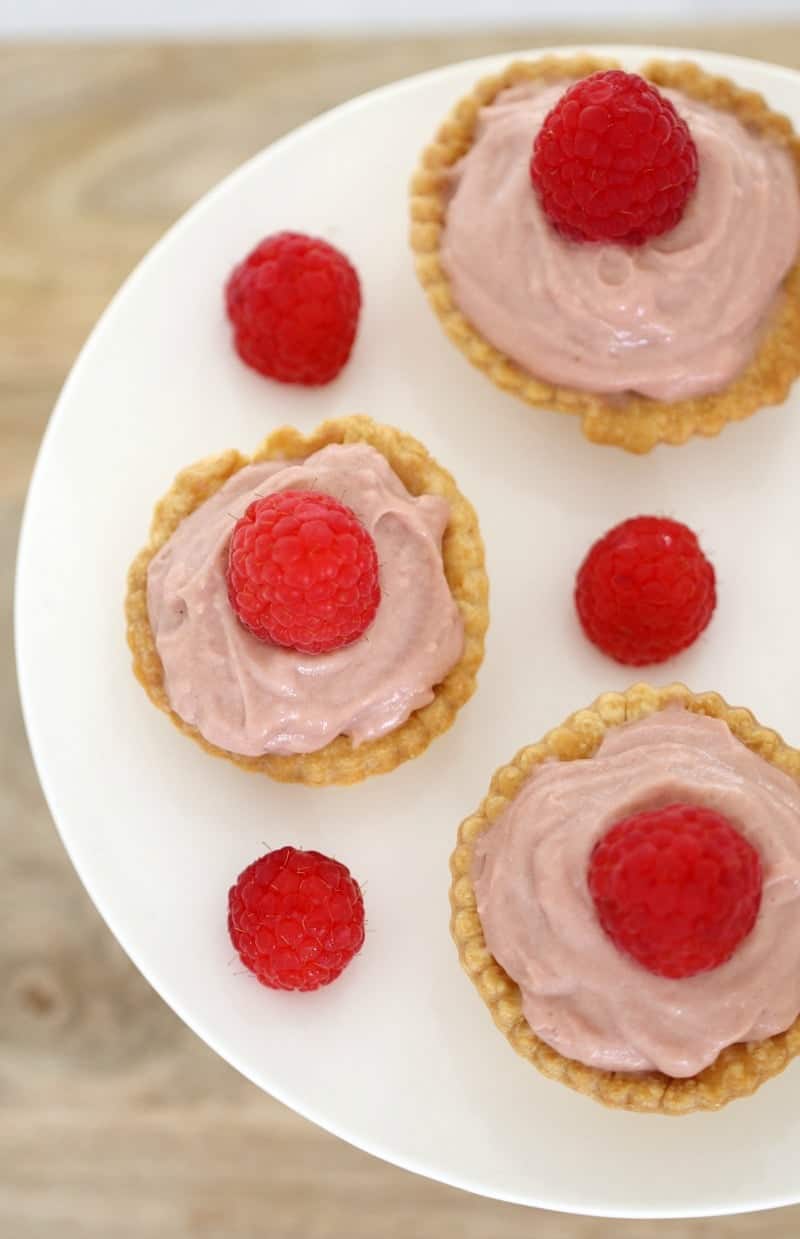 Just before serving, top your raspberry mousse with fresh raspberries, grated white chocolate, whipped cream… or anything you like!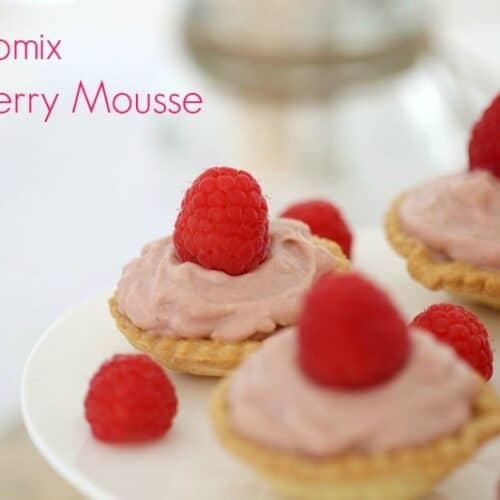 Ingredients
150

g

frozen raspberries

, defrosted

115

g

caster sugar

2

tbs

lemon juice

2

tsp

gelatin powder

120

g

boiling water

235

g

whipping cream

Fresh raspberries

, grated white chocolate, whipped cream, etc, to decorate
Instructions
Place the defrosted raspberries, caster sugar and lemon juice into the TM box and process on Speed 8 until smooth (you may have to scrape down the sides of the bowl occasionally).

Pour the puree through a sieve and discard any seeds. Pour the raspberry liquid back into the TM bowl.

Sprinkle the gelatin powder over the boiling water and stir until completely dissolved.

Add the gelatine mixture to the raspberry liquid and mix on Speed 6 for 20 seconds or until completely combined (scrape down the sides of the bowl after 10 seconds).

Remove the raspberry liquid from the TM bowl and set aside.

In a clean and dry TM bowl, insert the butterfly and whip the cream on Speed 3.5 until peaks begin to form (this can take anywhere from 10 seconds to 2 minutes depending on the freshness of your cream - keep a close eye on it though, so that it doesn't over whip).

Add the raspberry liquid and mix on Speed 4 until smooth and combined.

Spoon the liquid into individual bowls or ramekins (or tart shells) and place into the fridge to set (at least 1 hour).

Just before serving, decorate with fresh raspberries, white chocolate or whipped cream.