My kids could easily eat their weight in muesli bars each week if I let them, so to say that we spend a few dollars on muesli bars each week is an understatement!  When possible, I like to make my own muesli bars for the kids as I know exactly what goes into them and most importantly, they are MUCH cheaper!  These Thermomix Peanut Butter Muesli Bars are one of our recent experiments and the chewy texture of these bars received a big thumbs up from both of my boys – and me!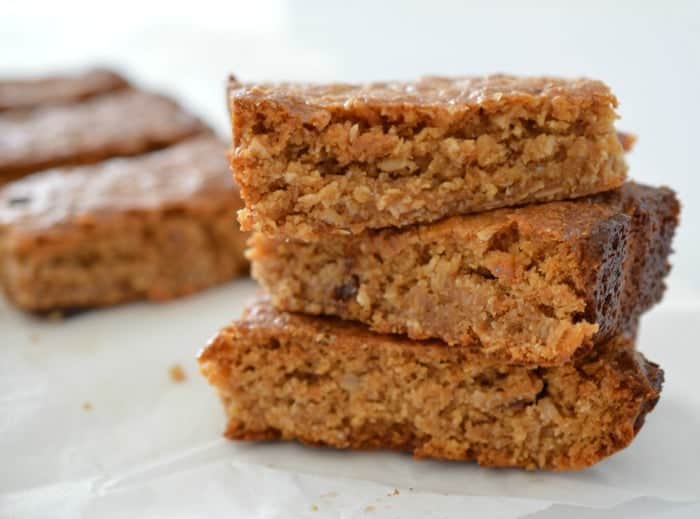 We're very lucky that our four year old's kindy allow peanut butter and these bars have been a welcome (and most importantly devoured!) addition to his lunchbox.  If you can't pack these Thermomix Peanut Butter Muesli Bars to send along with the kids, they are also the perfect snack for when you are out and about or at work.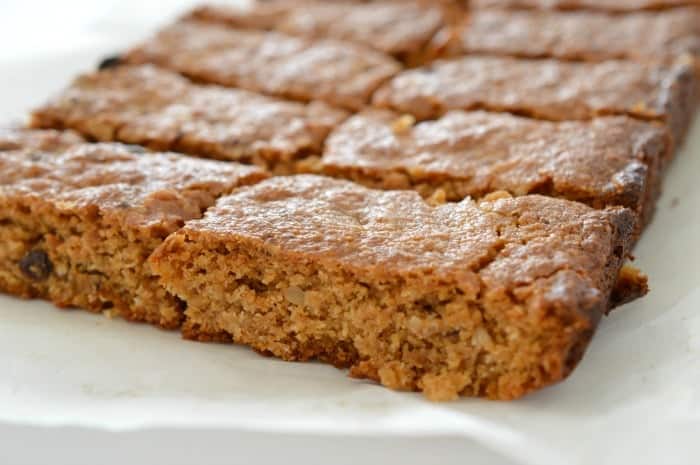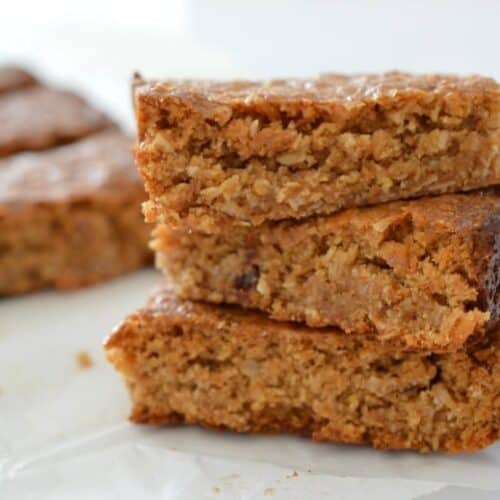 Ingredients
125

g

of rolled oats

40

g

of rice bubbles

40

g

of wholemeal flour

40

g

of desiccated coconut

90

g

of brown sugar

1

cup

of sultanas

120

g

of butter

130

g

of peanut butter

160

g

of honey

1

teaspoon

of vanilla essence
Instructions
Line a 28cm x 18cm slice tin with baking paper (making sure you leave plenty hanging over the sides) and preheat your oven to 170 degrees.

Place the butter, peanut butter and honey into your Thermomix bowl and cook for 2 minutes, 80 degrees, speed 2 or until melted.

Add the brown sugar and vanilla and mix for 20 seconds on speed 2.

Add the rest of the ingredients and mix for 15 seconds, speed 3 REVERSE or until the mixture has combined.

Pour the mixture into your slice tin (don't worry it will be quite sticky) and push down with the back of a metal spoon to flatten.

Put the homemade Peanut Butter and Honey Muesli Bars into the oven and bake for 30 minutes or until golden brown.

Allow the muesli bars to cool in the tray for 20 minutes before transferring to a wire rack to cool completely.

Once completely cooled, cut into bars and store in an airtight container.
Make sure you also check out our great easy Thermomix No Bake Muesli Bars!