If you're after a yummy snack with BIG flavours, then these Thermomix Olive & Feta Pinwheels are for you. They take less than 5 minutes to prepare and will be out of the oven in no time!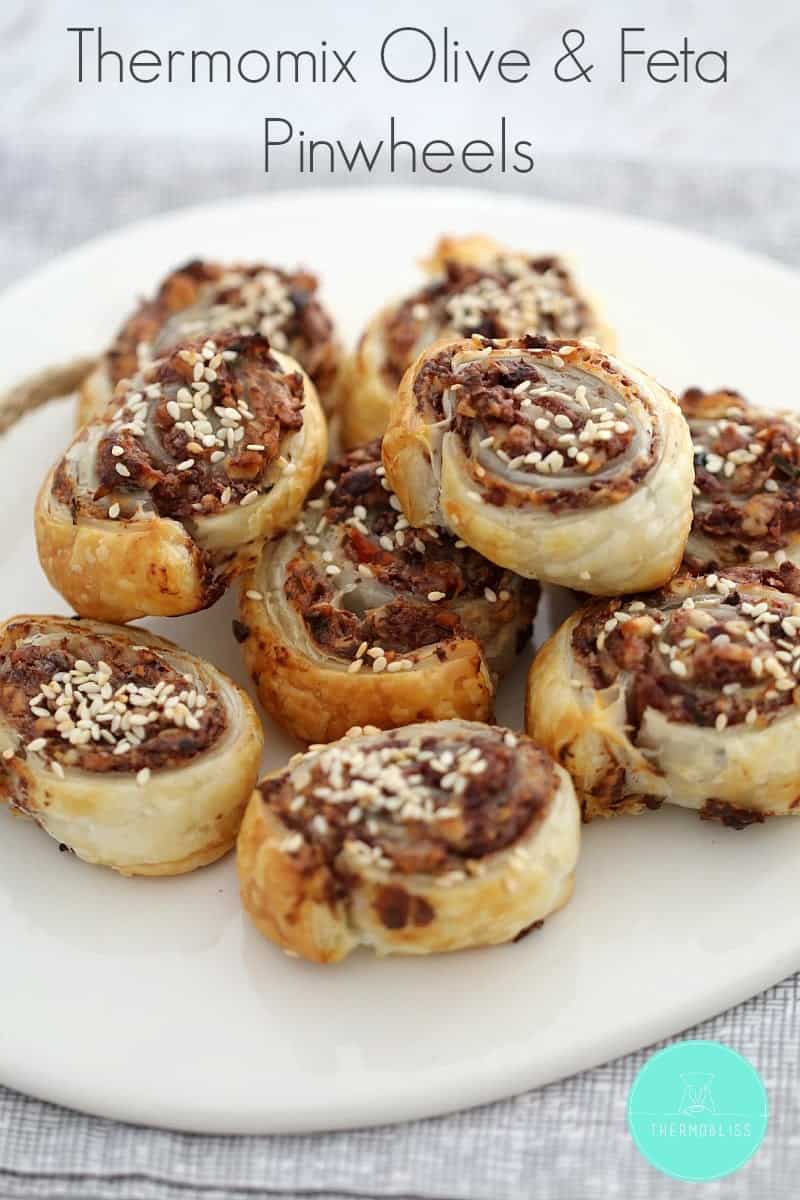 I like to cook my pinwheels until they're nice and crispy. To make sure you get that beautiful crispy texture, make sure you drain any excess liquid from the olives and feta before mixing. When you bake your pinwheels, you can check that they're ready by picking one up and looking to see if it's golden on the base.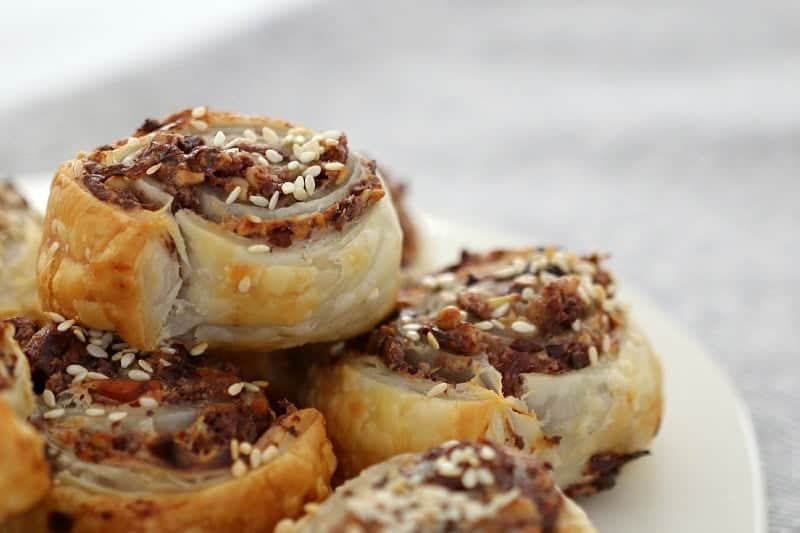 You can serve these Thermomix Olive & Feta Pinwheels warm or cold. They really do make the perfect savoury snack for any party or get-together. xx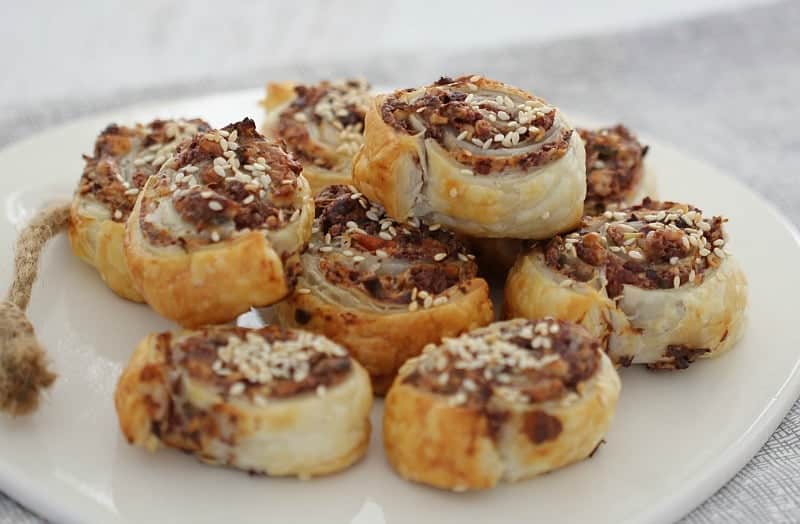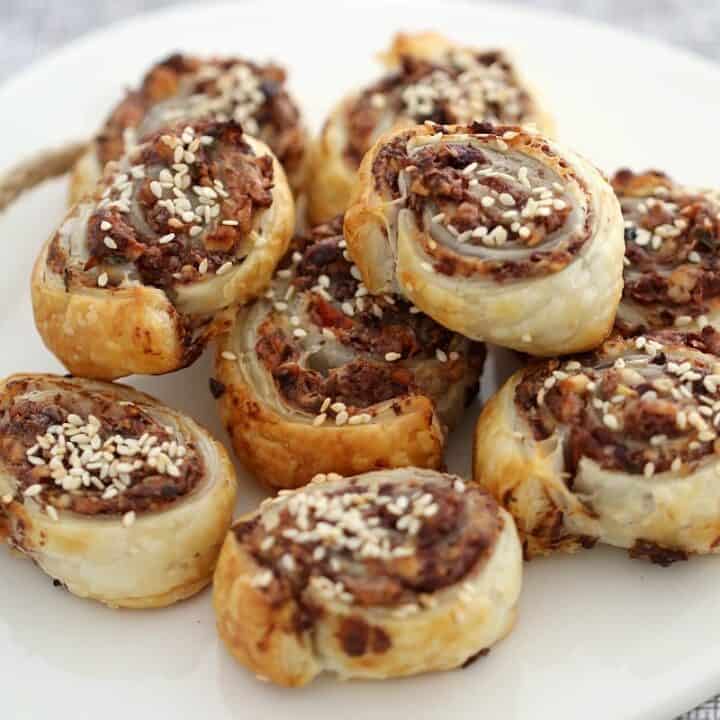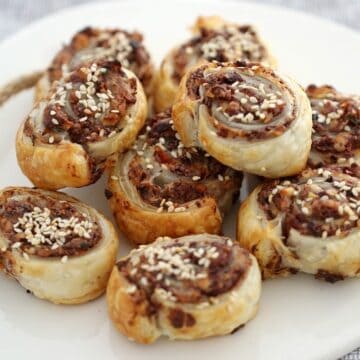 Ingredients
20

g

parmasen

45

g

black olives

45

g

feta cheese

30

g

pinenuts

1

sheet defrosted puff pastry

20

ml

milk

(to brush)

sesame seeds or poppy seeds

(for sprinkling)
Instructions
Preheat oven to 200 degrees celcius.

Line a baking tray with baking paper and set aside.

Place the parmesan cheese into the TM bowl. Grate on Speed 8 for 10 seconds.

Set aside in a separate bowl.

Add the olives, feta and pine nuts to the TM bowl.

Mix on Speed 5 for 10 seconds then scrape down the sides of the bowl.

Repeat until well combined (the pine nuts don't need to be fully chopped).

Spread the olive mixture evenly over the defrosted puff pastry sheet and sprinkle with the parmesan cheese. Roll up into a long skinny roll.

Cut into 2 cm thick slices and lay cut side up on the prepared baking tray.

Lightly brush with milk and sprinkle over seeds.

Bake for 10-15 minutes or until lightly golden and crispy.

Serve hot or cold.