If you LOVE all things caramel, this Thermomix Jersey Caramel Fudge recipe is for you!!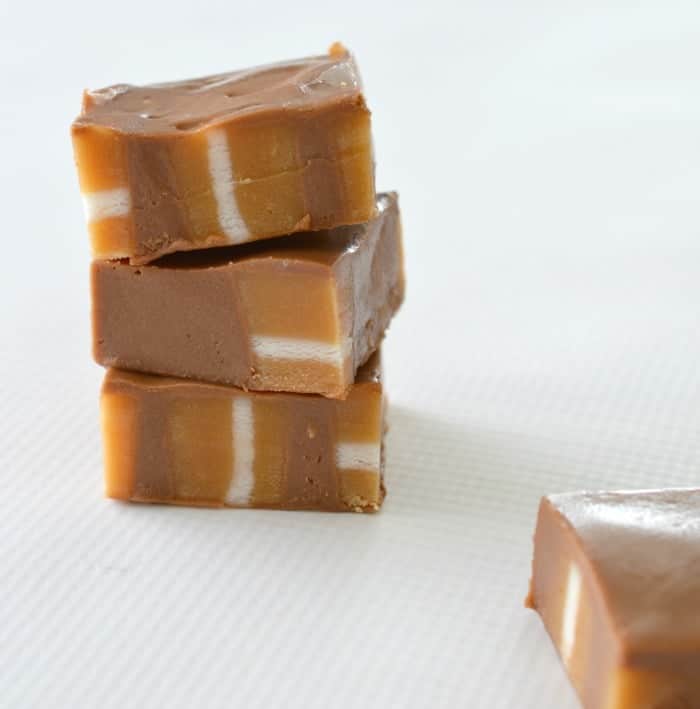 Jersey Caramels are one of my all time favourite lollies and I just can't get enough of them whenever there is pack nearby.  They can be a little hard to track down these days, but thankfully our local IGA and variety stores keep them in stock.  I decided to add them to my go to Chocolate Fudge recipe and couldn't have been happier with the result. Yes this is a super sweet fudge, but that means you only need a small slice (or two!) to satisfy your sweet cravings.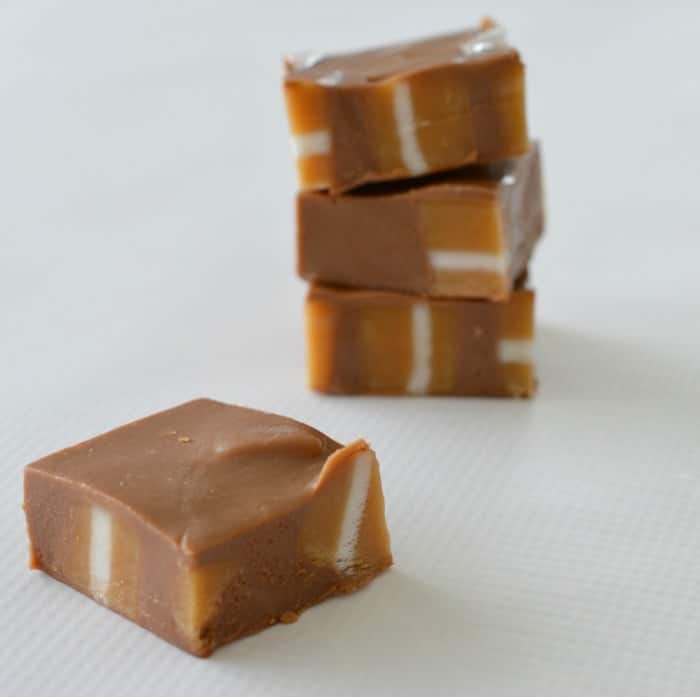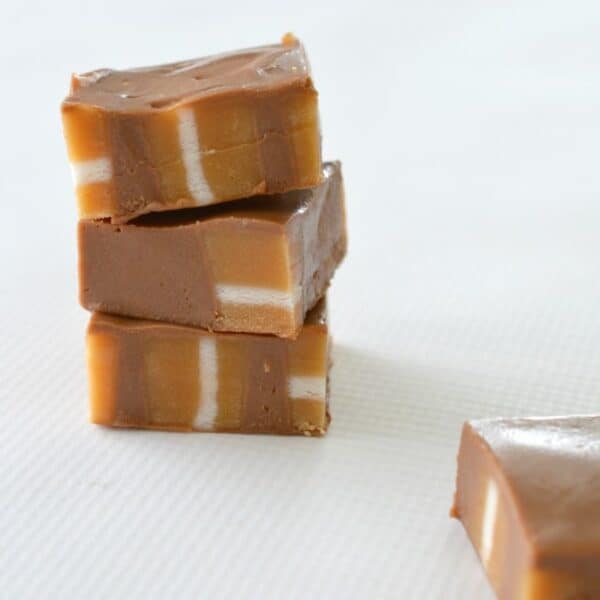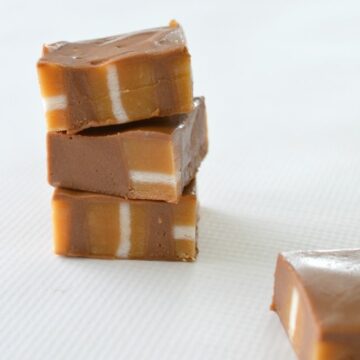 Ingredients
200

g

of Jersey Caramels

440

g

of milk chocolate

390

g

tin of condensed milk
Instructions
Put the Jersey Caramels into your Thermomix bowl and chop of 2 seconds on speed 5 – if you want them cut into small pieces, simple blitz for a couple of seconds longer - set aside into a separate bowl until needed.

Break the milk chocolate into squares and put it into the Thermomix bowl.

Add the condensed milk and cook for 10 minutes, 100 degrees on speed 3.

Add the Jersey Caramel pieces and mix for 20 seconds on reverse, speed 1.

Working quickly, pour the fudge into the prepared pan and place in the fridge for 4 hours (preferably overnight) to set.

Remove fudge from the fridge and cut into small pieces.
What's your favourite fudge recipe?