These 3 ingredient Thermomix Iced Coffee Cheesecake Balls are the perfect no-bake dessert... cheeky and delicious!!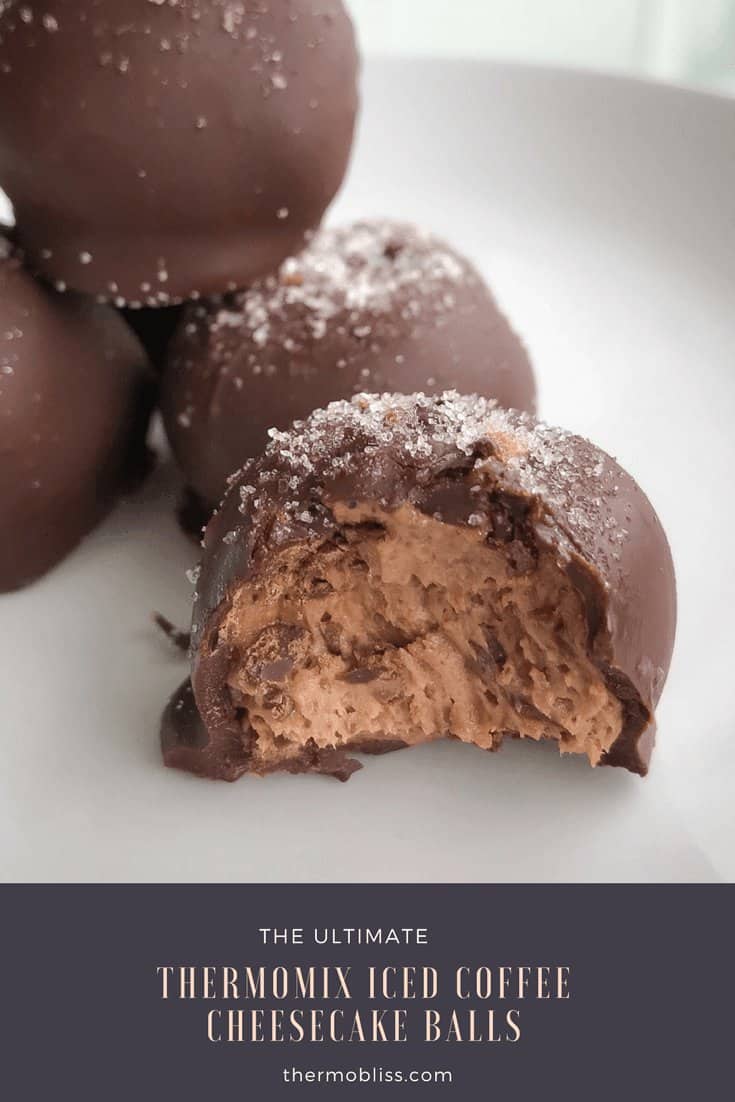 If you follow ThermoBliss on Facebook, you might have already seen us make our Thermomix Iced Coffee Cheesecake Balls during a Facebook live video that we recorded. And if you did see that video, I don't need to tell you how crazy simple these little cheesecake balls are.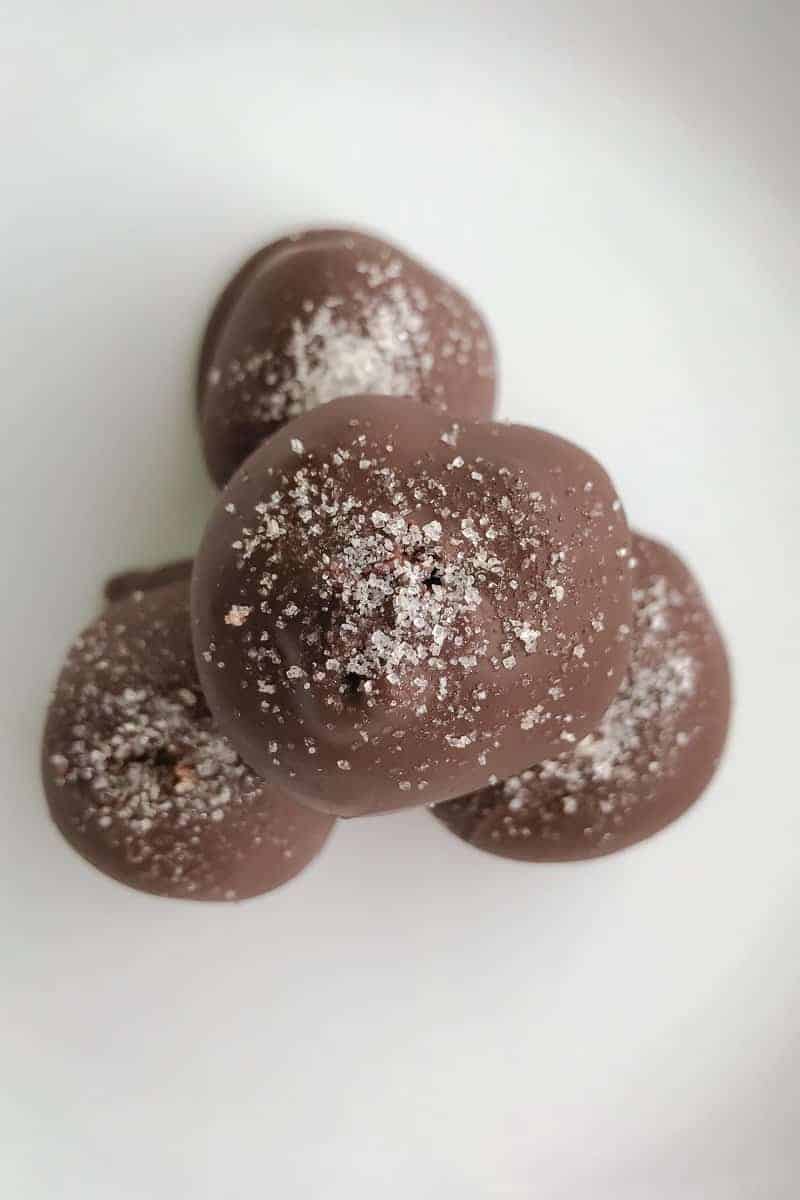 To make them, you'll need just 3 ingredients... cream cheese, chocolate and Iced Coffee Tim Tams (if you can't find the Iced Coffee Tim Tams, you can use plain Tim Tams and add a teaspoon... or more!!... of coffee granules to the mix).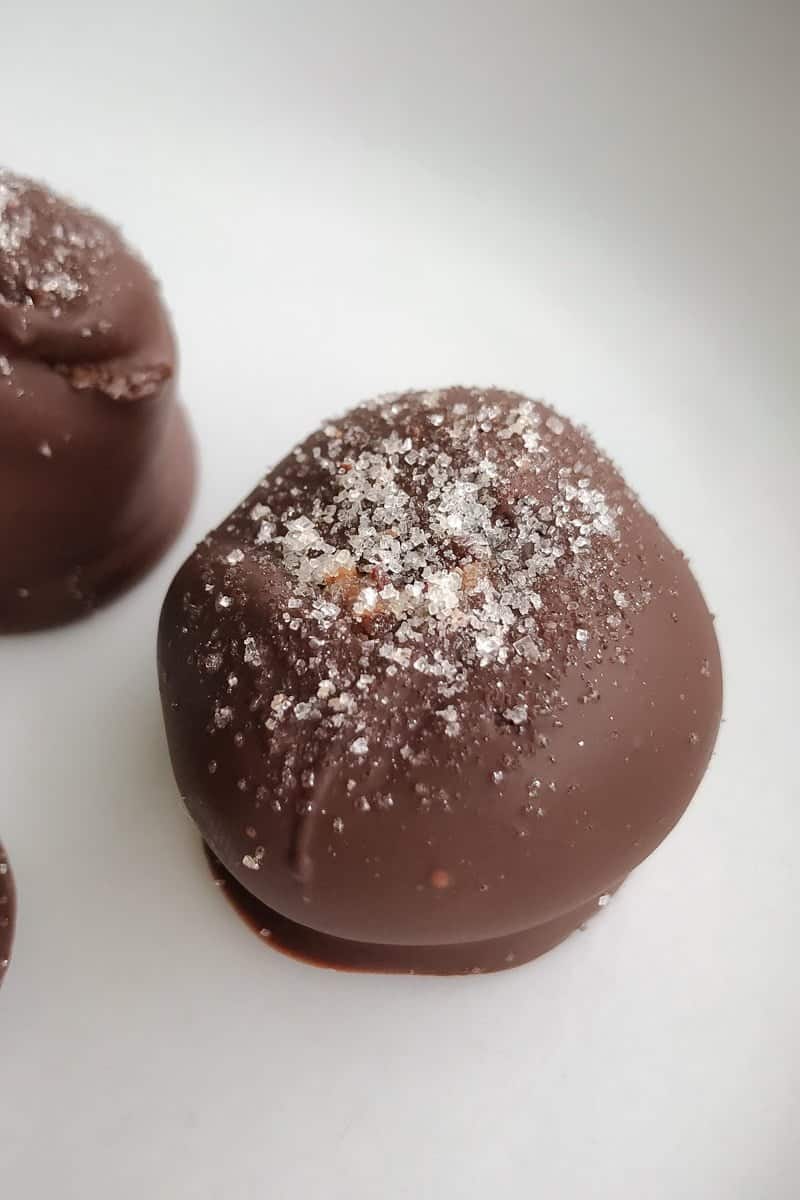 Then it's simply a matter of mixing the cream cheesecake and Tim Tams, rolling into balls, chilling in the fridge (or freezer) and then coating in melted chocolate. These Thermomix Iced Coffee Cheesecake Balls seriously make the best 'instant' dessert!!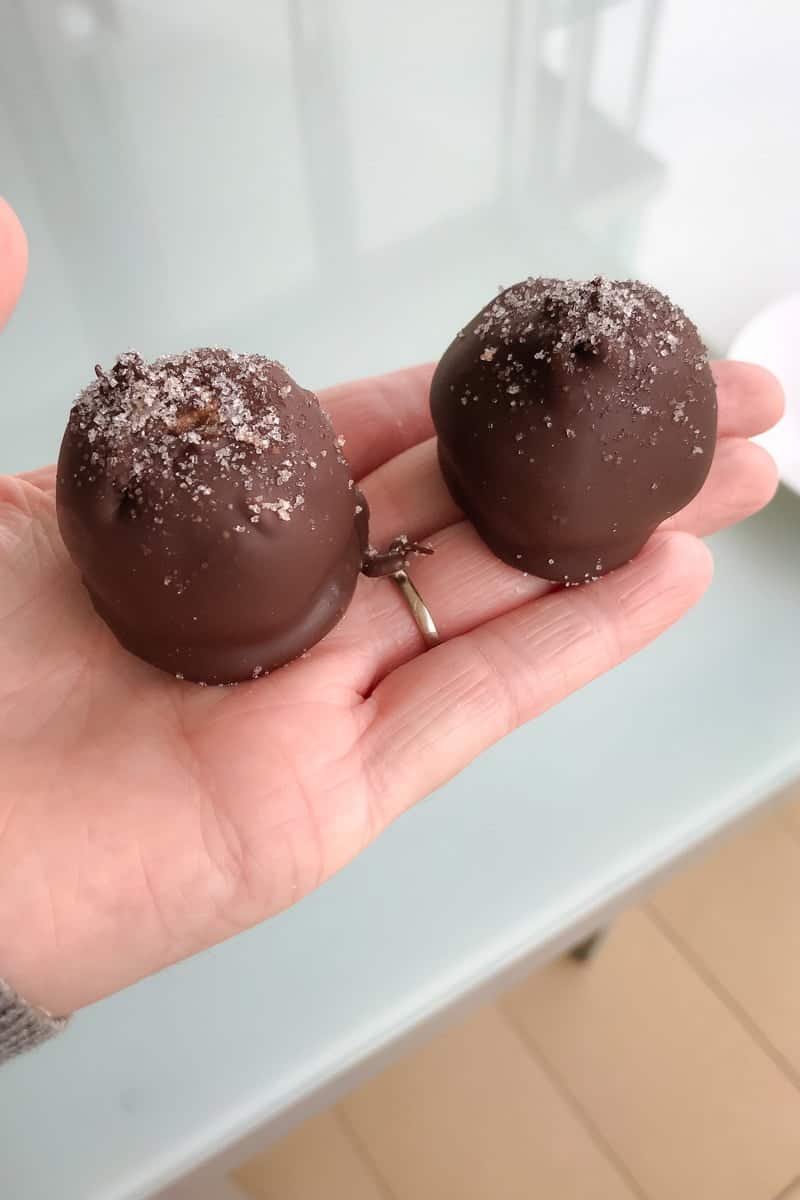 Oooh and if you watched the Facebook live video, you might have heard me talking about how I like to use edible shimmer, sprinkles or a drizzle of melted chocolate to hide any imperfections... totally not necessary, but if you like things looking perfect, then it's a great way to go!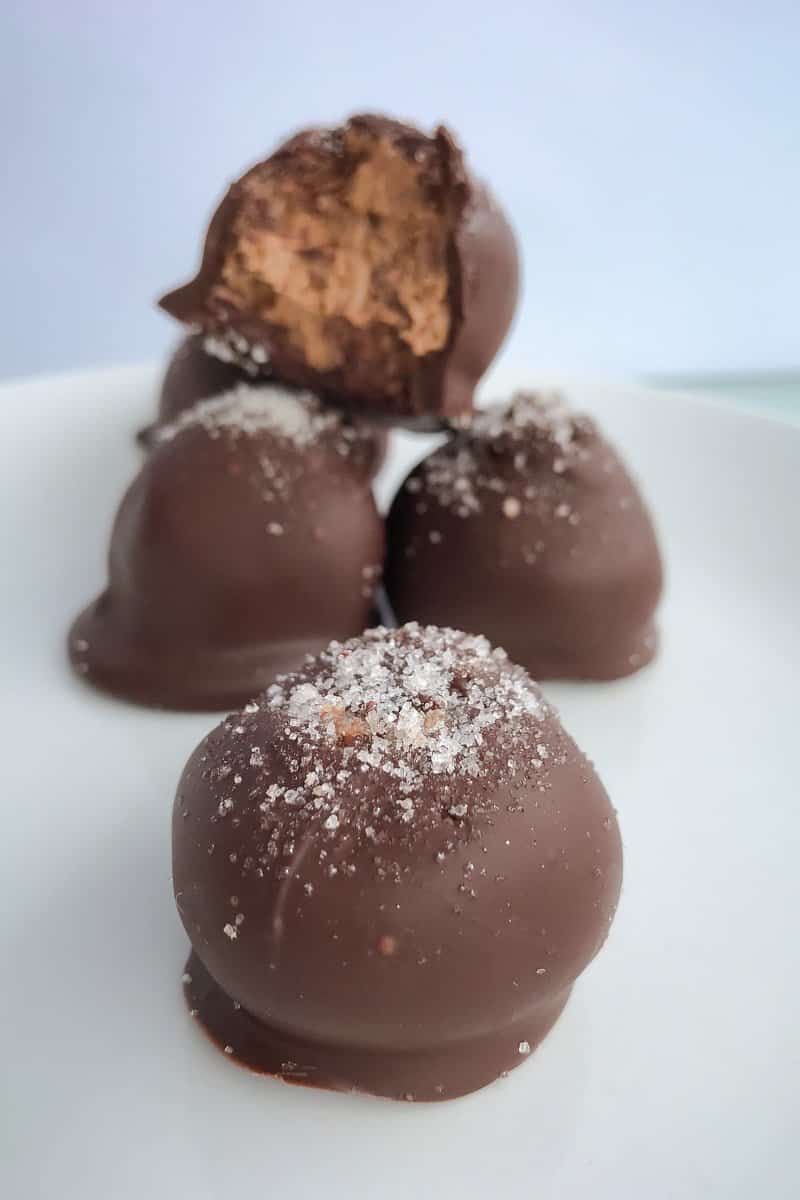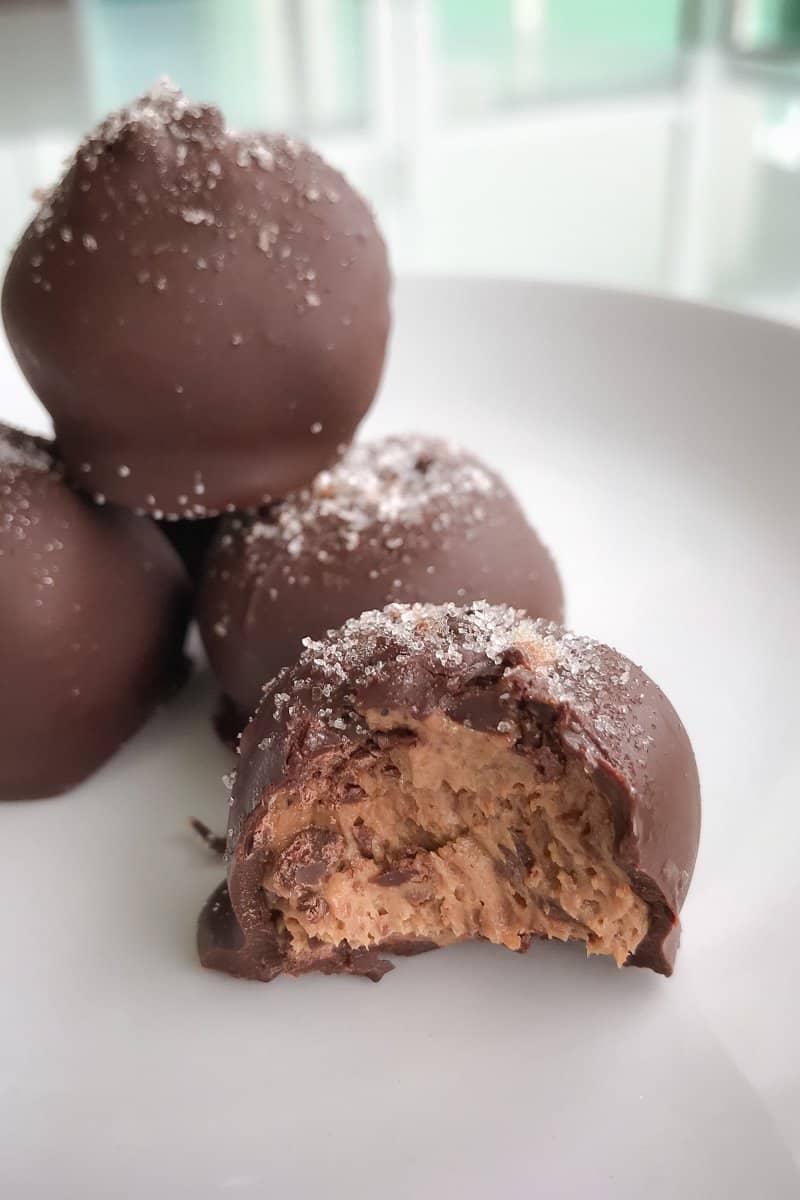 PS. If you love cheesecake balls as much as we do, make sure you check out our other recipes.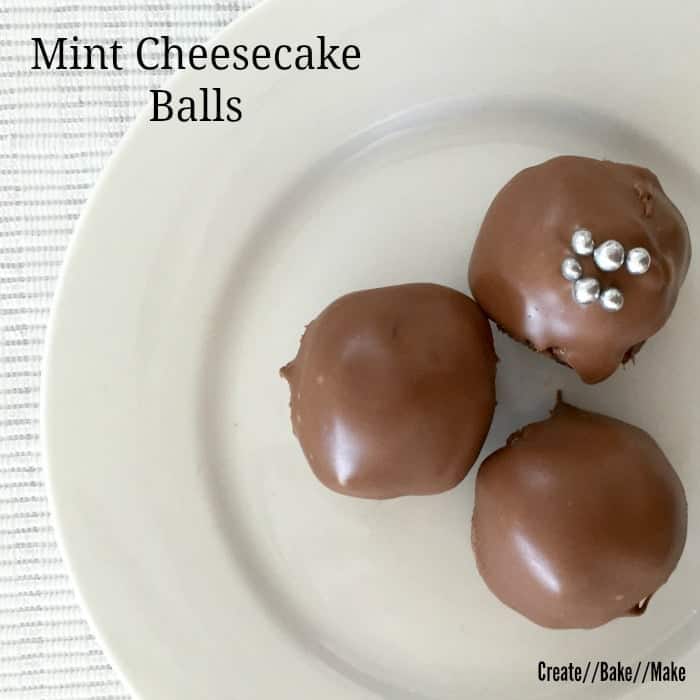 Baileys Tim Tam Cheesecake Balls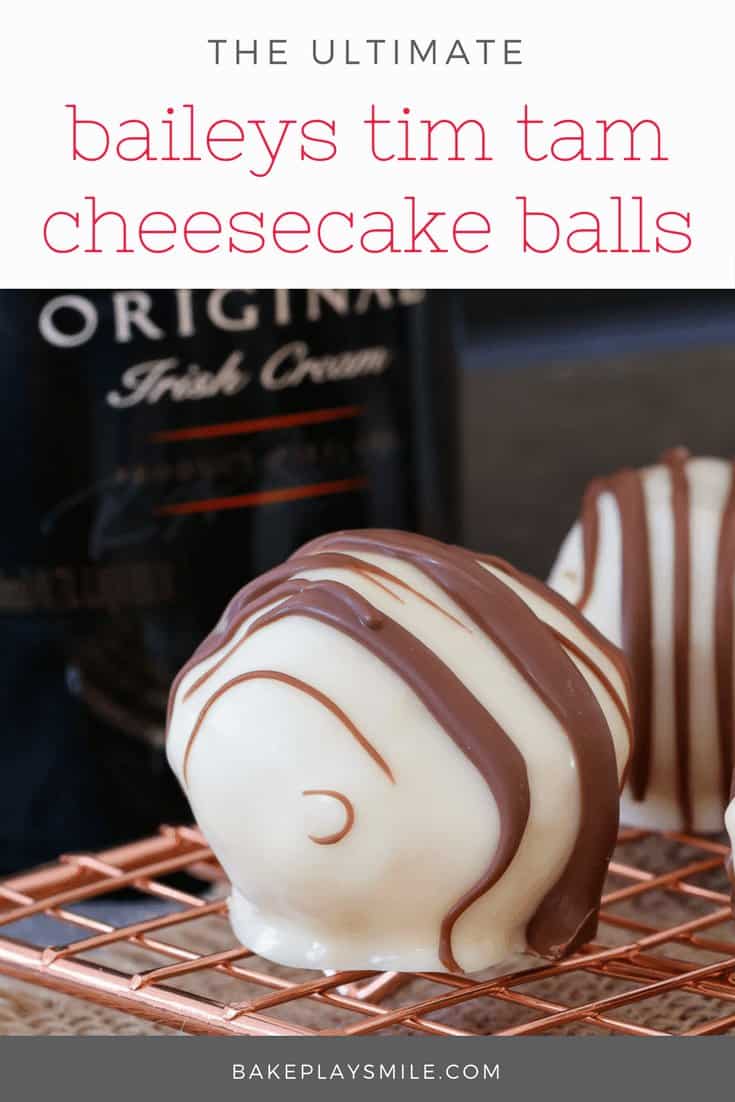 Mint Maltesers Cheesecake Balls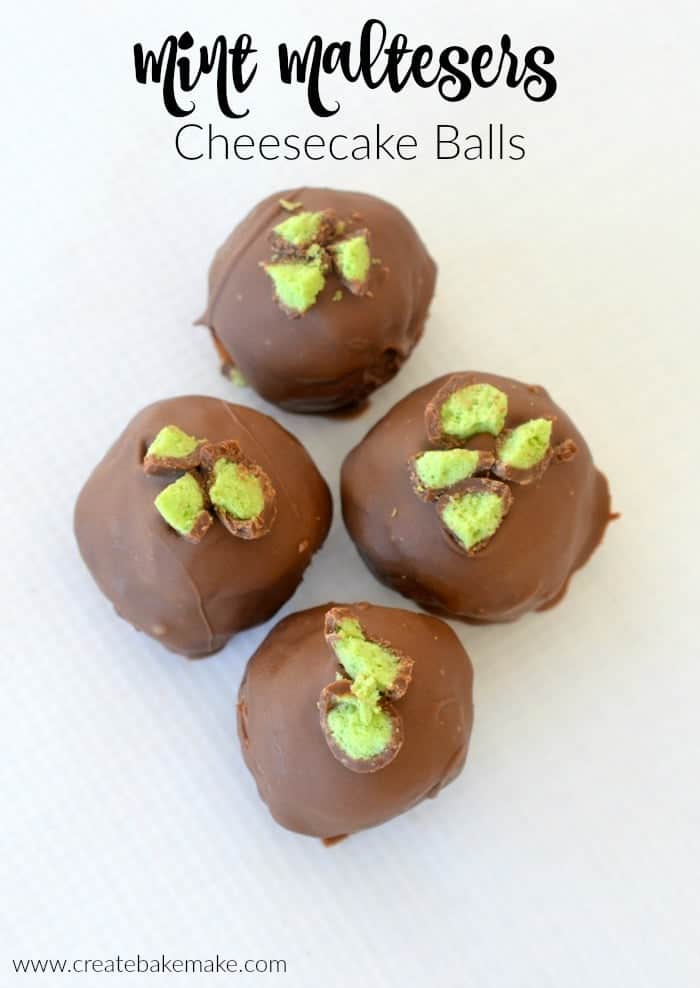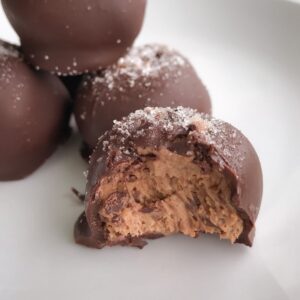 Ingredients
160

g

Iced Coffee Tim Tams

250

g

cream cheese, room temp

375

g

dark chocolate melts

edible shimmer, to decorate (optional)
Instructions
Line a baking tray with baking paper and set aside until needed.

Place the Tim Tam biscuits into the Thermomix bowl and blitz for 8 seconds, Speed 7.

Add the cream cheese to the bowl blitz on Speed 5, 10 seconds, or until combined.

Roll the mixture into heaped teaspoon-sized balls and place onto a tray. Continue until all the mixture has been used.

Place the cheesecake balls into the freezer for a minimum of half an hour as you want them to be very firm.

Place the dark chocolate melts into a clean and dry Thermomix bowl and melt on 60 degrees, Speed 2, 3 minutes (or until melted).

Remove the balls from the freezer and poke a toothpick or skewer into the bottom of the balls. Dip them in the melted chocolate. Place onto the prepared baking tray to set. Repeat until all the balls are coated.

Decorate with edible shimmer (optional).

Store in an airtight container in the fridge for up to 5 days.