This Thermomix Ham and Vegetable Slice is the perfect way to use up any vegetables you have leftover at the end of the week and as a bonus, it's freezer friendly too!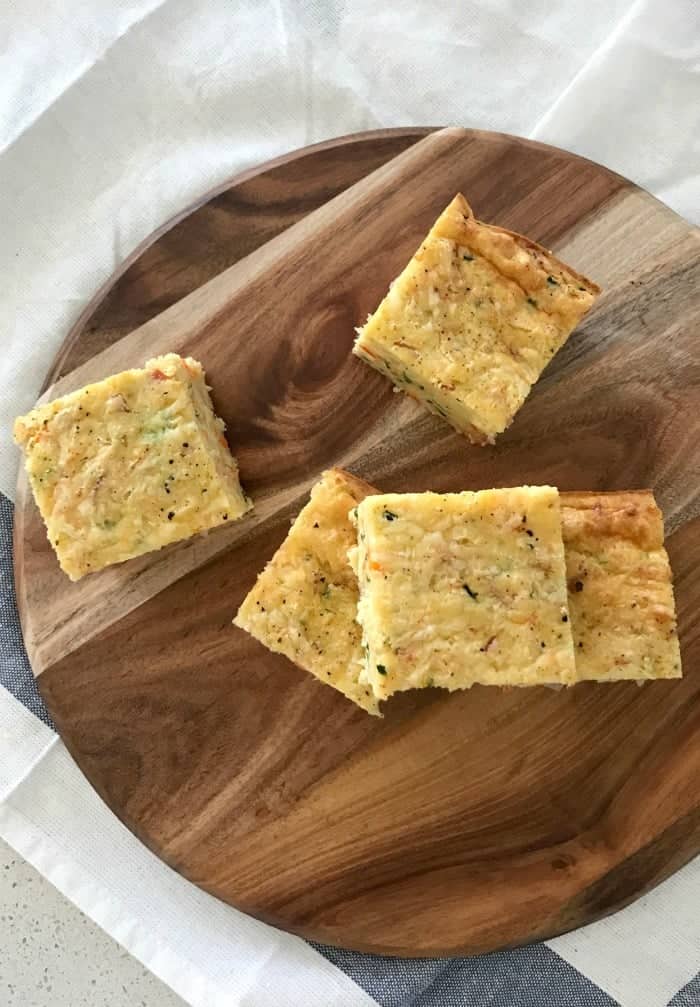 This Thermomix Ham and Vegetable Slice is based on my Mum's Zucchini Slice recipe which I've been making for years now. In this version, while there is a 'recipe' to follow, I really just add whatever vegetables and ham or other deli meat we have sitting in the fridge as it's really an incredibly versatile recipe.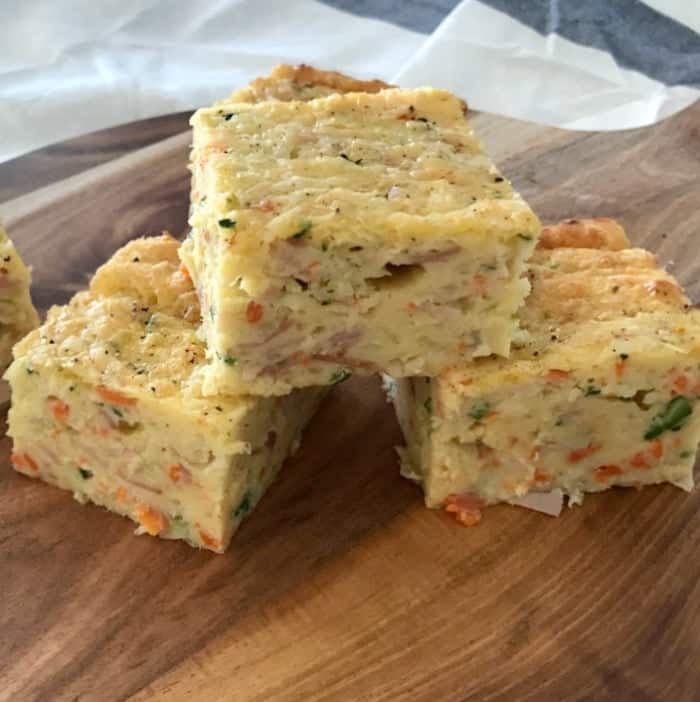 Along with being a great easy meal, I also like to cut this slice into small pieces as it makes a great snack for all three of the boys (bub just LOVES it!) and it's also still really yummy when eaten cold, making it perfect for the boys lunch boxes.
You can easily adapt this recipe to suit the tastes of your family and you can even make it meat free by omitting the ham.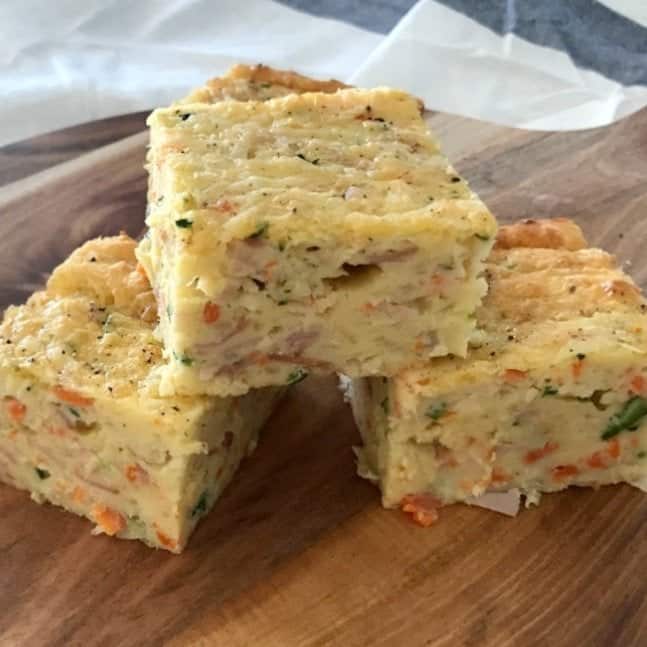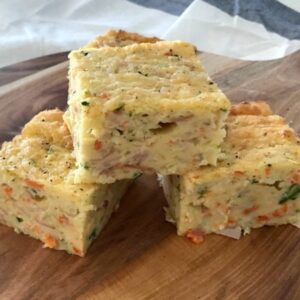 Ingredients
1

clove of garlic

1

zucchini

cut into 3cm pieces

1

brown onion

cut in half

½

red capsicum

cut into 4 cm pieces

1

carrot

cut into 3 cm pieces

100

grams

shaved ham

100

grams

cheddar cheese

cut into 4cm pieces

5

eggs

150

grams

self raising flour

salt and pepper
Instructions
Pre-heat your oven to 190 degrees C and line a 28x18cm slice tin with baking paper.

Place the cheese into your Thermomix bowl and mix for 8 seconds speed 8 to grate. Transfer to a new bowl and set aside until needed.

Without washing the bowl, place the garlic clove, red capsicum and onion into your Thermomix bowl. Bliz for 4 seconds on speed 5 and scrape down the sides of the bowl.

Cook for 3 minutes, 120 degrees, speed 2.

Add the carrot and zucchini and blitz for 4 seconds on speed 5. Scrape down the sides of the bowl.

Add the eggs, self raising flour, pinch of salt and pepper and mix for 10 seconds, speed 4 REVERSE. Scrape down the sides of the bowl.

Add the grated cheese and shaved ham (roughly tear it up) and mix for a further 10 seconds speed 4, REVERSE.

Pour the slice into the tin you prepared earlier and place into the oven to bake for 40 minutes until golden on top and cooked through when tested with a skewer.
Notes
To make this vegetarian, omit the ham.
This slice can be frozen.
Enjoy!