I came up with this recipe when I recently set out to make the Ham and Cheese Quinoa Muffins from the Cooking for Me and You Cook Book. After quickly discovering I only had a few of the ingredients I needed for the original recipe, I decided to get creative with the ingredients we already had in our fridge and pantry.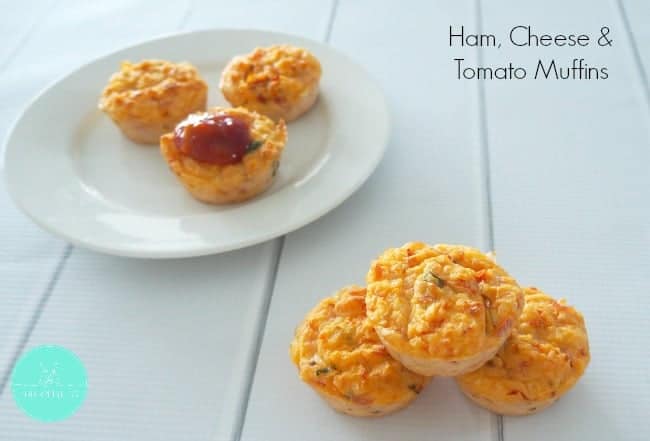 These Ham, Cheese and Tomato Muffins were a huge hit with everyone in our house and were really  yummy when served warm with some homemade tomato sauce.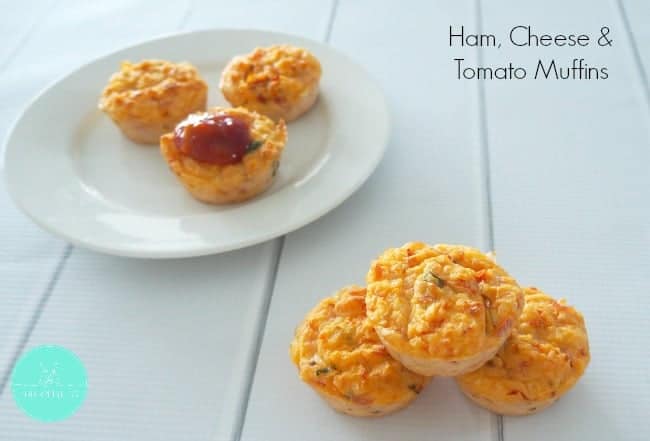 Ingredients
70

g

of cheddar cheese cut into 1 - 2cm pieces

900

g

of water

60

g

of cous cous

1

tomato - quartered

60

g

of ham cut into 2 cm pieces

2

sprigs of fresh parsley

1/2

red onion - quartered

1

egg

1

egg white

salt and pepper
Instructions
Preheat your oven to 180 degrees.

Place the cheddar cheese into your Thermomix bowl and grate for 5 seconds on speed 9. Transfer to a new bowl and set aside until needed.

Place the water into your Thermomix bowl and insert the simmering basket. Add the cous cous and then cook for 12 minutes, 100 degrees, speed 4. Carefully remove the simmering basket with your spatial and set the cous cous aside to drain.

In a clean and dry Thermomix bowl, add the parsley and red onion and chop for 3 seconds on speed 5.

Scrape down the sides of the bowl and add the tomato and chop for a further 3 seconds on speed 5.

Add the rest of the ingredients along with the cheese and cous cous and mix for 10 seconds on speed 4 REVERSE.

Transfer the mixture into 10 silicon muffin trays and cook for approximately 20 minutes or until the tops are golden and the muffins have cooked through when tested with a skewer.

Carefully remove the muffins from the oven and let them cool in the moulds for 5 minutes before carefully transferring a wire rack.
You could certainly use quinoa instead of cous cous if you prefer, and feel free to add other vegetables if you like.  These Ham, Cheese and Tomato Muffins would make a great lunchbox snack for the kids or you could even serve a couple of them with a side serving of salad for a complete meal.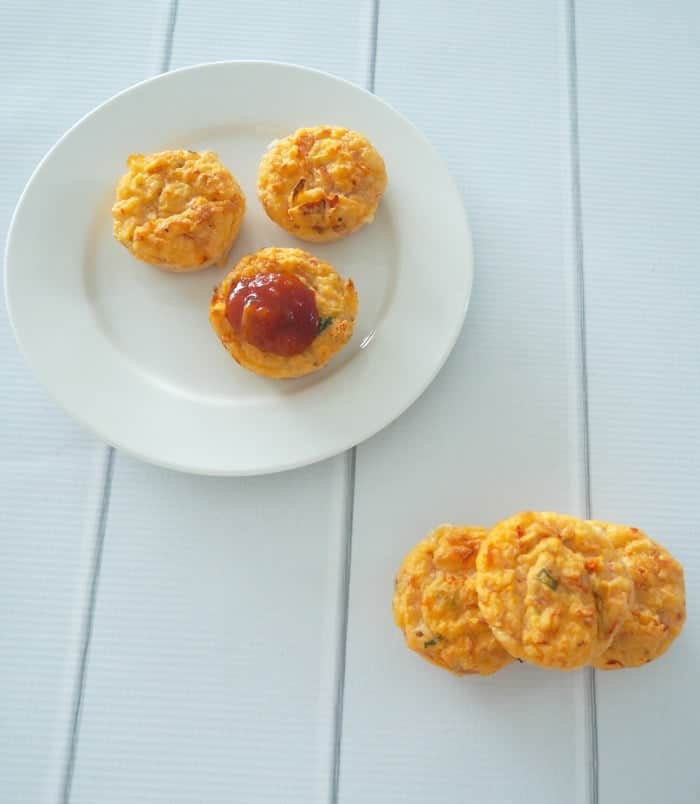 Have you ever started making a recipe and realised you didn't have any of the ingredients?