I'm sure by now you've worked out that here at ThermoBliss, we like cooking that is simple, quick and totally delicious! And I'm very happy to say that these Thermomix Fruit & Nut Clusters definitely fit that bill.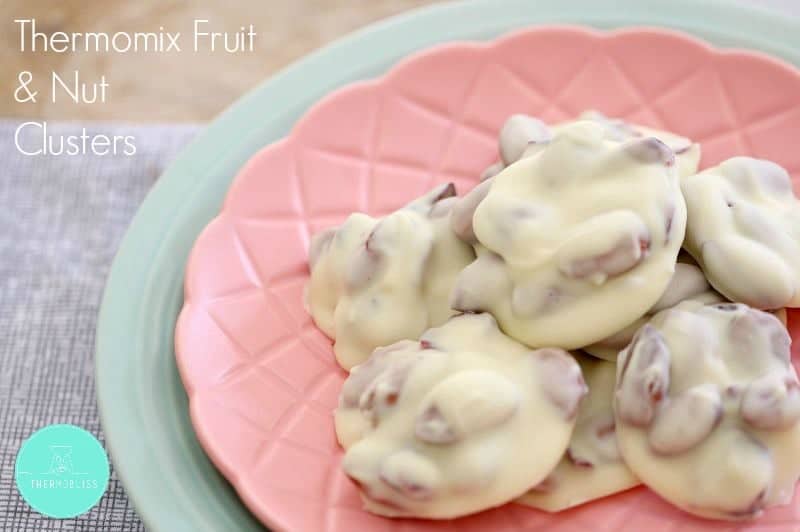 To make these little bites, you'll only need 3 ingredients - chocolate, roasted almonds and cranberries. You can, of course, mix and match with any fruit and nut combinations you like (macadamia and apricot is also AMAZING!). OR use dark chocolate instead for added decadence!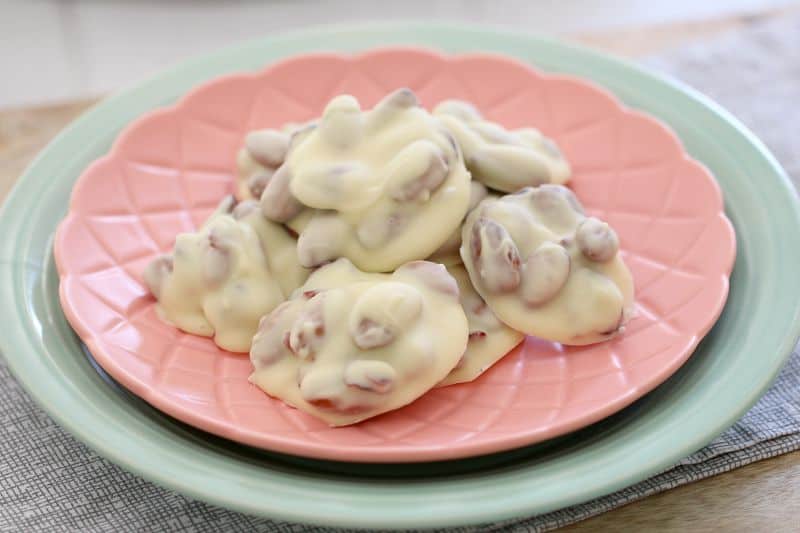 These make the perfect late night treat to have with a cuppa, but they're also a fantastic little food gift for friends and family. I find that these are particularly good for giving to people who don't love super sweet things like rocky road.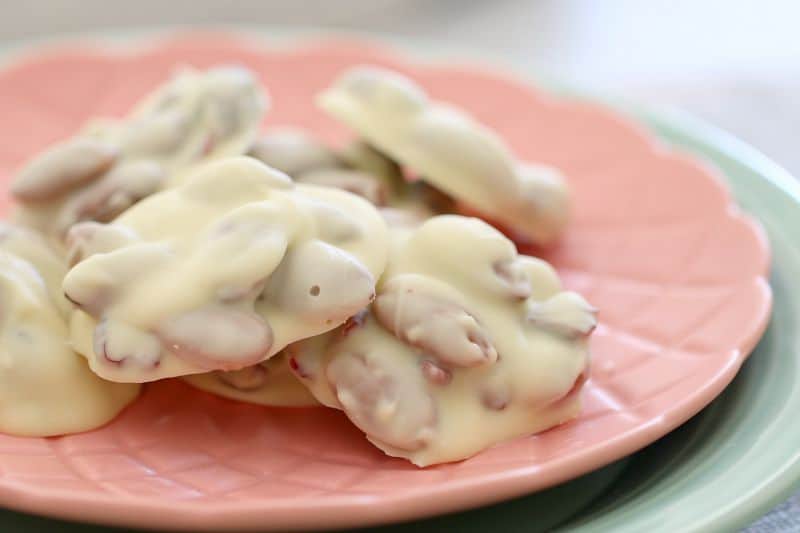 What are your favourite quick and easy treats in the Thermomix?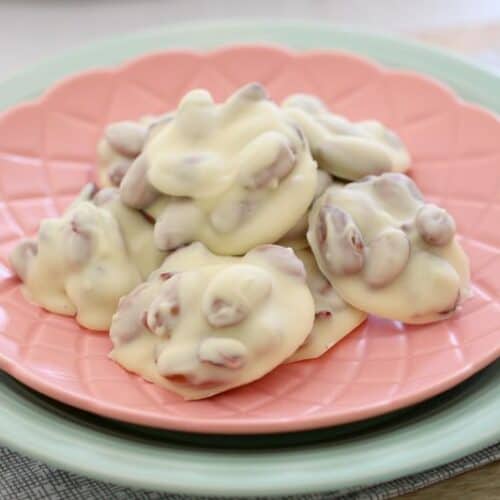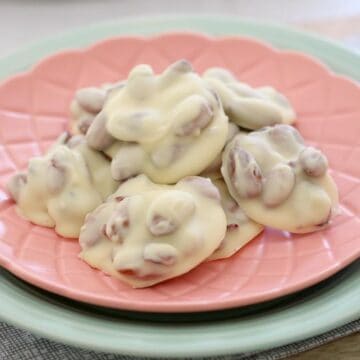 Ingredients
350

g

white chocolate melts

(you can also use milk or dark)

1

and ½ cups roasted almonds

(or any nuts you like)

¾

cup

dried cranberries
Instructions
Line two baking trays with baking paper and set aside.

Place the chocolate into the Thermomix bowl.

Grate on Speed 8 for 10 seconds.

Scrape down the sides of the bowl.

Melt on 50 degrees, Speed 2 for 3-4 minutes or until completely melted.

Add the roasted almonds and cranberries and mix on Reverse Speed 3 for 15 seconds or until completely combined (you may need to use the spatula to help).

Place large tablespoons of the chocolate mixture onto the baking tray, leaving a small gap in between each cluster.

Place into the fridge until completely set.