I'm going to start this post with a warning, these Thermomix Double Choc Chip Biscuits are quite possibly the BEST chocolate chip biscuits you will ever try - seriously!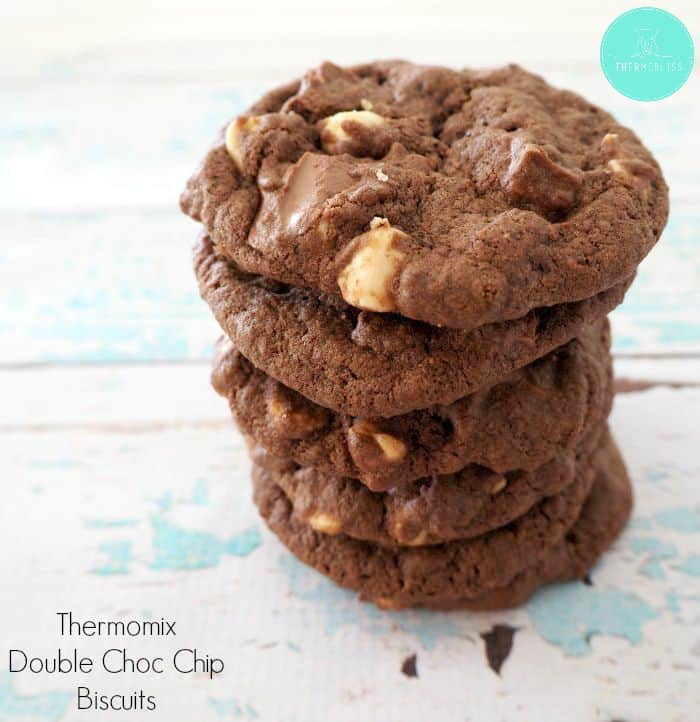 Yes I know it's a big call, but these biscuits REALLY are that good.  Along with having chocolate actually in the mixture, these little beauties also have BOTH milk and white chocolate chips generously sprinkled throughout - what more could you want?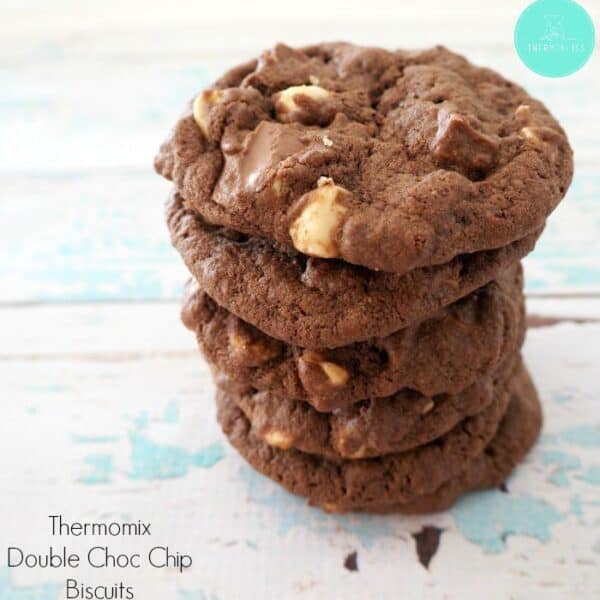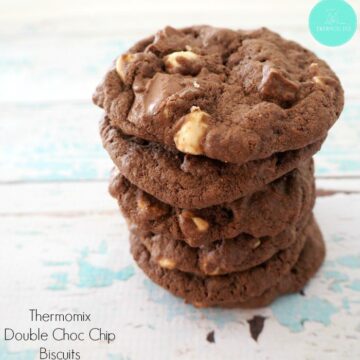 Ingredients
110

g

of unsalted butter softened

140

g

of brown sugar

1

egg

1

teaspoon

of vanilla extract

150

g

of plain flour

50

g

of cocoa powder

1

teaspoon

bicarbonate of soda

125

g

milk chocolate melted

100

g

of milk chocolate – extra roughly chopped

200

g

of white chocolate chips
Instructions
Preheat your oven to 160 degrees and line two tray with baking paper.

Melt 125g of milk chocolate in the microwave and set aside until needed.

Place the butter and brown sugar into your Thermomix bowl and mix for 30 seconds on speed 6.

Add the egg and vanilla extract and mix for 20 seconds on speed 4 to combine.

Add the flour, cocoa, bicarbonate of soda and the melted milk chocolate and mix for 20 seconds on speed 4 or until combined. Stop after 10 seconds to scrape down the sides.

Add the chopped milk chocolate and white chocolate chips and mix for 20 seconds on speed 3 REVERSE or until combined.

Scoop up tablespoon sized balls of the cookie mixture and place onto your prepared baking trays. Flatten the surface of the biscuits slightly and place in the oven to bake for 12 - 15 minutes.

Carefully remove the cookies from the oven and let them cool on the baking tray for 10 minutes before carefully transferring them to a wire rack to cool completely.
These Double Choc Chip Biscuits are so good in fact, I bet you cannot stop yourself eating more than just one, especially when they are warm from the oven.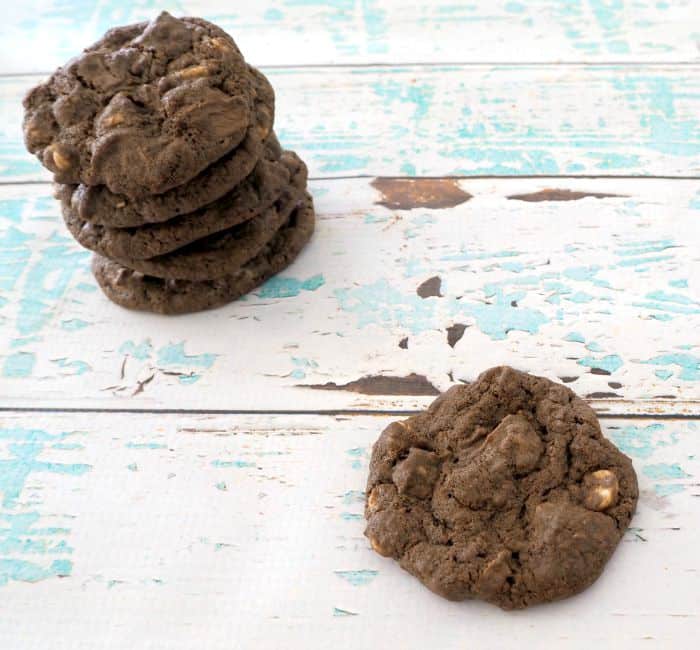 If you wanted to make them even more amazing (if that's even possible!) you could try halving the amount of white chocolate chips you use and substitute with some dark chocolate cups instead.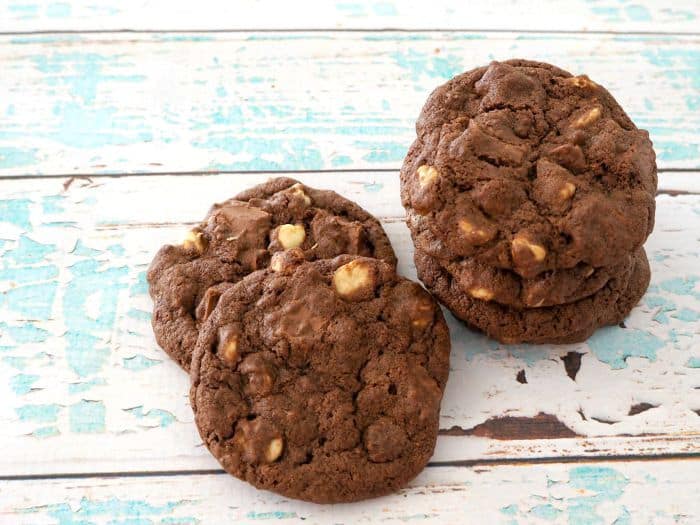 What's your favourite Thermomix recipe?