Our Thermomix Chocolate and Strawberry Smoothie is a yummy breakfast or snack when you are on the go!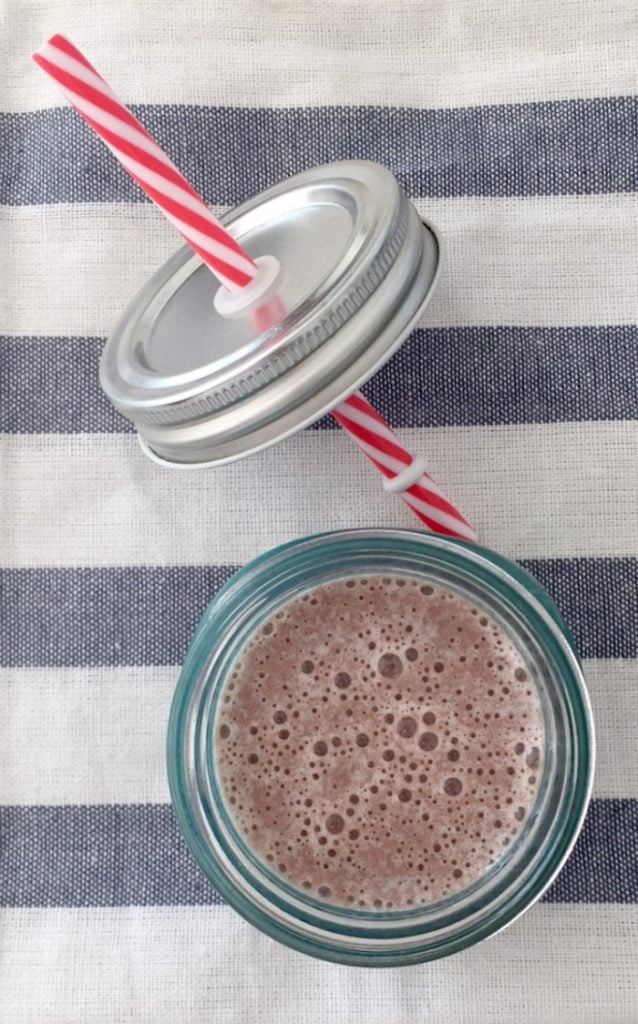 By the time I get my three kids sorted in the mornings there is barely any time for me to make breakfast for myself, let alone sit down to enjoy it.  This Thermomix Chocolate Strawberry Smoothie is currently my 'go to' smoothie in the mornings as it takes no time at all to make and I can then transfer it into a travel cup to enjoy while driving to kindy - winning!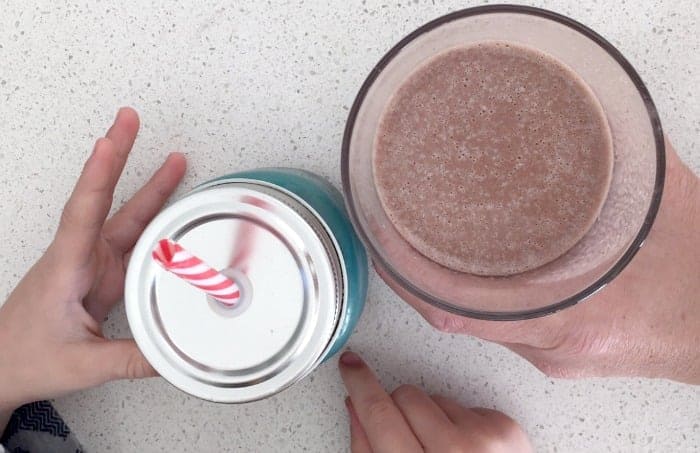 It's not just me who enjoys this smoothie though, both of my older boys are also big fans and seem to have a special sense and magically appear whenever I go to make this.  I've since increased the recipe slightly (recipe below) to make enough of this smoothie so there is enough for both of us!  I really don't mind if they also like this recipe, as it's also a great way to get some fruit into them on those fussy mornings/days, which we seem to have a lot more of at the moment!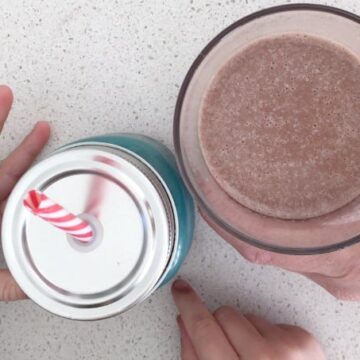 Ingredients
1

teaspoon

of cacao powder

1

teaspoon

of chia seeds

1

teaspoon

of honey

1

tablespoon

of rolled oats

1

frozen banana

2

strawberries

4

ice cubes

230

g

of milk

(your choice)
Instructions
Slice the frozen banana into 2 cm pieces.

Add all of the ingredients to your Thermomix bowl and blitz for 1 minute and 30 seconds on speed 9.

Pour into a glass and enjoy immediately
Do your kids love smoothies too?