Even though I LOVE chocolate chip cookies, sometimes I feel like mixing it up a little and trying something a bit different which is how I discovered these delicious Thermomix Chocolate Chip and Raisin Cookies!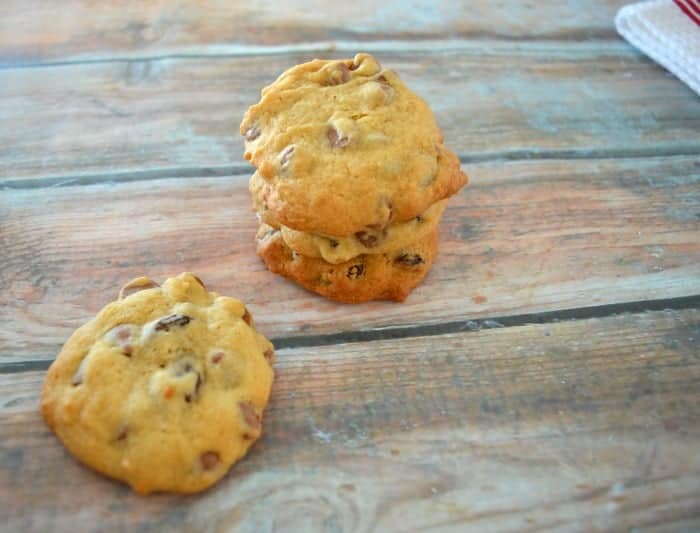 After discovering THREE opened packs of raisins in our pantry (how does that happen?!) I wanted to try and use some of them up and thought adding them to my favourite chocolate chip cookie recipe would be a great idea!  The raisins add a yummy pop of sweetness to these biscuits which is perfect when combined with dark chocolate chips.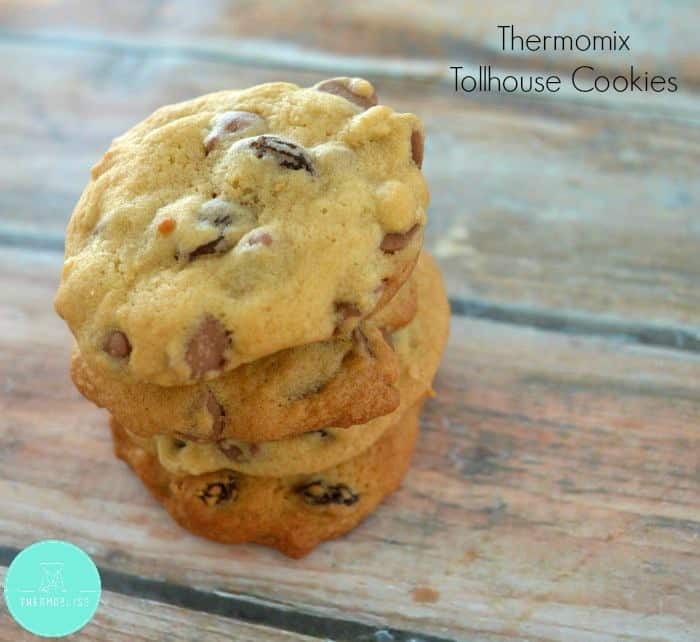 Personally I think these Thermomix Chocolate Chip and Raisin Cookies are best eaten while they are still a little warm with a glass of ice cold milk - what more could you want?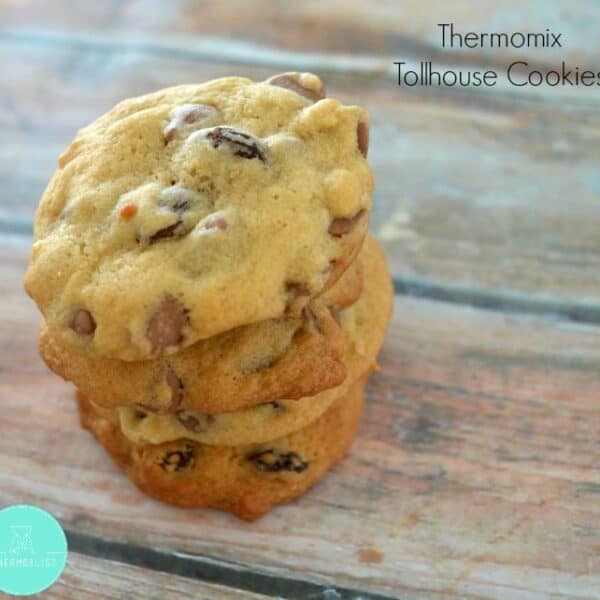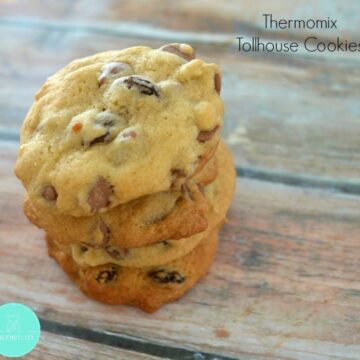 Ingredients
180

g

of butter

125

g

of brown sugar

110

g

of caster sugar

2

eggs

1

teaspoon

of vanilla essence

190

g

of plain flour

1

teaspoon

of bicarbonate of soda

200

g

of dark chocolate chips

100

g

of raisins
Instructions
Preheat your oven to 180 degrees.

Place the butter brown sugar and caster sugar into your Thermomix bowl and mix for 30 seconds on speed 6.

Add the eggs and vanilla extract and mix for 20 seconds on speed 4 to combine.

Add the flour, bicarbonate of soda and mix for 20 seconds on speed 4 or until combined. Stop after 10 seconds to scrape down the sides.

Add the raisins and dark chocolate chips and mix for 20 seconds on speed 3 REVERSE or until combined.

Scoop up tablespoon sized balls of the cookie mixture and place onto your prepared baking trays. Flatten the surface of the biscuits slightly and place in the oven to bake for 12 - 15 minutes.

Carefully remove the cookies from the oven and let them cool on the baking tray for 10 minutes before carefully transferring them to a wire rack to cool completely.
What's your favourite biscuit recipe to make in the Thermomix?