Our Thermomix Choc Banana Smoothie is the perfect quick breakfast or easy snack for the entire family!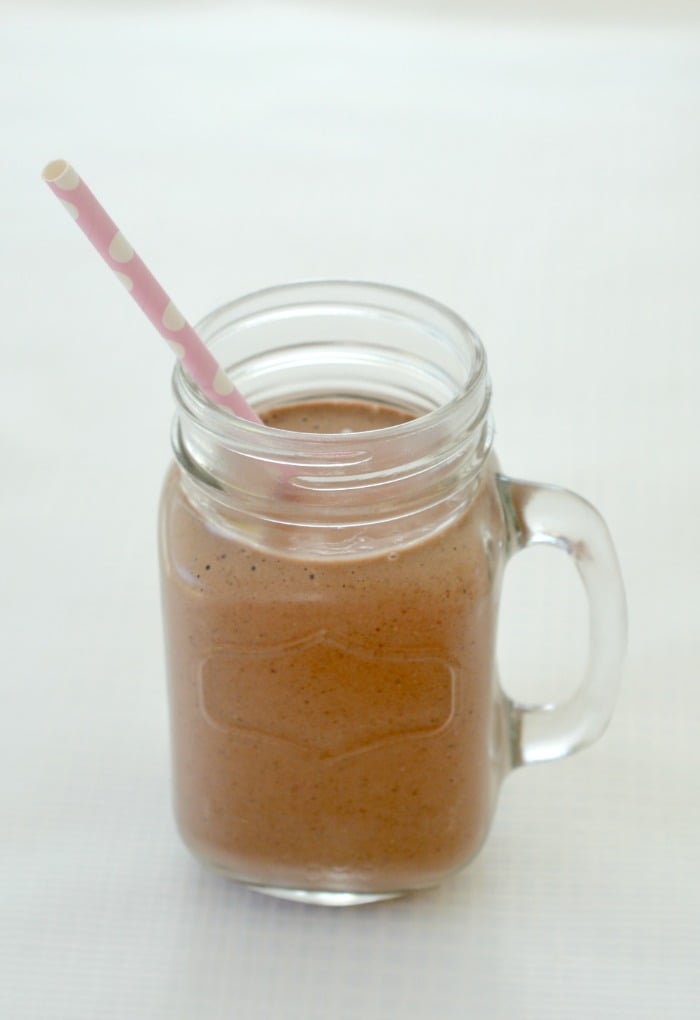 My kids are absolutely OBSESSED with milkshakes and this Choc Banana Smoothie is a great alternative to a traditional chocolate milkshake.  It's made with cacao powder and sweetened with just a little honey to give it a yummy taste that is perfect for the kids.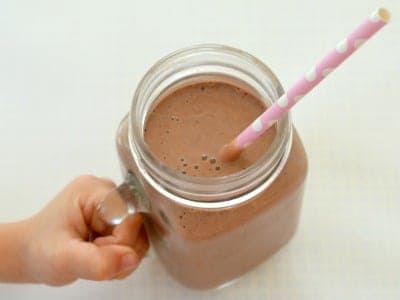 I also include chia seeds and rolled oats to bulk this smoothie up just a little bit more to help fill their little tummies for longer and also as an attempt to stop them asking for something else to eat an hour later - I swear they are bottomless pits!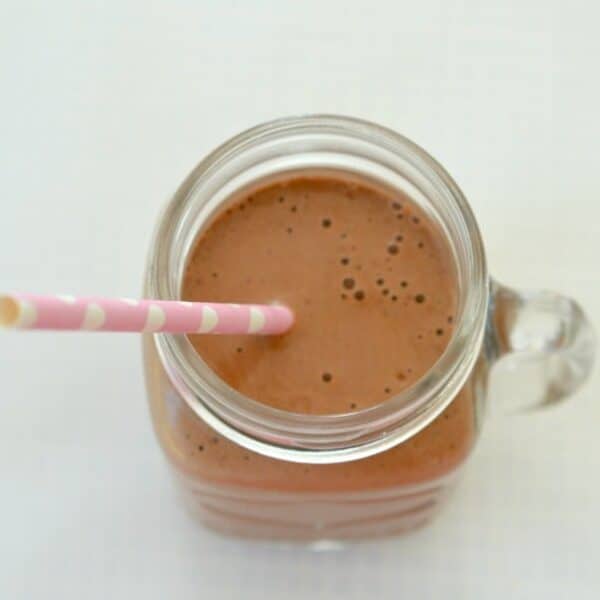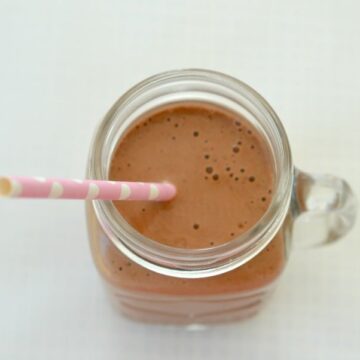 Ingredients
1

teaspoon

of cacao powder

1

teaspoon

of chia seeds

1

teaspoon

of honey

1

tablespoon

of rolled oats

1

frozen banana

4

ice cubes

230

g

of milk

(your choice)
Instructions
Slice the frozen banana into 2 cm pieces.

Add all of the ingredients to your Thermomix bowl and blitz for 1 minute and 30 seconds on speed 9.

Pour into a glass and enjoy immediately