These Thermomix Cauliflower Nuggets are super easy to make and are a great alternative to traditional nuggets.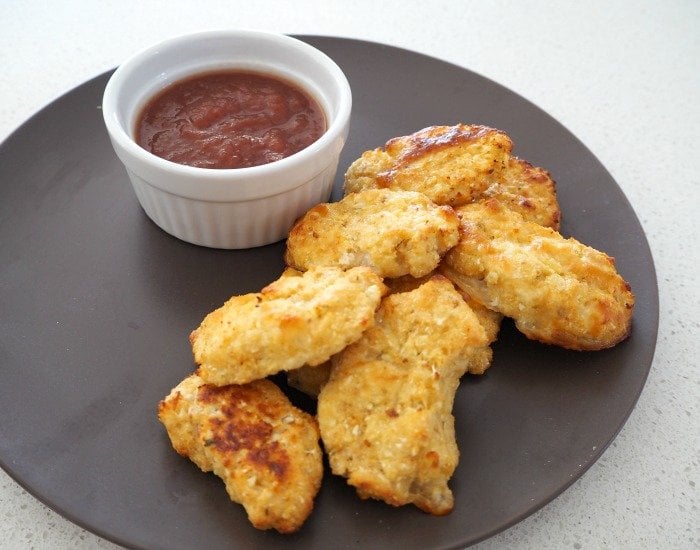 I've been making the most of the low price of Cauliflower lately (just $1.98 each last week at our local fruit and veg shop!) and have been going a little crazy coming up with all kinds of Cauliflower recipes (like these yummy Cauliflower, Cheese and Bacon Fritters!) with the view of enjoying this great veggie while it's in season and also stocking up my freezer!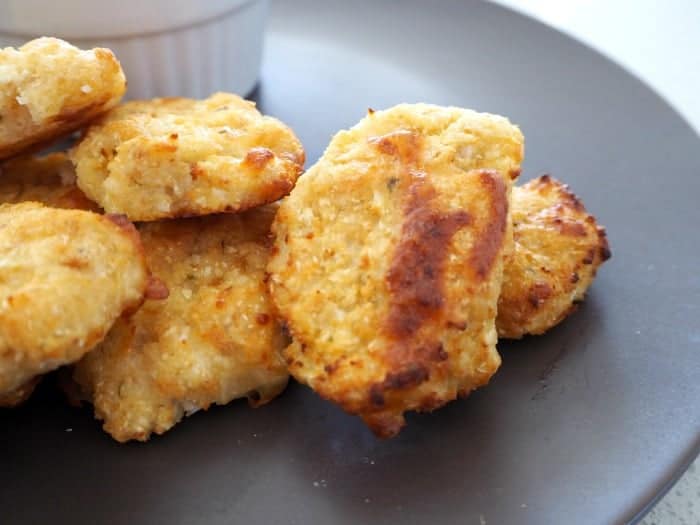 These Thermomix Cauliflower Nuggets are one of my favourite recipes by far as both of my kids just love them (and are naive enough to believe they are 'special' chicken nuggets!!), they make a big batch and I can freeze any leftovers - winning!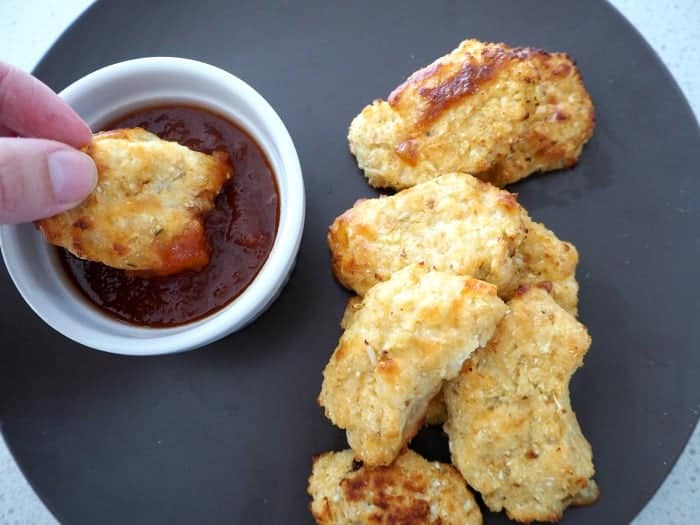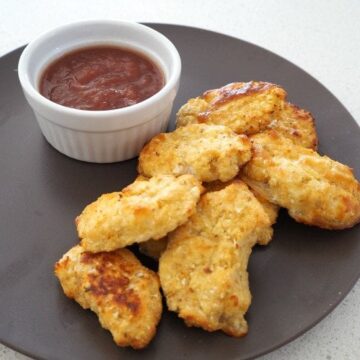 Ingredients
600

g

of cauliflower

1

egg

½

cup

of breadcrumbs

½

teaspoon

of onion flakes

100

g

of tasty cheese

30

g

of mozzarella cheese

20

g

of parmesan cheese

salt and pepper

olive oil spray - optional
Instructions
Place the cheeses into your Thermomix bowl (cut into cubes no more than 3cm big) and blitz for 8 seconds on speed 9 to finely grate. Set aside until needed.

Cut the cauliflower into small florets and place into your thermomix bowl. Mix for 7 seconds on speed 7 or until the cauliflower resembles rice.

Add the egg, breadcrumbs, onion flakes,grated cheeses, salt and pepper to the Thermomix bowl with the cauliflower and blitz for 15 seconds on speed 5. You will need to use your spatula to push down the mixture.

Scrape down the sides and blitz for a further 15 seconds on speed 5 or until combined.

Use a dessert spoon to scoop up the mixture and shape it with your hands to form a 'nugget' shape. Place the Cauliflower and Cheese Nuggets onto your prepared baking tray and repeat until all the mixture has been used.

Give your Cauliflower and Cheese Nuggets a light spray with olive oil (optional) before placing them into your oven to bake for 10 minutes. Carefully turn them over and cook for a further 5 minutes or until golden.

Serve immediately.