These Thermomix Butterfly Cakes are absolutely perfect for kids parties! They're super quick, easy to make and they look great!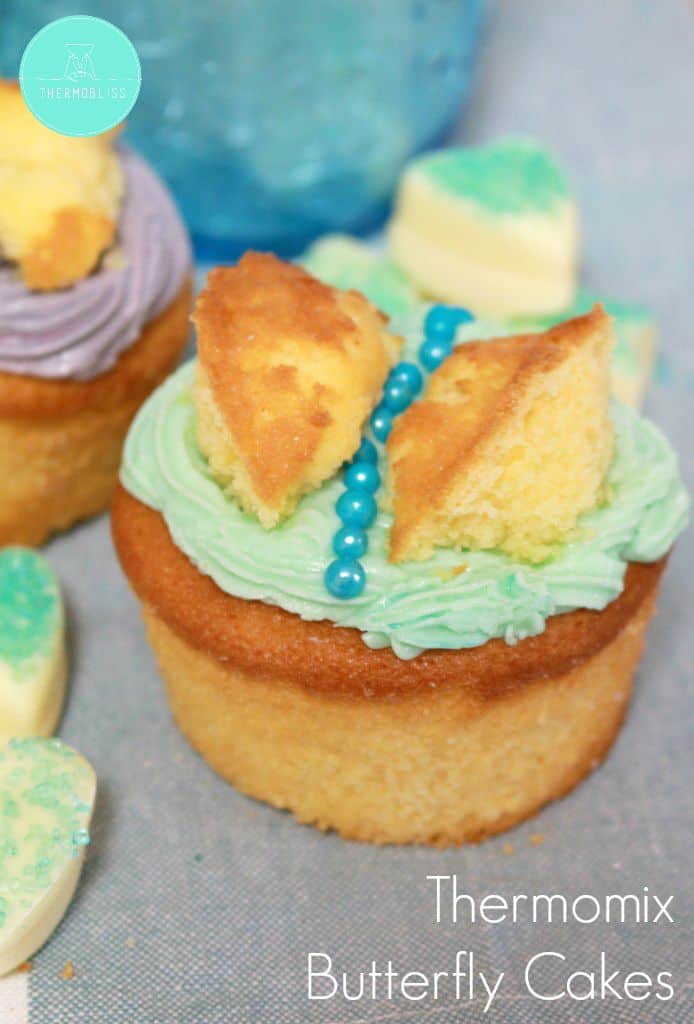 I love that you can easily co-ordinate with any party theme just by changing the colour of the frosting. Or for something a little different, you can always substitute the frosting and edible balls for whipped cream and jam. It's absolutely delicious!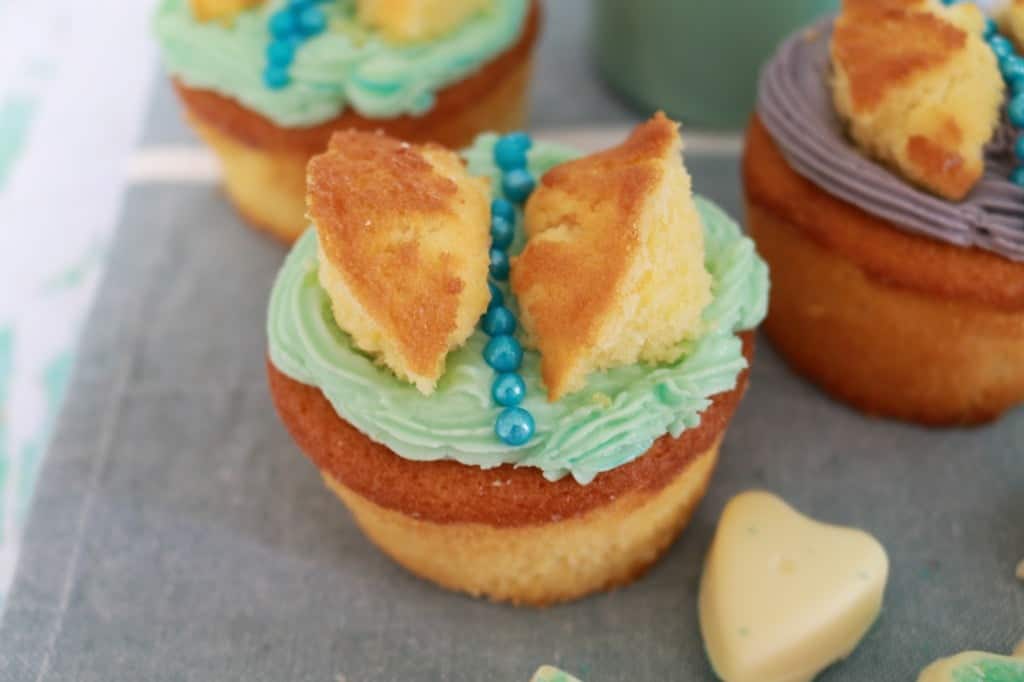 However, you like your Thermomix Butterfly Cakes, just know that they're going to be an absolute hit at your next party!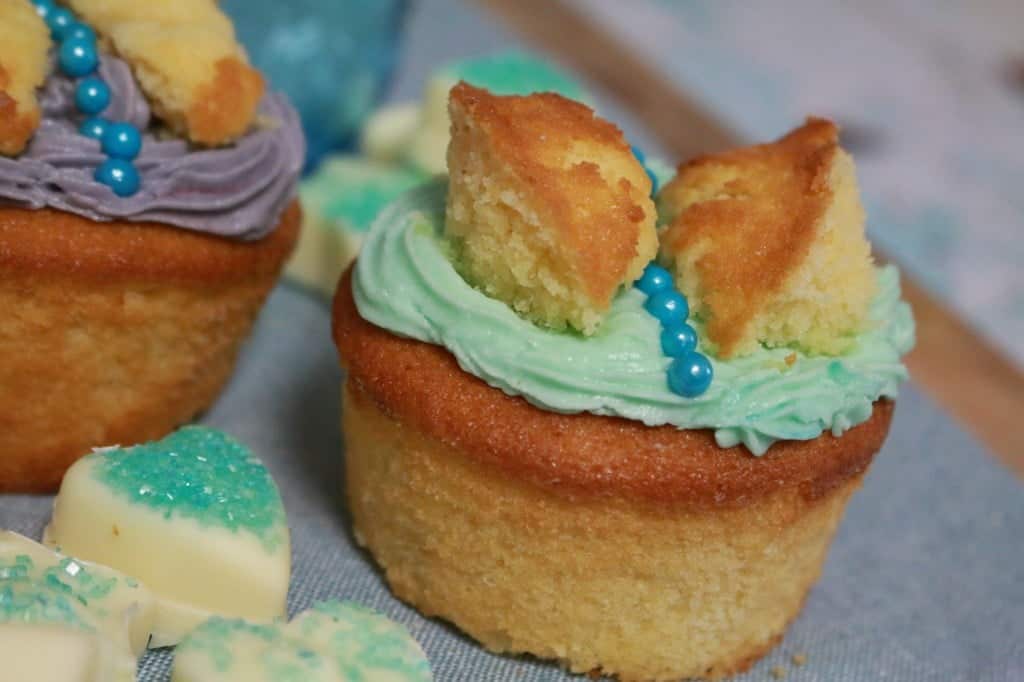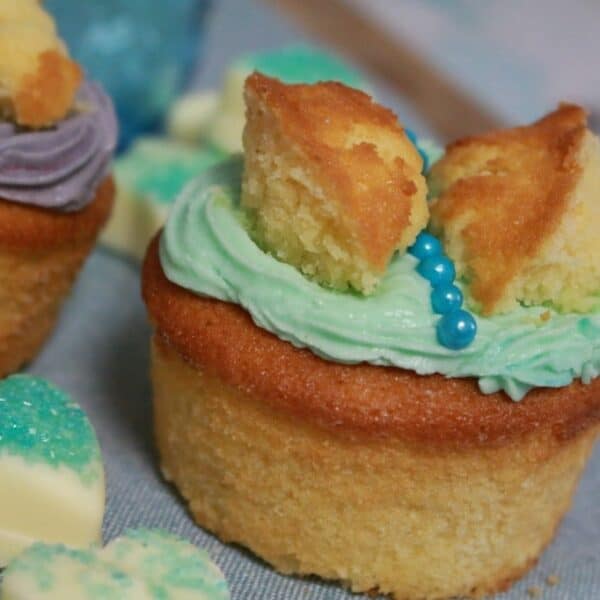 Ingredients
For the cupcakes:

125

g

butter

, softened

½

cup

(120g) caster sugar

2

eggs

, lightly beaten

1 ½

cups

(225g) self-raising flour

½

cup

(125ml) milk

1

teaspoon

vanilla essence

For the frosting:

1

cup

butter

, softened

3 ½

cups

icing sugar

1

teaspoon

milk

1

teaspoon

vanilla extract

Blue and purple food colouring
Instructions
To make the cupcakes:

Preheat oven to 180°C.

Line 12 x ½ cup muffin pans with paper cases.

Place the softened butter and sugar into the TM bowl. Mix on Speed 4 for 15 seconds, scrape down the bowl and repeat for a further 15 seconds.

Reduce to Speed 1 and add the eggs through the MC hole.

Add the milk and vanilla essence and increase to Speed 4 for 20 seconds.

Add flour and mix on Speed 4 for 20 seconds.

Divide evenly between patty cases.

Bake for 12-15 minutes or until golden brown.

Leave to cool.

Cut a circle from the top of each cake, then cut the circle in half.

To make the buttercream frosting:

Place the butter, icing sugar, milk and vanilla extract into the TM bowl and mix on Speed 4 for 40 seconds.

Scrape down sides of bowl.

Insert the butterfly and mix for a further 40 seconds, Speed 3.

Divide frosting into two bowls.

Place one drop of blue food colouring into one bowl and mix well to combine.

Place one drop of purple food colouring into the other bow and mix well to combine (if you don't have purple food colouring - just add one drop of red and one drop of blue).

Place pale blue frosting into a piping bag and pipe onto 6 of the cupcakes.

Place the butterfly wings on a slight angle on top of the frosting.

Add the edible balls down the middle.

Repeat with the pale purple food colouring on the remaining 6 cupcakes.

Serve.