I'm sure by now you've realised that here at ThermoBliss we really, really like our sweet treats! Give me a piece of cake, a cookie or slice any day. And two of my very favourite things are chocolate brownies and cookies. So when I realised that I hadn't yet converted my brownie cookie recipe to the Thermomix, I knew exactly what I needed to do!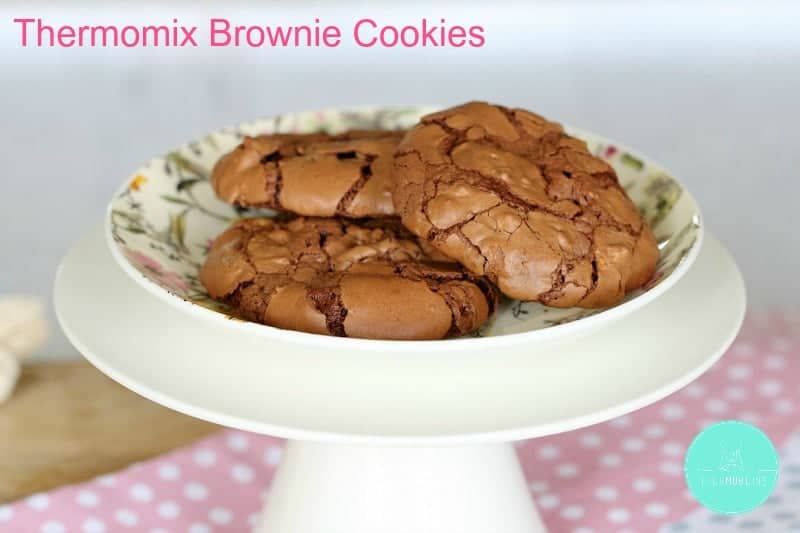 These little babies are absolutely delicious. In fact, I would go so far as to say that these Thermomix Brownie Cookies are up there as one of my very favourite cookies (and that's really saying something). They're as good as my 'go-to' chocolate chip cookies and the ANZAC biscuit recipe I've been using forever!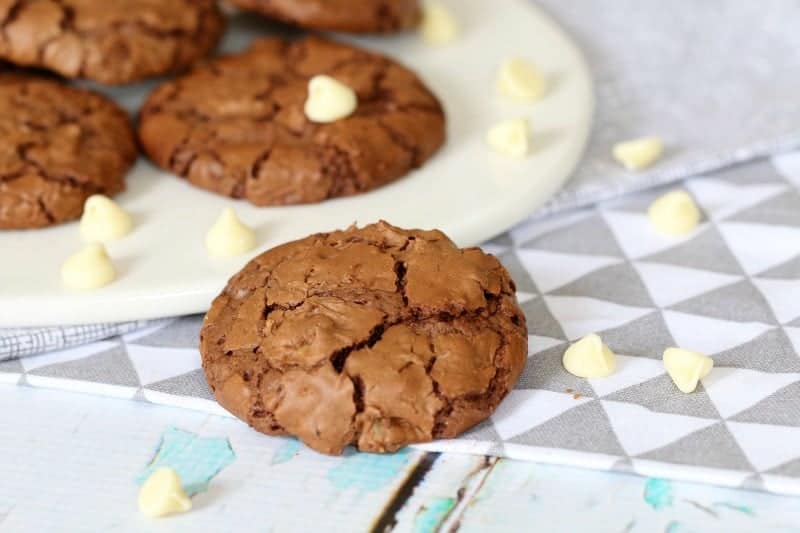 Yep, these little brownie cookies have that same crinkly top as a chocolate brownie. They're crispy on the outside, but soft and fudgy on the inside. It does not get any better than that my friends!! Best of all, you can pop in any add-ins you like. I usually use peanuts or chocolate chips, but you could get totally creative and come up with some new delicious add-ins (I'm thinking M&Ms would be good!).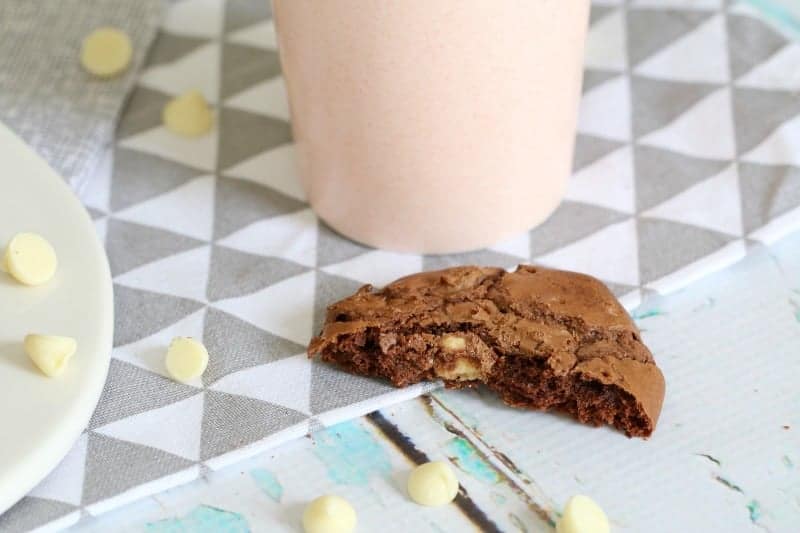 Enjoy xx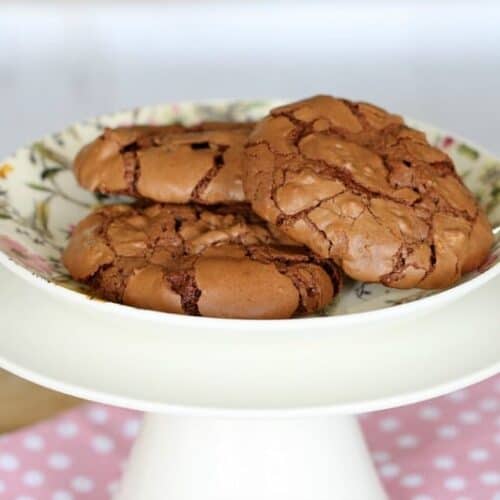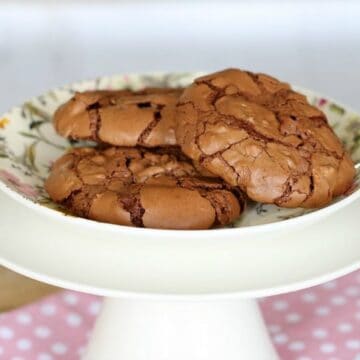 Thermomix Brownie Cookies
Thermomix Chocolate Brownie Cookies.... yum!
Print
Pin
Rate
Ingredients
115

g

butter

roughly chopped

300

g

dark chocolate melts

120

g

plain flour

(¾ cup)

½

tsp

baking powder

½

tsp

salt

3

eggs

220

g

caster sugar

(1 cup)

2

tbs

cocoa powder

2

tsp

vanilla extract

165

g

chocolate chips / peanuts, or whatever you like!

(¾ cup)
Instructions
Preheat oven to 180 degrees celsius.

Line 2 flat cookie baking trays with baking paper and set aside until needed.

Place the chopped butter and chocolate melts into the Thermomix bowl.

Melt for 3 minutes, 80 degrees, Speed 2 or until melted. You may need to scrape down the sides of the bowl partway through.

Remove melted chocolate and butter mixture and set aside.

Insert the butterfly - you don't need to clean the bowl!

Place a bowl on the Thermomix lid and weigh the plain flour into it. Add the baking powder and salt and set the bowl aside till needed.

Place the eggs, caster sugar, cocoa powder and vanilla extract into the Thermomix bowl and mix for 2 minutes, Speed 4.

Without setting the timer, mix on Speed 1 and slowly add the melted chocolate mixture to the egg mixture through the MC hole.

Increase to Speed 3 for 20 seconds.

Reduce to Speed 1 and add the salt, baking powder and plain flour through the MC hole.

Add the chocolate chips / peanuts (or whatever add-ins you like) and fold through with a spatula.

At this stage the mixture will be very thin (almost like a cake batter).

Place tablespoonfuls of the mixture onto the prepared trays.

The cookies will spread so make sure you leave a 3-4cm gap between each cookie.

Bake for 12 minutes.

Remove from the oven and leave on the baking trays for a further 10 minutes (they will continue to cook).

Use a flat spatula to transfer the cookies to a wire rack to cool completely.