I'm a massive fan of making my own granola. Most Sundays I make a big batch ready for the week ahead (that's about the only thing that I'm organised with!!). And this Thermomix Apricot & Chia Granola is an absolute fave at our house.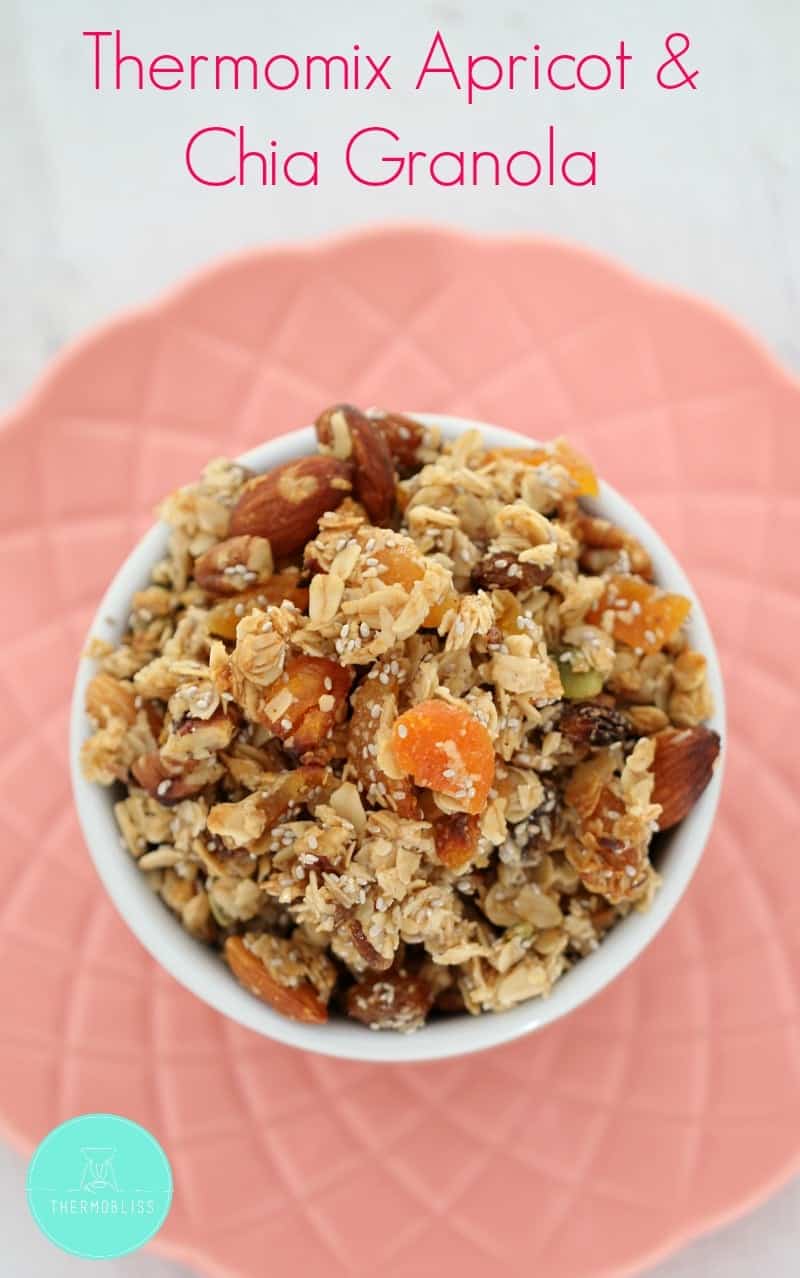 Homemade baked granola will last up to a month when stored in an airtight container in the fridge. But honestly, a batch like this doesn't even last a week in our house!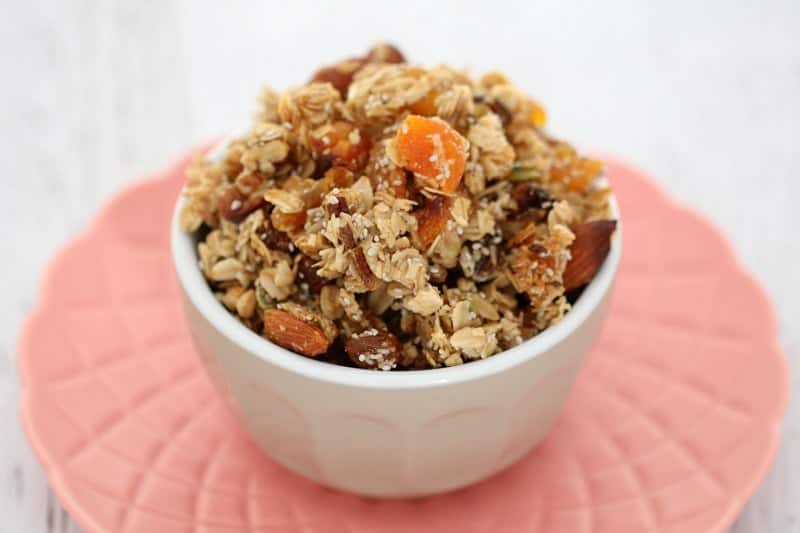 You can serve this with some greek yogurt and fresh berries, or add a little milk and sliced banana. Sometimes, I like to just nibble on it during the afternoons (when I'm trying really, really hard to avoid the temptation of a chocolate frog!). You can mix and match with any fruit and nuts you like - I really love pecans and almonds in this particular recipe as they go so well with the dried apricots - but it's totally up to you!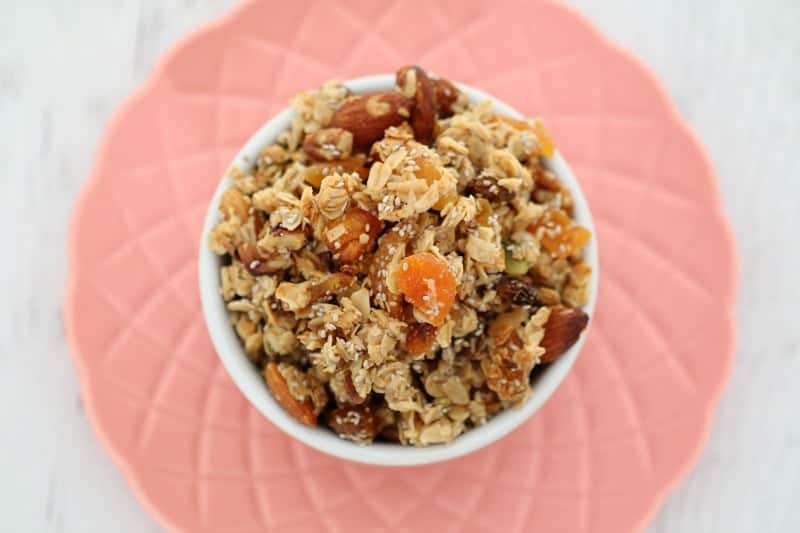 Enjoy!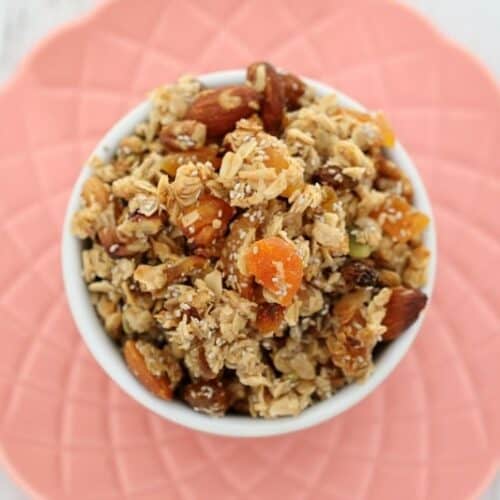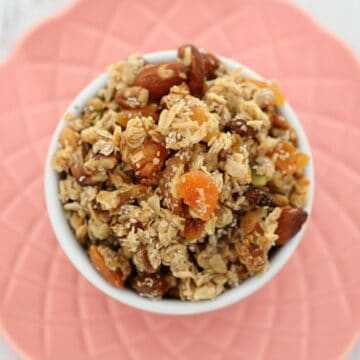 Ingredients
1

cup

chopped nuts

(pecans, almonds etc)

⅓

cup

(70g when melted) melted coconut oil

⅓

cup

(65g) packed brown sugar

¼

cup

(85g) rice malt syrup (or honey)

4

cups

(360g) rolled oats

½

cup

chopped dried apricots

¼

cup

extra dried fruit - optional

(sultanas, dates etc)

2

tbs

chia seeds
Instructions
Preheat oven to 150 degrees celsius and line a baking tray with baking paper. Set aside.

Place the nuts into the TM bowl and press Turbo 3 times. Remove the nuts and set aside in a separate bowl.

Add the melted coconut oil, brown sugar and rice malt syrup to the TM bowl and mix for 2 minutes, Speed 2, 100 degrees.

Scrape down the sides of the bowl and repeat for a further 2 minutes, Speed 2, 100 degrees.

Add the rolled oats, nuts, dried fruit and chia seeds and mix for 20-30 seconds on Reverse, Speed 2.

Place the granola mixture into the prepared tin and bake for 25-30 minutes or until lightly golden brown.

During the cooking time, remove the mixture every 10 minutes and stir well.

Remove the granola from the oven and set aside to cool completely. As it sets, it will harden up.

Break the granola into clusters.

*The granola can be kept in an airtight container at room temperature for up to 3 weeks.
Notes
Please note that the granola will not go crunchy in the oven. It will only go crunchy once it has completely cooled. By waiting until the granola has cooled completely, you'll be able to break it into clusters. Yum!