Just because Anzac Day isn't until April doesn't mean you have to miss out on making these yummy Thermomix Anzac Biscuits with Almonds now!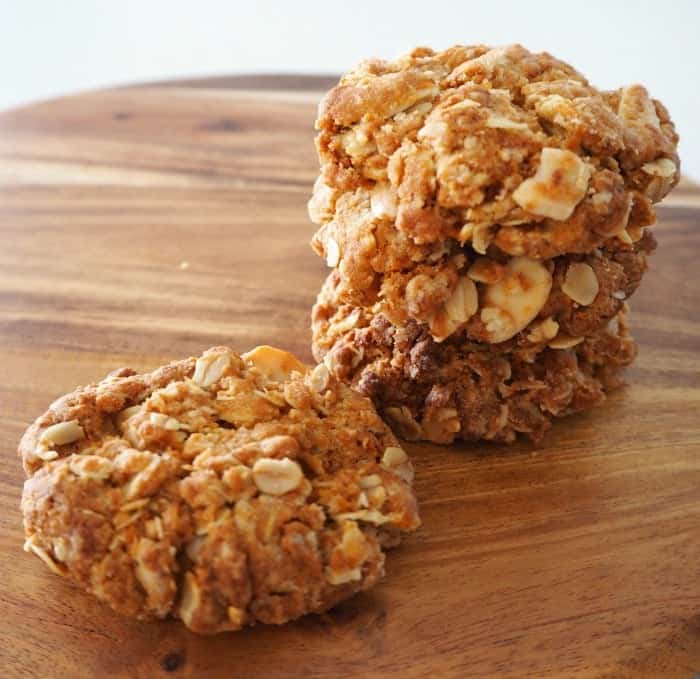 If you like traditional Anzac Biscuits (and who doesn't!!!) you are join to LOVE these Thermomix Anzac Biscuits with Almonds and I apologise in advance for not being able to stop yourself from eating just one of them!  These chewy biscuits (just cook for another 2 -3 minutes if you prefer your Anzac Biscuits on the crunchy side) go perfectly with a cup of tea and the kids just love them.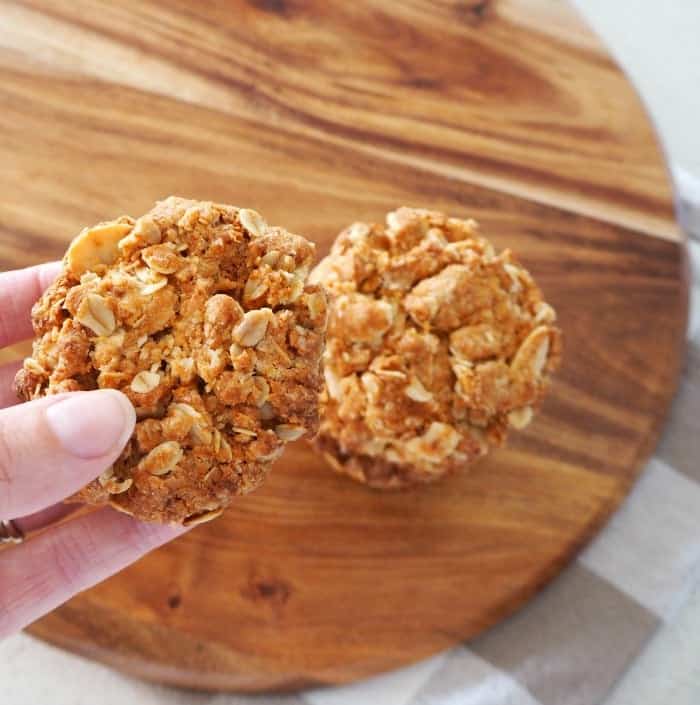 These biscuits are really easy to make and best of all you probably have most of the ingredients already in your pantry - so what are you waiting for?!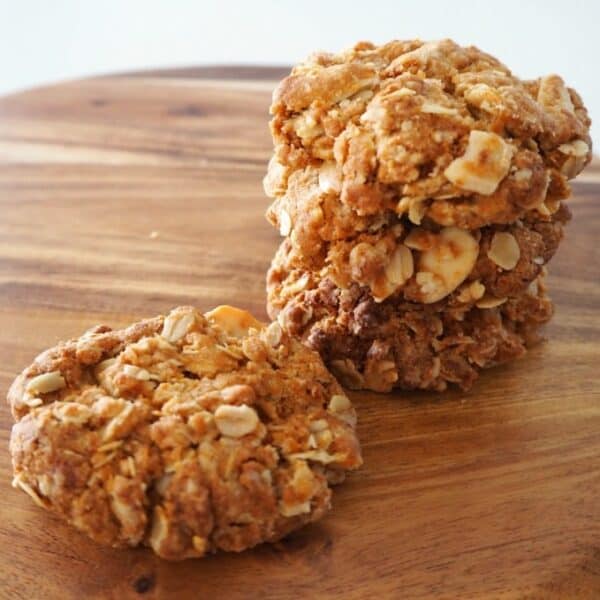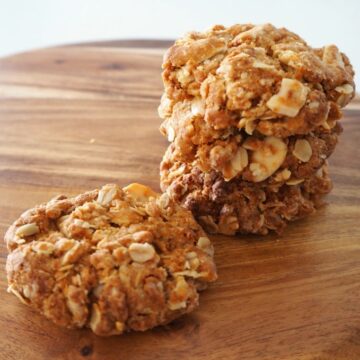 Ingredients
150

g

of plain flour

220

g

of caster sugar

85

g

of desiccated coconut

1

cup

of rolled oats

100

g

of flaked almonds

140

g

butter

1

tablespoon

golden syrup

1

teaspoon

bicarbonate of soda

2

tablespoons

boiling water
Instructions
Preheat your oven to 170 degrees (fan forced) and line two trays with baking paper.

Place the butter and golden syrup into your Thermomix bowl and cook for 2 minutes on 60 degrees, speed 2 or until the butter has melted and the ingredients have combined.

Combine the bicarbonate of soda and boiling water in a small bowl and add to the melted butter mixture and mix for 10 seconds on Speed 3.

Add the rolled oats, plain flour, caster sugar and coconut and mix for 25 seconds on speed 2 REVERSE or until the mixture has combined.

Add the flaked almonds and carefully stir through with a spoon.

Use a tablespoon to scoop up mixture and roll into balls. Don't worry if your mixture is a little crumbly, just squeeze it together and it will come together when baking. Place on the tray and flatten slightly

Bake for approximately 18 minutes, or until the biscuits have turned a dark golden colour. If you prefer a crispy biscuit, cook for 20 minutes – I like my biscuits to still be a little chewy in the middle.

Carefully remove your Almond Anzac Biscuits from the oven and cool them on the baking trays for 10 minutes before carefully transferring to a wire tray to cool completely.