Now that winter is almost here I've started craving warm and hearty foods like soups, casseroles and bakes.  I'm pretty sure that I'm not the only one who feels this way, so I decided to put together a collection of five yummy Thermomix soup recipes that your entire family will love!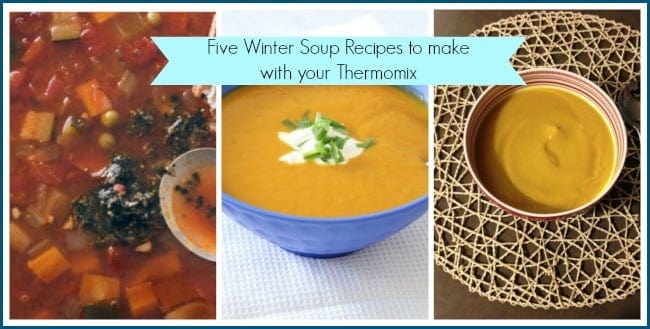 Minestrone Soup is hands down my favourite flavoured soup to eat and make and I can't wait to try this recipe from the very clever Bele from Blah Blah Magazine.
For something a little different you just have to try Lucy's Sweet Potato, Lime and Coconut Soup.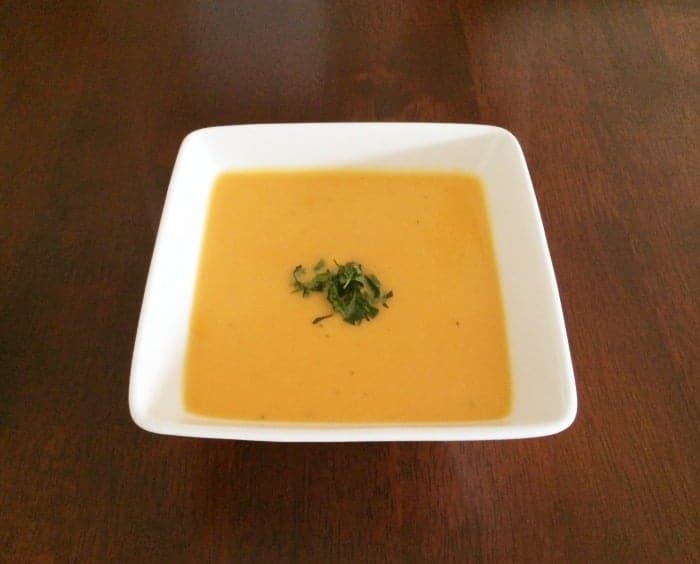 You can't go wrong with a Classic Pumpkin Soup recipe and this one just looks amazing.
Cauliflower is such a popular ingredient at the moment and I think adding it to create this Spiced Pumpkin and Cauliflower Soup is such a brilliant idea.
Vegetable Soup is always popular in our house and you should really try this yummy Vegetable Soup recipe!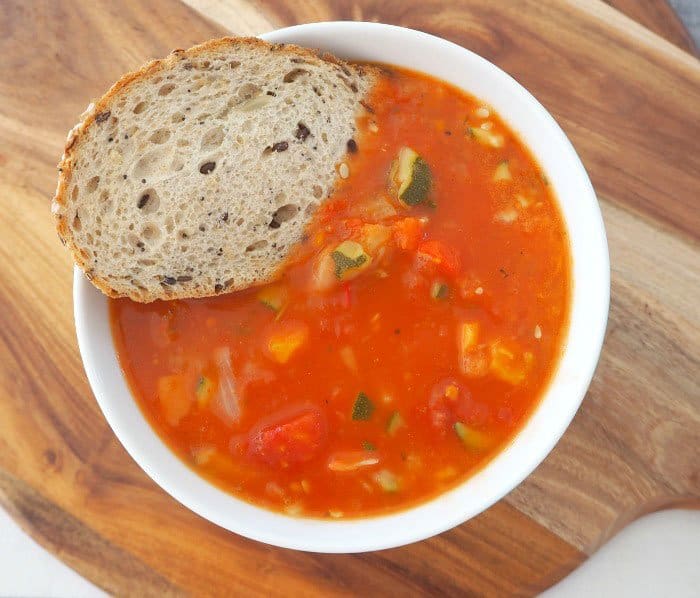 And of course no serve of soup would be complete without a slice of crusty bread to go with it! Get Lucy's yummy Turkish Pide recipe here.
What's your favourite Soup recipe?