Whenever I make a batch of sausage rolls, I always have the intention of freezing them for quick and easy lunches during the week. The only problem is that they rarely make it that far!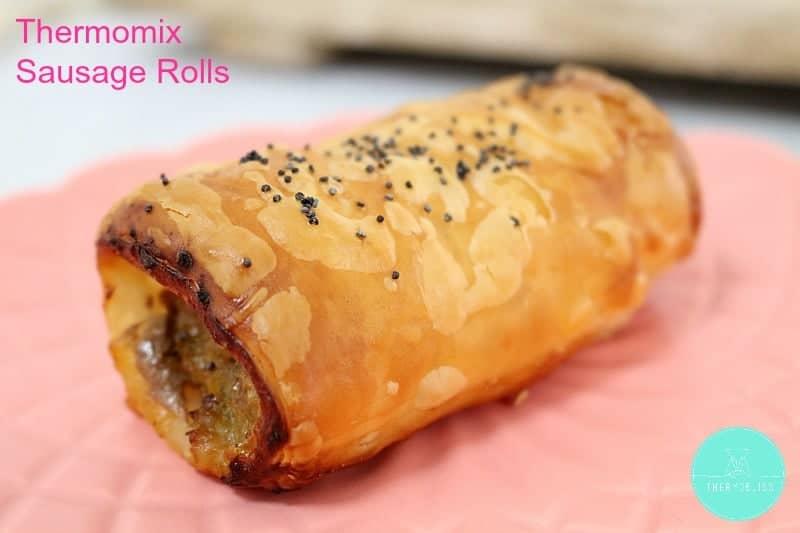 There is nothing better than a homemade sausage roll straight out of the oven. Mmm… yum! Anyway, I thought it was about time that I converted my favourite sausage roll recipe to the Thermomix. This is super easy and just as yummy. My simple sausage rolls are made with a combination of pork and sausage mince… oh and there's a few sneaky veggies hiding in there too.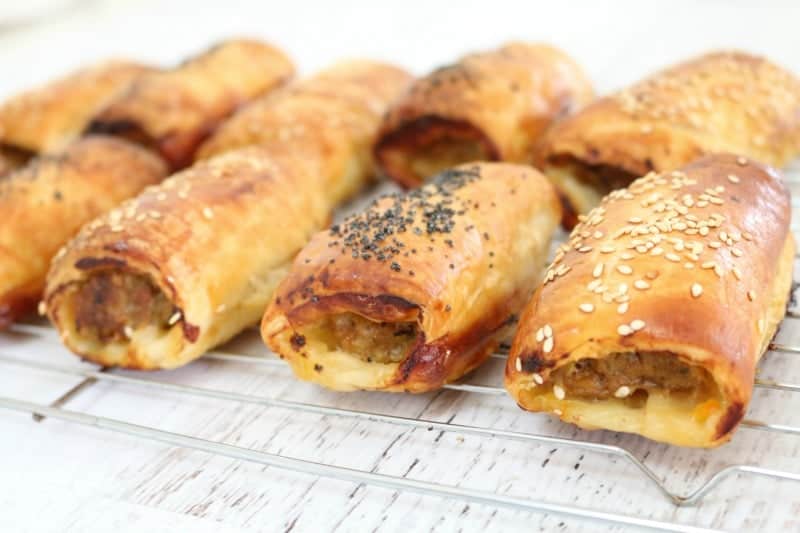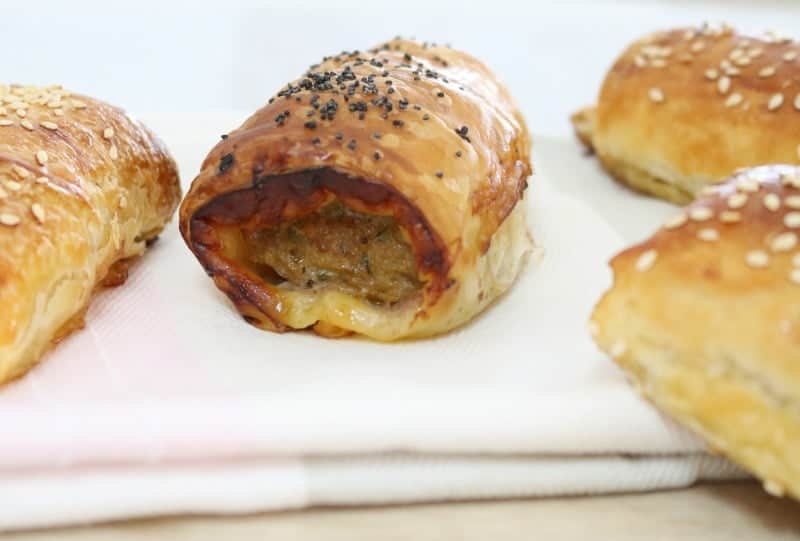 Enjoy!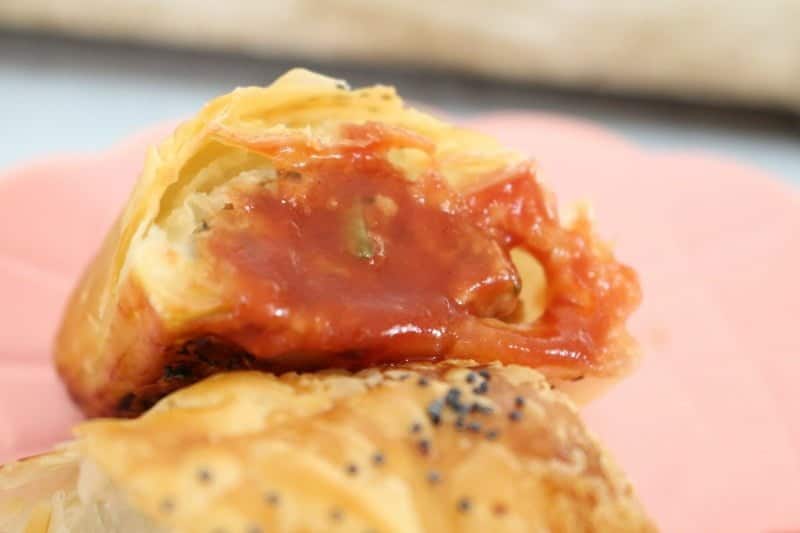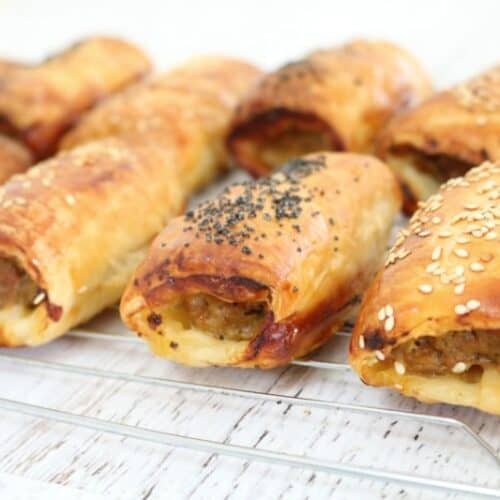 Ingredients
4

sheets puff pastry

, defrosted

500

g

pork mince

(beef, lamb, chicken or veal can also be used)

500

g

sausage mince

1

brown onion

, chopped finely

1

carrot

, grated

1

zucchini

, grated

1

clove

garlic

, crushed (or 1 tsp minced garlic)

1½

tablespoons

tomato sauce

¼

cup

Worcestershire sauce

1

tablespoon

milk

1

egg

Sesame seeds or black poppy seeds to sprinkle
Instructions
Preheat oven to 220 degrees celsius (or 200 degrees if using fan-forced).

Place carrot, zucchini and onion into the TM bowl.

Press Turbo until the mixture is finely grated (you may need to scrape down the sides of the bowl).

Place the grated vegetables into a strainer and squeeze out any excess liquid.

Add the sausage mince, pork mince, garlic, grated vegetables, tomato sauce and Worcestershire sauce to the TM bowl.

Mix on Reverse Speed 5 for 15 seconds or until completely combined.

Cut one sheet of defrosted puff pastry in half.

Whisk the egg and milk together.

Using a pastry brush, lightly brush the egg mixture down one long side of each pastry half.

Place 1/8 of the sausage mixture in a long thin line down the opposite side.

Roll the sausage rolls into a long thin roll.

Make sure the joined pastry seam is facing down.

Cut each roll into 3 pieces.

Brush lightly with the egg mixture.

Sprinkle with sesame seeds or black poppy seeds.

Place the sausage rolls onto non-stick baking trays.

Cook in the oven for 25-30 minutes or until the pastry is golden and puffed and the mixture is cooked through.

*For sausage rolls with crispy bases I find it best to place the sausage rolls directly onto non-stick baking trays. However, if you're worried about your sausage rolls sticking to the baking trays, you can place baking paper down first. Please note that if you do choose to use baking paper, the bottom of your sausage rolls may not become crispy due to the excess liquid that will sit on the baking paper from the sausage rolls as they cook. If this is the case, add fresh baking paper halfway through cooking or drain any liquid off the baking paper and turn the sausage rolls over.