Hands up who loves Nutella?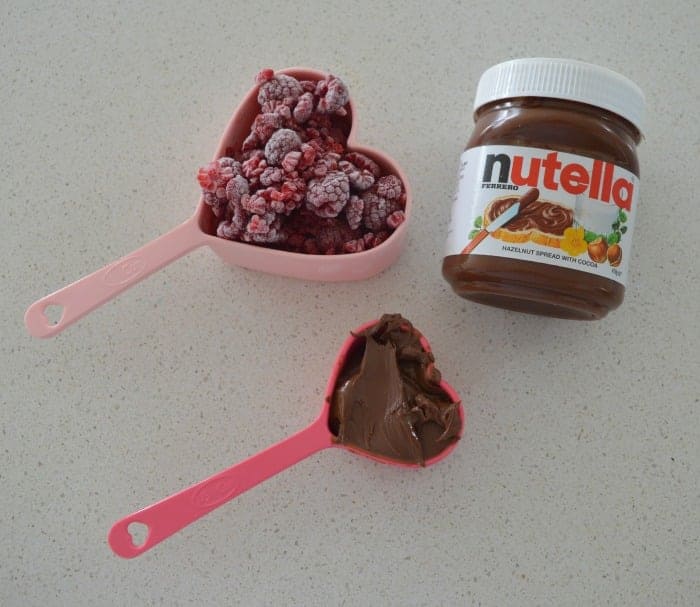 Just as I thought! I actually think you would be hard pressed to find someone who wasn't a fan of this delicious hazelnut treat.  With that in mind, it only made sense to use this awesome ingredient in my favourite scroll recipe to create these irresistible Raspberry and Nutella Scrolls.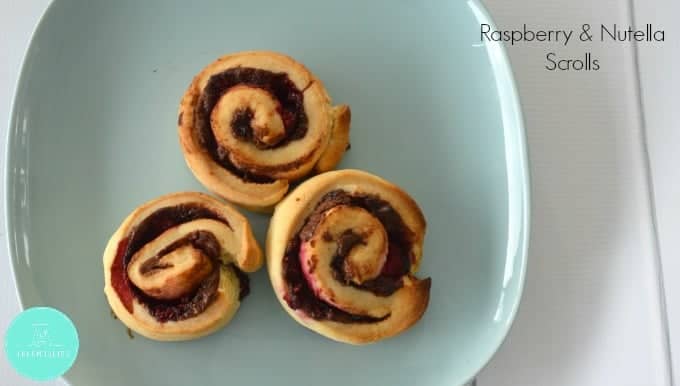 It takes less than an hour (even less than 45mins if you don't have toddlers 'helping'!) to put these delicious sweet treats together and have them in and out of the oven ready to enjoy.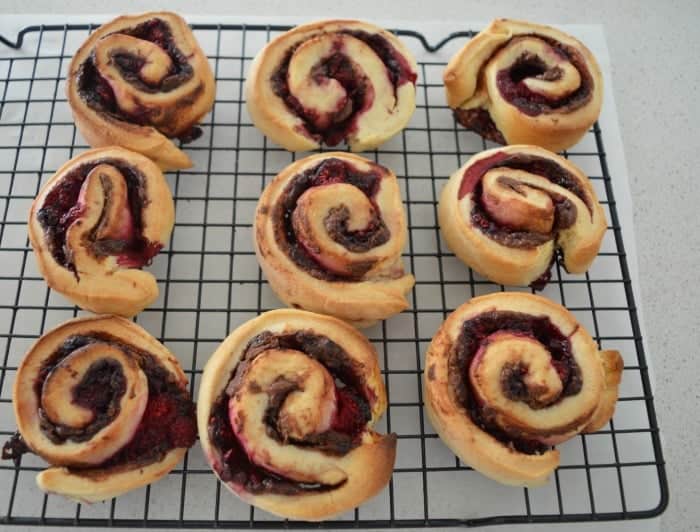 So what are you waiting for?!
Ingredients
2

cups

(300g) of self raising flour + extra to dust

90

g

of butter

½

teaspoon

of salt

⅔

cup

(160ml) of milk

¼

cup

of Nutella - at room temperature

1½

cups

of raspberries - fresh or frozen

Milk to brush edges
Instructions
Preheat your oven to 210 degrees and line a baking tray with baking paper.

Place the flour, butter and salt into the Thermomix bowl and mix for 10 seconds on speed 9 until mixture is the same consistency as bread crumbs.

Add the milk and mix for 7 seconds on speed 4 to combine.

Use the kneading function to knead the dough for 2 minutes.

Turn the dough out onto a floured bench and using a rolling pin, roll the dough out until you have a 30cm x 40cm rectangle.

Spread the nutella over the dough, leaving a 2cm gap around the edges.

Brush one long edge with a little bit of milk.

Scatter the raspberries over the top of the nutella.

Starting at the long side (without milk) carefully roll the dough until enclosed.

Cut into 12 slices – approximately 2cm thick.

Place on a baking tray – make sure to leave enough room for the scrolls to rise.

Bake in oven for 25 minutes or until golden brown on top and cooked through.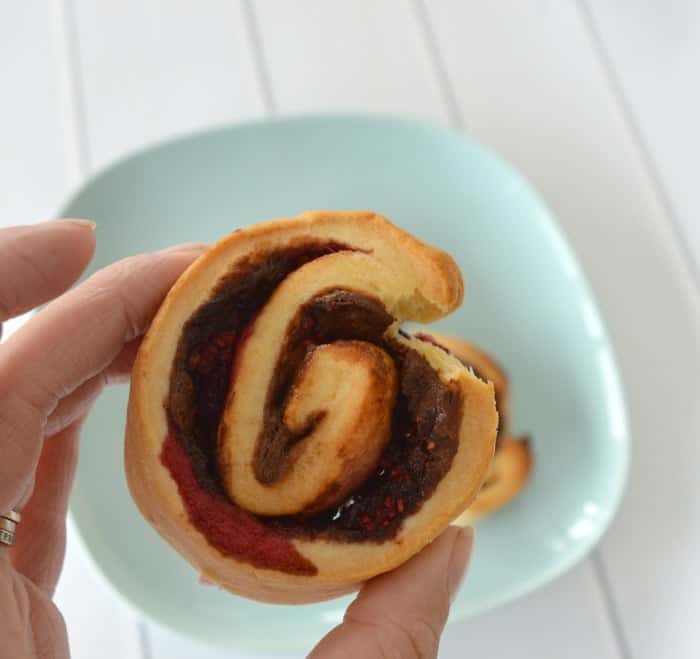 Do you love Nutella too?
What is your favourite Nutella recipe?