Do you know what one of my very favourite things about the Thermomix is? The fact that it makes it so perfectly acceptable to eat ice-cream for breakfast!! Yep, our Healthy Thermomix Choc-Berry 'Nice-Cream' is the yummiest, most deliciously simple breakfast ever.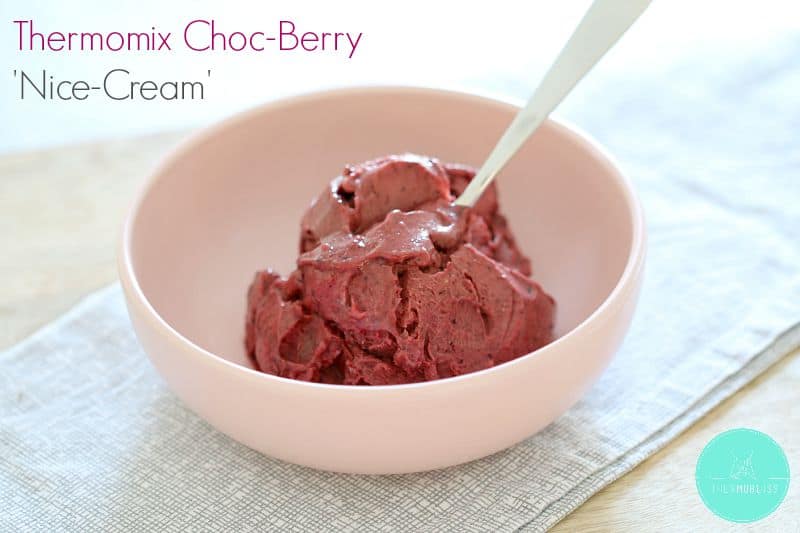 To make this 'nice-cream', all you'll need is a frozen banana, some frozen berries and a tiny bit of cacao (or cocoa) powder. That. Is. It. Seriously!!! This recipe serves one, but you can easily double or triple the recipe if you're feeding a crowd (you'll just need to mix it for slightly longer if you increase the number of serves).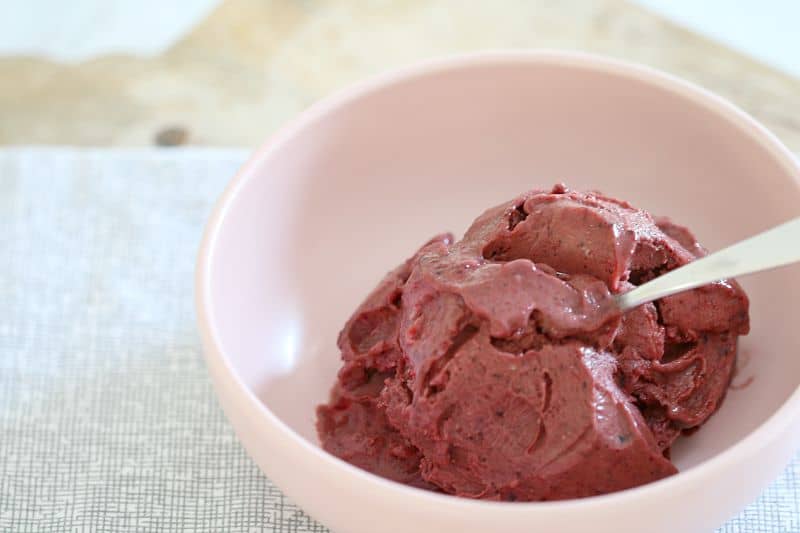 If you're a mega sweet tooth, you might like to add a tiny bit of honey or agave syrup into the mix, but the banana and berries give this healthy 'nice-cream' a subtle sweetness.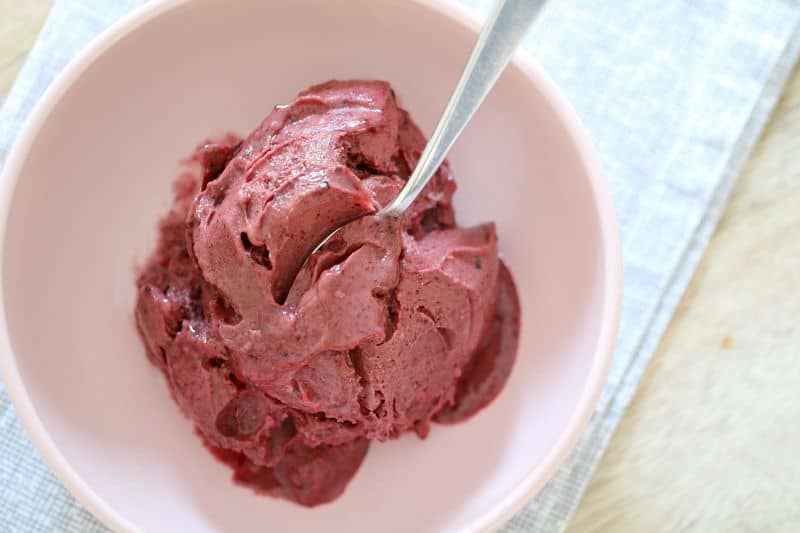 Enjoy!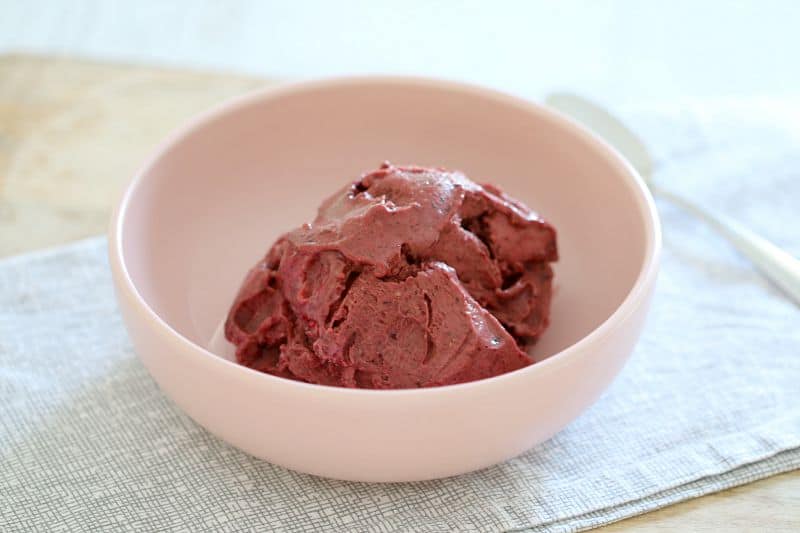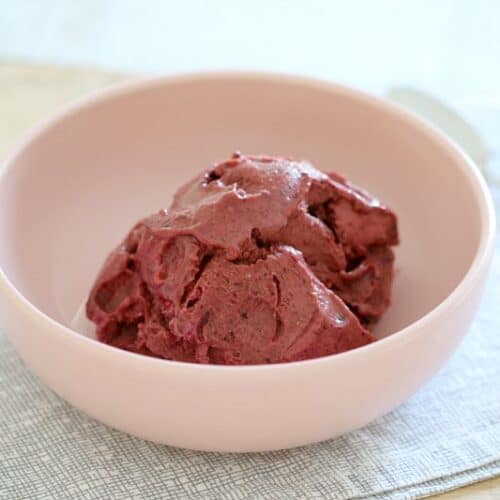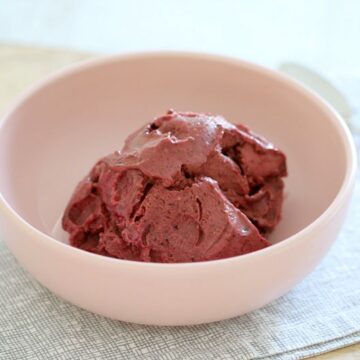 Ingredients
1

frozen banana

½

cup

frozen berries

1

teaspoon

cacao powder

(or cocoa powder)

*1 teaspoon honey

(optional - I personally don't use any)
Instructions
Place all of the ingredients into the TM bowl.

Increase to Speed 8 for 20 seconds.

Scrape down the sides of the bowl.

Repeat for a further 20 seconds.

Scrape down the sides of the bowl and repeat for a further 20 seconds on Speed 8 or until creamy and smooth.