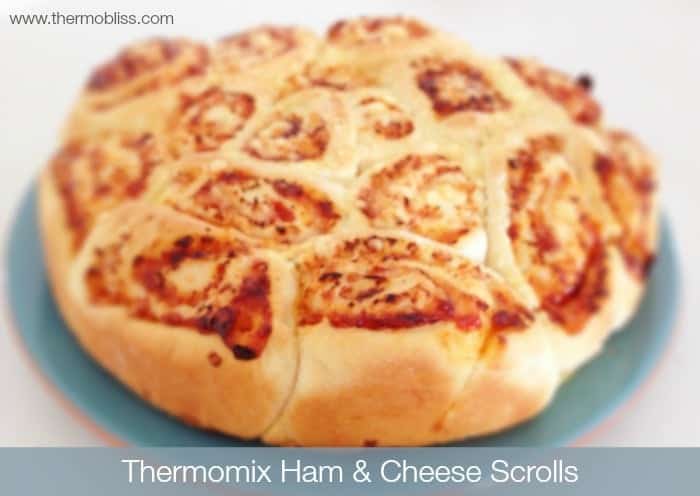 One of the things that excites me most about the Thermomix is it's incredible ability to make the most deliciously tasty scrolls. These Ham & Cheese Scrolls are a firm favourite in our household. They're absolutely delicious straight out of the oven - all warm and toasty, but they're equally as good popped into lunch boxes for a tasty lunch! If you're on a budget (and aren't we all), these scrolls are so cost effective. You could pretty much make a whole batch for the cost of 1 or 2 at the bakery... now that's good value. And anyway, there's no way you can possibly beat the smell of homemade scrolls cooking in the kitchen!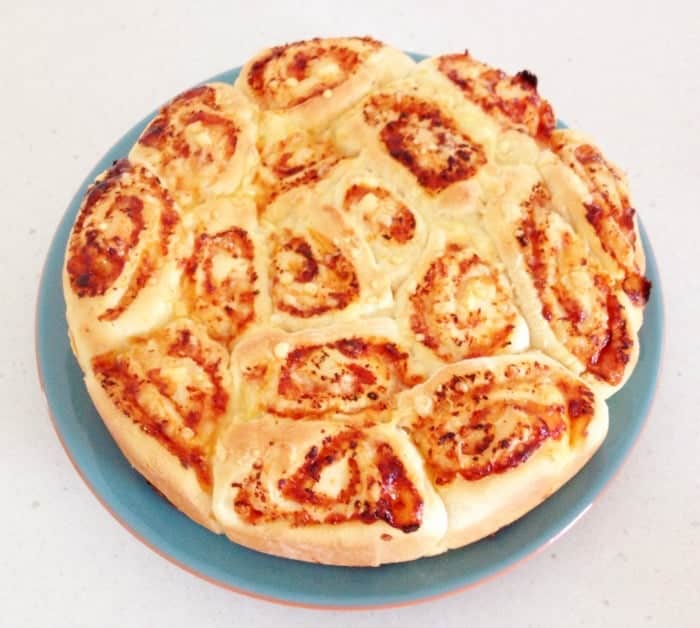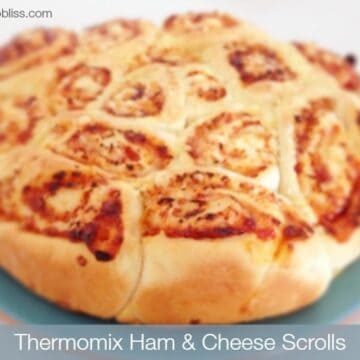 Ingredients
450

g

lukewarm water

1

tbs

dried yeast

(or 40g fresh yeast)

1½

tsp

sea salt

750

g

plain flour

100

g

olive oil

Topping:

200

g

thinly sliced ham

200

g

grated cheese

4-5

tbs

tomato paste
Instructions
Grease a large springform pan and set aside (I also needed a smaller pan for the leftover scrolls).

Place water, yeast, salt, flour and oil into mixing bowl and mix 6 seconds on speed 6 and then knead for 2 minutes.

Transfer dough to a lightly floured board and work into a ball.

Place in a bowl, cover with a tea towel and leave to prove in a warm spot for 30 minutes or until it has doubled in size.

Preheat oven to 200 degrees.

Roll dough into a large rectangle that is 5cm thick.

Spread over the tomato paste.

Add the ham.

Sprinkle over the cheese (leaving a little to add when the scrolls are in the pan).

Roll the rectangle into a long log.

Use dental floss to cut the log into even slices.

Lay the scrolls cut side down into the pan, starting in the middle and moving your way out towards the edges.

Set aside to prove for another 10-15 minutes.

Place in the oven and cook for approximately 20 minutes or until golden on top and hollow when tapped.

Allow to cool a little in the pan before turning out onto a plate.