This Easy Thermomix Moussaka is sure to be a hit with the whole family! Layers of tomato and lamb mince sauce, sliced potatoes and grilled eggplant... all covered with the deliciously cheesy sauce. Talk about YUM!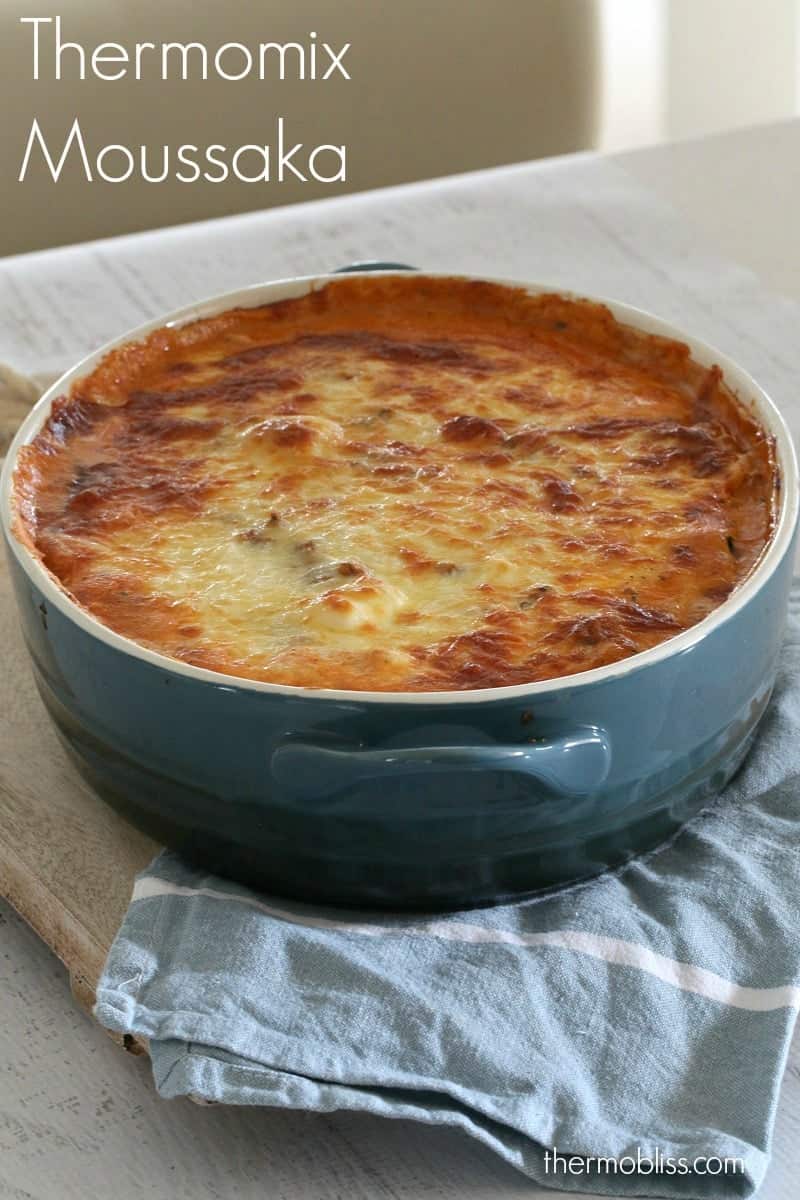 When it comes to comfort food, this Thermomix Moussaka is right up there. It's the perfect meal to make on a cold winters night. Trust me... that oozy-gooey cheesy layer is irresistible!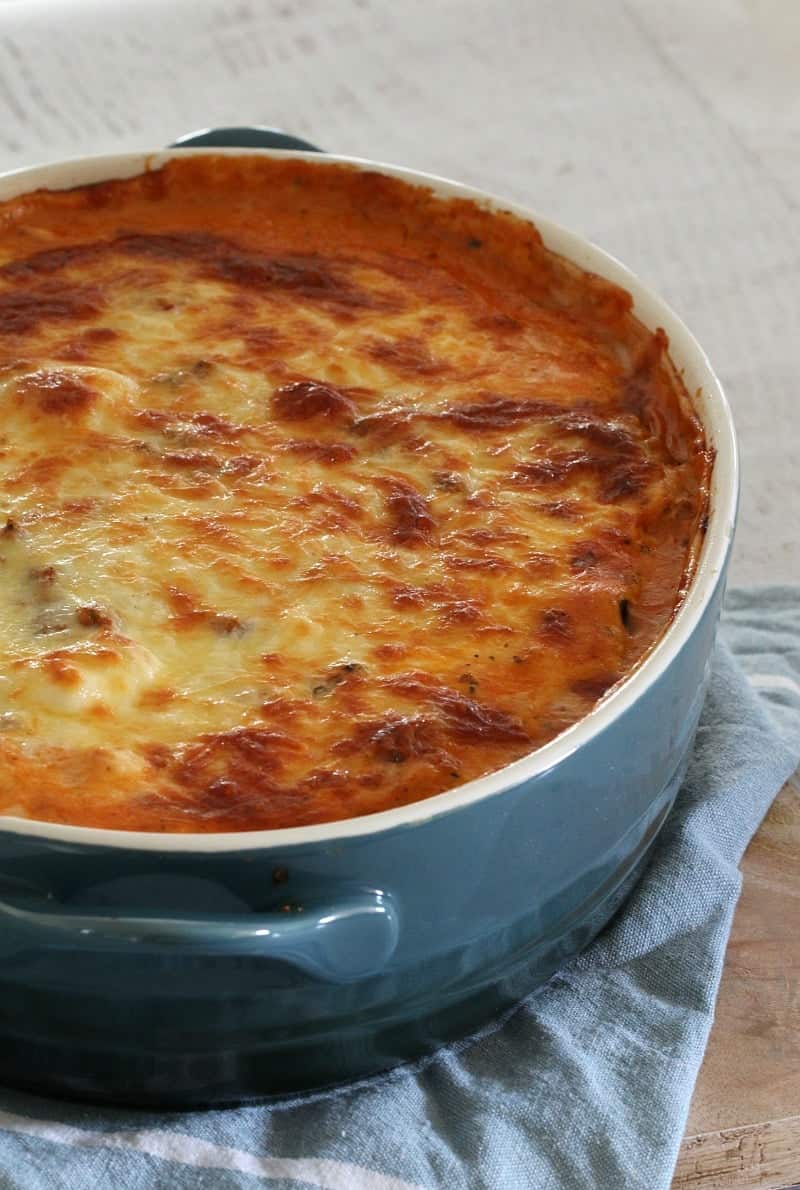 This recipe makes a very large dish of moussaka (perfect if you're feeding a large family!). But if you do happen to have any leftovers, cut them into slices and pop them into the freezer for a 'grab and reheat' weeknight dinner.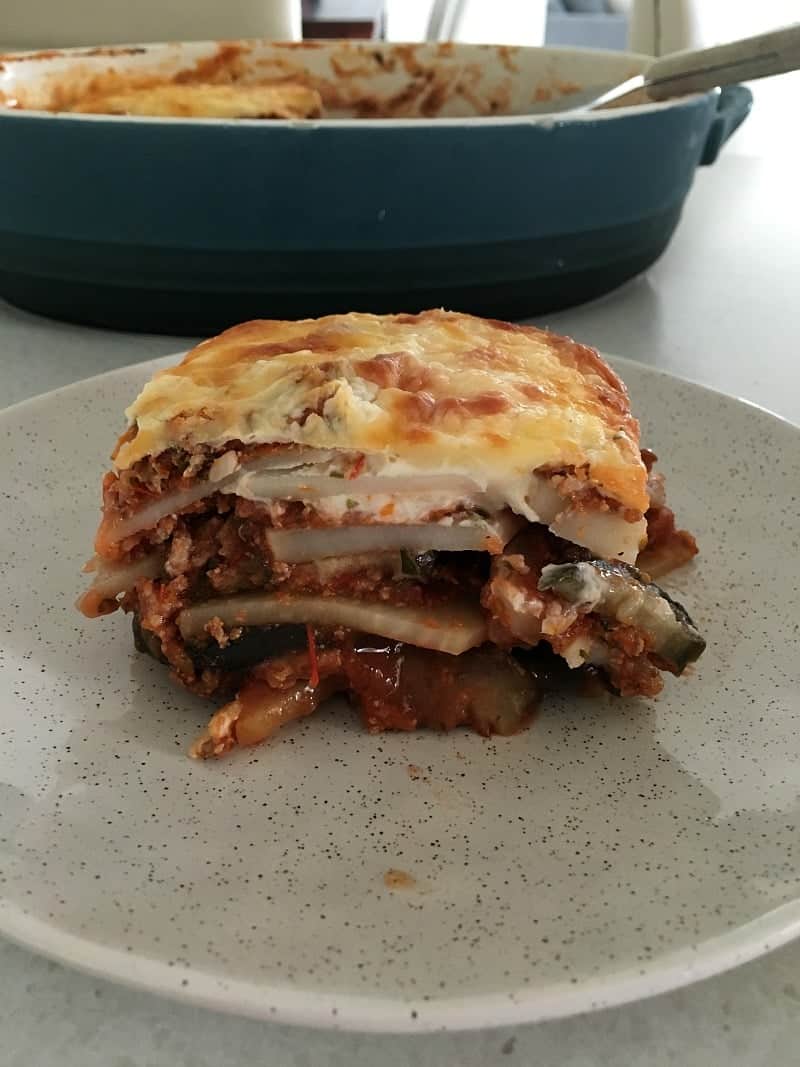 One little word of warning... our Thermomix Moussaka is a bit messy! Don't be worried when you're dishing it up and you've got cheese sauce oozing over the bottom layers - it's only going to make it even more delicious! So embrace the messiness and enjoy our super yummy moussaka!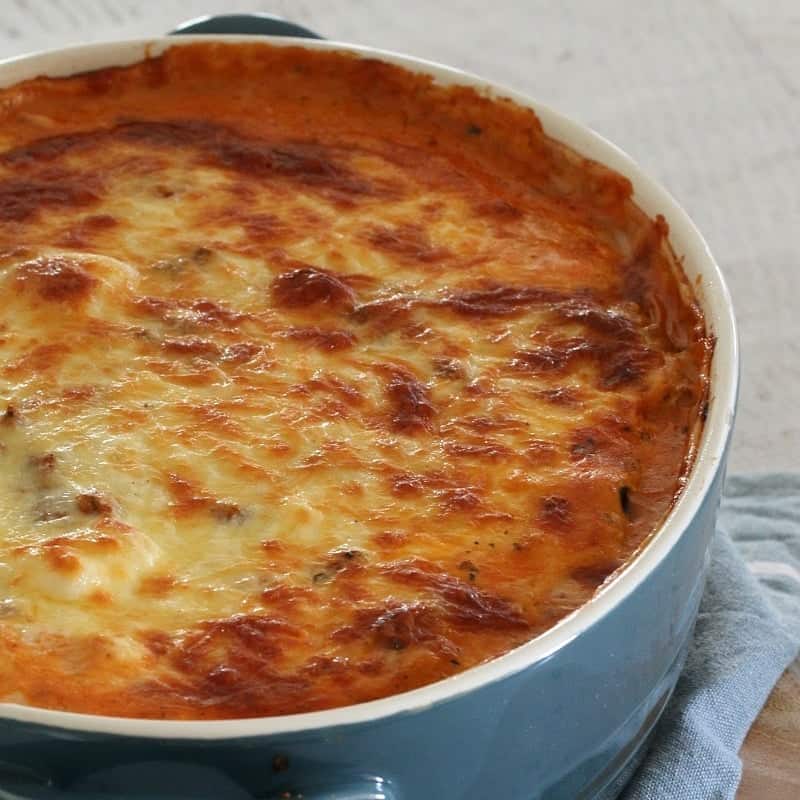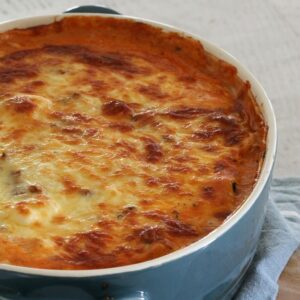 Easy Thermomix Moussaka
A deliciously easy Thermomix Moussaka that the whole family will love!
Print
Pin
Rate
Ingredients
For the tomato / lamb sauce
1

brown onion, halved

1

garlic clove

15

g

olive oil

500

g

lamb mince

2

tbs

parsley leaves

2

teaspoon

oregano leaves

½

teaspoon

cinnamon

500

g

passata or tomato pasta sauce

1

large eggplant, thinly sliced

2

potatoes, thinly sliced
For the cheese sauce
125

g

cheddar cheese

30

g

butter

20

g

plain flour

250

g

milk

½

teaspoon

nutmeg

salt and pepper

¼

cup

mozzarella cheese
Instructions
To make the tomato / lamb sauce
Place the onion and garlic into the Thermomix bowl and chop for 5-7 seconds, Speed 7. Scrape down the sides of the bowl. 

Add olive oil, lamb mince, parsley, oregano and cinnamon and cook for 10 minutes, 100 degrees, REVERSE, Speed 1. 

Add passata and cook for 15-20 minutes, 100 degrees, REVERSE, Speed 1. 

Preheat a grill on high, spray the thinly sliced eggplant with olive oil and and grill for 4-6 minutes or until golden (turn once). 

Preheat oven to 180 degrees celsius (fan-forced). 

Grease a 3 litre casserole dish with olive oil.

Layer the eggplant slices, potato slices and lamb mixture.
To make the cheese sauce
In a clean Thermomix bowl, add the cheddar cheese and blitz for 10 seconds, Speed 10 or until finely grated. 

Add the butter, plain flour, milk, nutmeg, salt and pepper and cook for 7 minutes, 80 degrees, Speed 4. 

Pour the cheese over the top of the layers in the moussaka casserole dish. Sprinkle over the mozzarella cheese and bake for 30-40 minutes or until golden and cooked through (you may need to add a sheet of foil if the cheese is browning too much).