Right now our lemon tree is so full of fruit! It's great to be able to pop outside and grab a few lemons to use. One of my favourite recipes to use up all of those spare lemons, is this easy Date and Lemon Slice. This recipe is a hand-me-down from my Mum's aunty (I'm a huge fan of hand-me-down family recipes!).
I remember making this slice with Mum when I was little, and even thought I didn't like dates very much back then (now I love them!), this slice was still one of my favourites. I think it's because the date flavour is quite subtle, so you don't really notice it too much. I promise you're going to love the combination of the sweet base, with the tangy lemon icing and the delicious little bites of dates.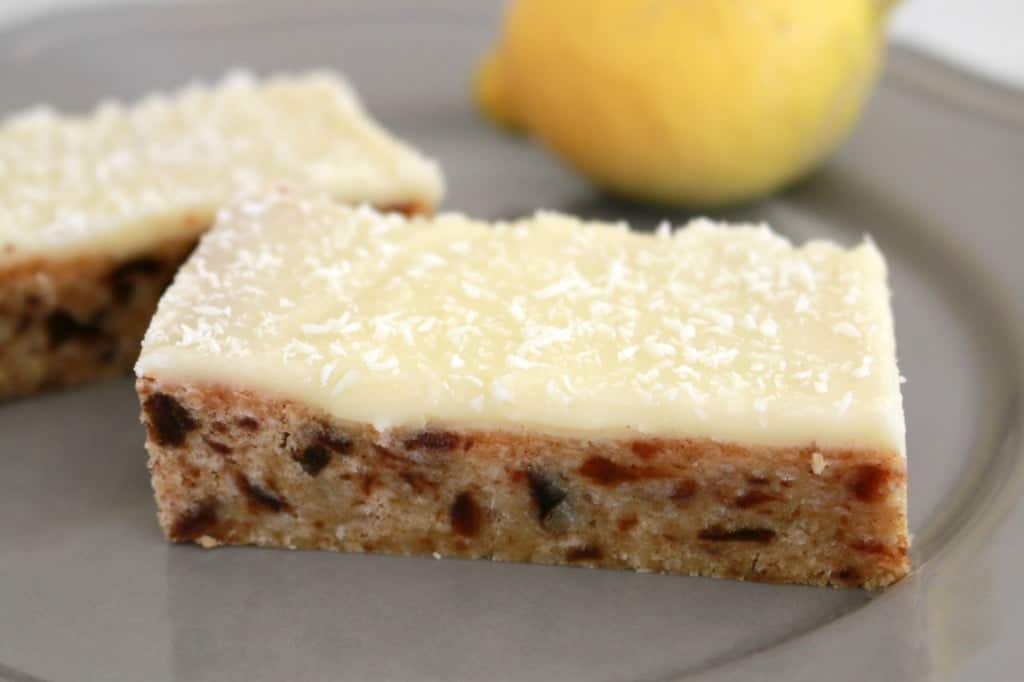 When I got my Thermomix I knew that I needed to convert this recipe! And while it was already a simple recipe, the Thermomix makes it even easier. I know I always say this, but really... how good is the Thermomix!!!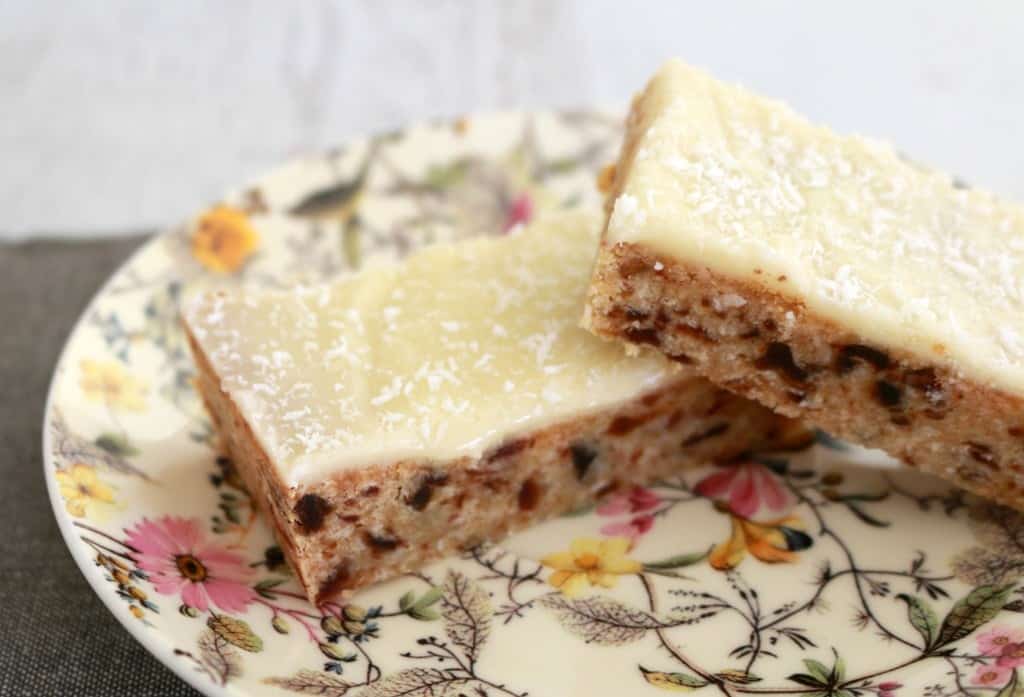 Do you have a lemon tree that's bursting with fruit too? How are you using them all up?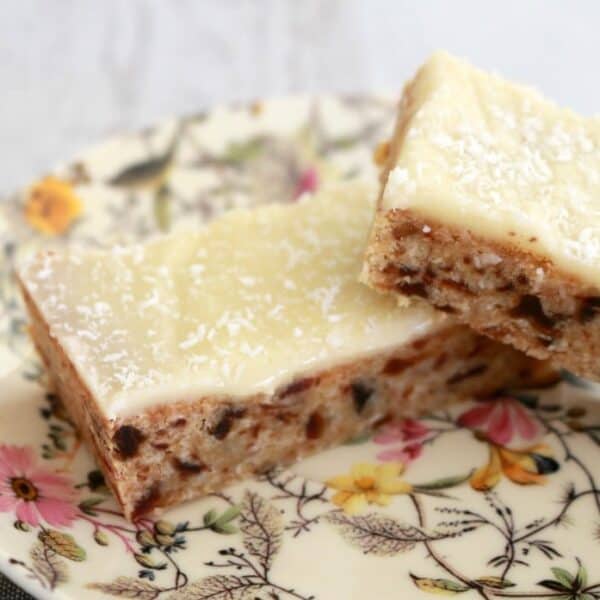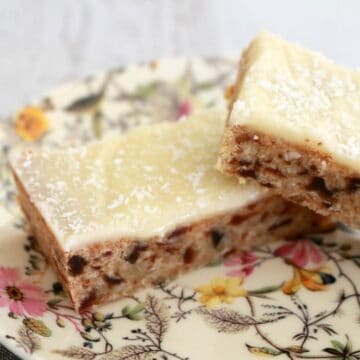 Ingredients
130

g

plain flour

100

g

coconut

175

g

chopped dates

100

g

caster sugar

1

tsp

baking powder

125

g

butter

1

tbs

golden syrup

Icing:

250

g

pure icing sugar

20

g

butter

, softened

2½

tablespoons

lemon juice

Extra coconut for sprinkling

(optional)
Instructions
Preheat oven to 180 degrees (170 if using fan-forced).

Grease and line a square slice tray or sponge roll tin with baking paper.

Weigh dates into TM bowl and roughly chop by pressing Turbo 5-6 times. Set aside.

Melt butter and golden syrup together on 80 degrees, Speed 2, 2-3 minutes (or until melted).

Weigh in dry ingredients (including the dates).

Mix well on Reverse, Speed 2 for 10-15 seconds or until combined.

Press firmly into slice tin.

Place into the oven for 20 minutes or until lightly golden.

To make the lemon icing, sift icing sugar into the TM bowl and add the butter and lemon juice.

Beat on Speed 5 for 30 seconds until smooth and combined (scraping down the sides occasionally).

Spread icing over warm slice.

Stand at room temperature for 30 minutes or until icing has set.

Cut into pieces. Serve.