I'm a big, BIG fan of making homemade foodie Christmas gifts. There really is just nothing nicer than getting a homemade present (and because I'm crafty-challenged, my homemade gifts need to be food!).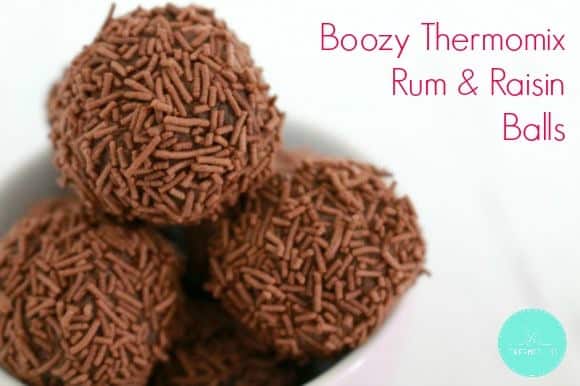 One of my favourite things to make for Chrissy gifts are truffles and balls. These Boozy Thermomix Rum & Raisin Balls taste amazing and are the perfect adults-only treat.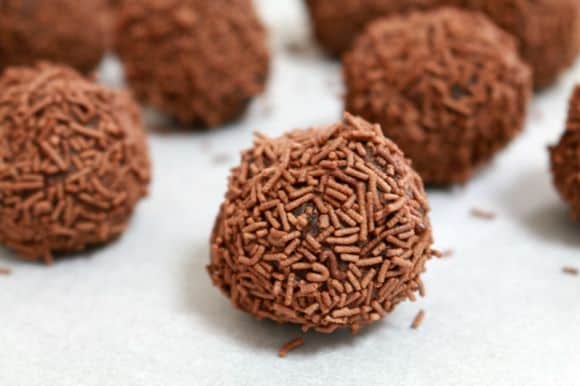 These are also a great idea for work Christmas parties, end of year functions etc. You really can't go wrong with them. They're rich, chocolatey and oh-so-delicious!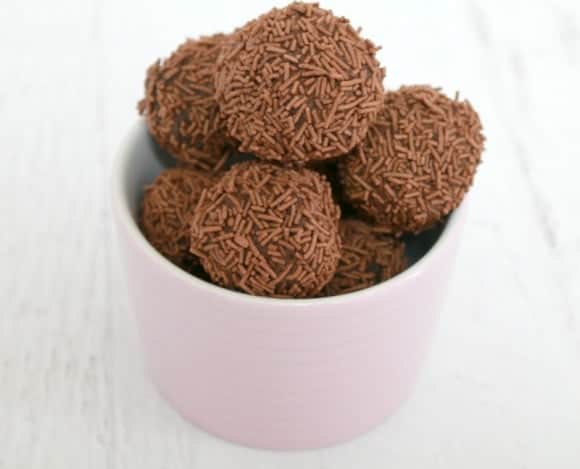 If you're a fan of rum and raisin, then check out our super popular fudge recipe. It's always a winner!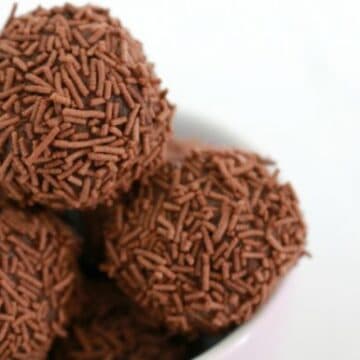 Ingredients
¼

cup

rum

½

cup

raisins

200

g

dark chocolate

⅓

cup

thickened cream

½

cup

chocolate sprinkles

, for coating
Instructions
Place the rum and raisins into a microwave for 2-3 X 30 second bursts (alternatively you could heat them in the TM on 100 degrees, Reverse Speed soft for 2 minutes – but I find it easier to use the microwave).

Set aside for 30 minutes to allow the flavour to enhance. You'll notice that most of the rum will have soaked up.

Grate the chocolate in the TM for 10 seconds on Speed 8.

Scrape down the sides of the bowl.

Add the cream and melt for 2-3 minutes, 50 degrees, Speed 3.

Add the rum infused raisins and mix on Reverse Speed 2 for 10 seconds.

Pour the chocolate ganache mixture into a bowl and cover with plastic wrap.

Leave to firm up in the fridge for 3 hours and then roll into heaped teaspoon sized balls.

Coat the truffles in chocolate sprinkles (or you could use sifted cocoa).

Keep in an airtight container in the fridge for up to 1 week.